After reading our previous article, many homeowners find themselves choosing to install pellet stoves. There are many kinds of fireplace installations that you can choose for your home. A pellet stove is one of the most popular types in Howard County. People see pellet stoves as an economical and environmentally friendly way to heat their home. Now that you have decided to make this upgrade choosing the best pellet stove requires some thought. Here are some options that will help you know how to pick the right pellet stove.
Top Feed or Bottom Feed?
One of the first considerations is the way the pellet stove loads its fuel for burning. The two main types of loading are top feed and bottom feed. Both have lots of moving parts, and you need to keep an eye on maintenance. Many pellet stove owners appreciate a service contract that alleviates the hassle.
Top Feed stoves are loaded by pouring the pellets into a hopper that uses a chute to drop the pellets into the stove. This keeps debris in the combustion chamber. Utilizing a premium grade of pellet with low ash content will lower the amount of ash and clinkers that will need to be cleaned.
Bottom Feed stoves are slightly less efficient than top feed models, but they can use a standard grade of pellet made from a wider variety of materials producing more debris. The design pushes the ash and clinkers into the ash pan for cleaning.
When choosing a pellet stove, it is important to consider the purchase price and the cost of ongoing use. For example, A multi-fuel pellet stove tends to have a higher purchase price. However, they are less expensive to operate because you are not limited to a single type or grade of fuel. Since the various pellet types burn differently, a stove that can handle the variations gives you flexibility in the future.
Freestanding or Insert?
The location of your pellet stove and the way you plan to use it affect your choice of model. Keep the requirements for venting in mind when looking at options.
Freestanding units will radiate heat from all sides. This makes the room they are in warm quickly. They are an excellent choice for large, open areas. You might be able to move the warm air into other parts of the house with a fan.
Fireplace inserts can use the existing chimney as the venting system for the stove if it is allowed by local code. This usually means an approved chimney liner or vent is installed in the fireplace according to professional standards. An insert can also be placed into a wall or corner. Vents and fans can blow warm air into the room.
Pellet-fueled furnaces and boilers can supplement or take the place of your conventional heating system.
Other Factors To Consider
Since different models of pellet stove put out different levels of heat, your specific requirements need to be discussed with the dealer/installer to make sure your expectations will be met.
A general rule of thumb is to figure that every 100 square feet will take 2,500 BTU from your stove to heat, but your space could be different, and a professional will know the right option. A robust model that has to run on its lowest setting all the time will not be as efficient as a less-powerful model that can heat the same space.
Lots of windows, cathedral ceilings, and poor insulation can make it hard to retain heat so a higher BTU-range stove can compensate.
Try to see the model in use so you can assess the noise level from a fan, for instance, or the way it must be loaded and cleaned. Think through what using this stove will be like in your home.
If seeing the flames is essential to you, choose a model that displays the fire inside with an attractive window. Ceramic logs add to the ambiance of this feature.
Look for the EPA Certified stamp on your insert. This isn't required, but it shows that the stove will burn more efficiently, have higher heat output, and less creosote buildup.
Upgrading your home with a pellet stove will increase your home's value. If you have chosen the right stove, you will enjoy the warmth and coziness of a pellet stove in your home for years.
Want to know the basics of pellet stoves? Read this article.
Pumpkins and decorative gourds. Golden and crimson leaves. Warm days and nippy nights. It's promising to be a beautiful fall, full of decorating inspiration. Your fireplace is the warm heart of your home, and that bare mantel is just begging to be spruced up with seasonal displays. We always notice the beautiful mantel decorations while we are sweeping chimneys. There are many options for decorating a fireplace mantel for the fall. Stuck for ideas? Here are a few fireplace mantel projects for people of every skill level:
Play With Colored Lights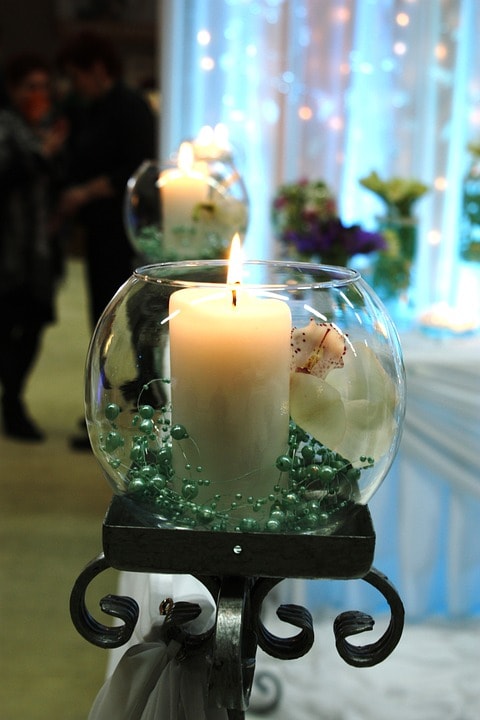 Transparent vessels of colored glass beads are a classic for a reason. When they catch the light, they cast gorgeous colors throughout the space. Best of all, this fast and easy project makes a big impact.
Pumpkin Decorations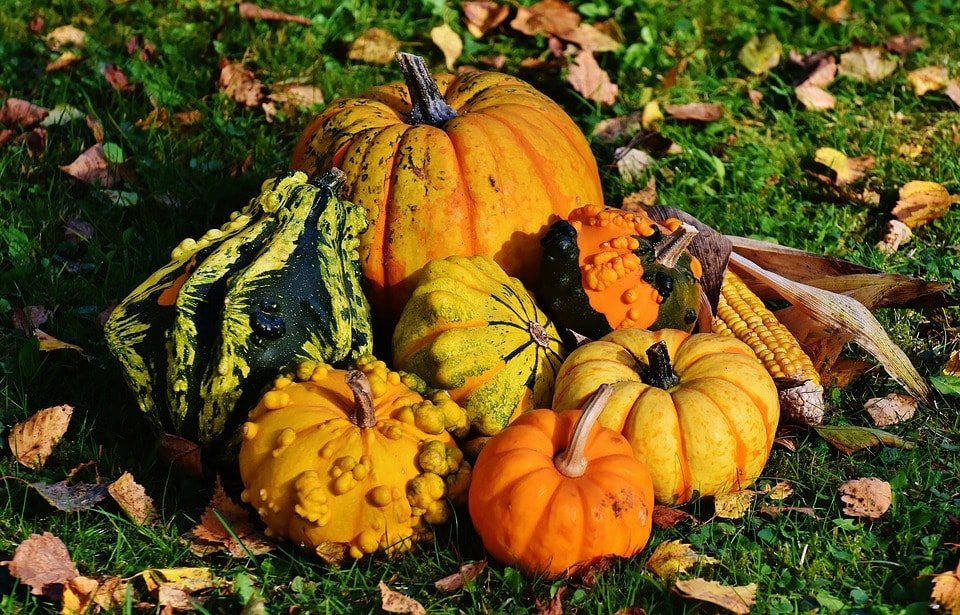 Pumpkins are best known for Jack-o'-lanterns, but they also come in a wide variety of sizes, shapes, and colors. You can buy an assortment of pumpkins, winter squashes, and decorative gourds and create an overflowing cornucopia on your mantel. Alternate light and dark colors for festive cheer, or organize them by shade for a more structured look.
You can also hollow out and carve the biggest one into Jack-o'-lanterns. Not interested in grinning faces? Many stencils on the market will let you create nighttime or autumnal scene lit up by votive candles.
Highlight Fall Foliage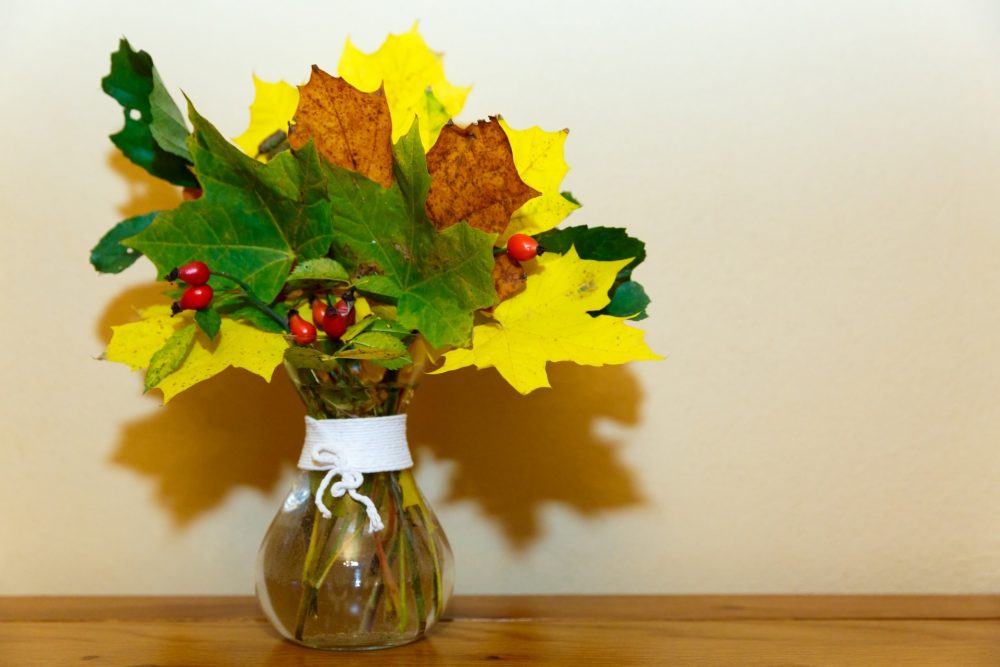 There are two different routes you can go here. First, take advantage of the cooler temperatures to go for a walk, gathering autumn's most stunning colors along the way. Once you get home, you can place these in a vase or float them in a bowl of water to highlight their natural beauty.
Secondly, if you aren't a fan of how natural leaves fade quickly, you may want to use artificial leaves. You can get these from most craft stores.
Fairy Lights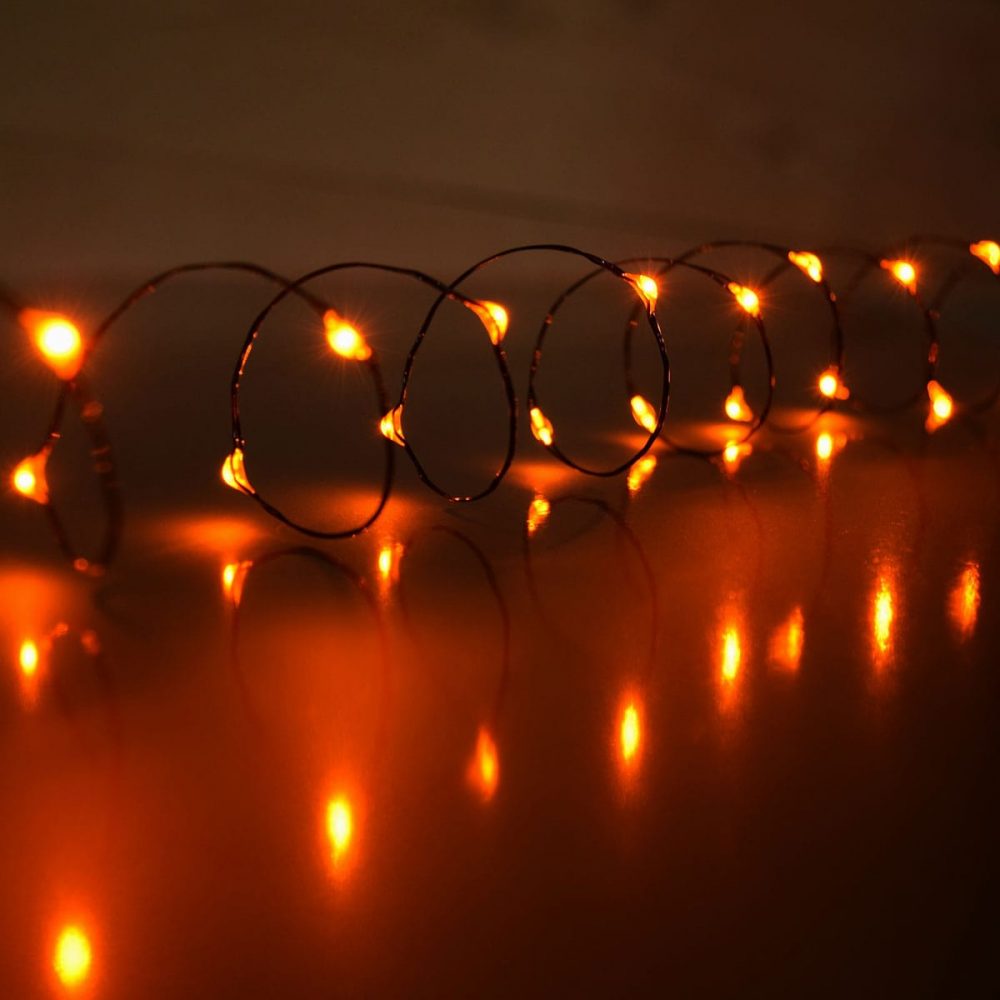 You're probably very familiar with Christmas Tree lights, but Halloween lights are a hot new trend. Look for ones in glowing fall colors such as orange, crimson, and yellow. If you aren't using the fireplace yet, you can cascade these off of the chimney. Otherwise, drape these near your mantel and, in the evenings, bask in their warm, gentle light.
Flowers in the Fall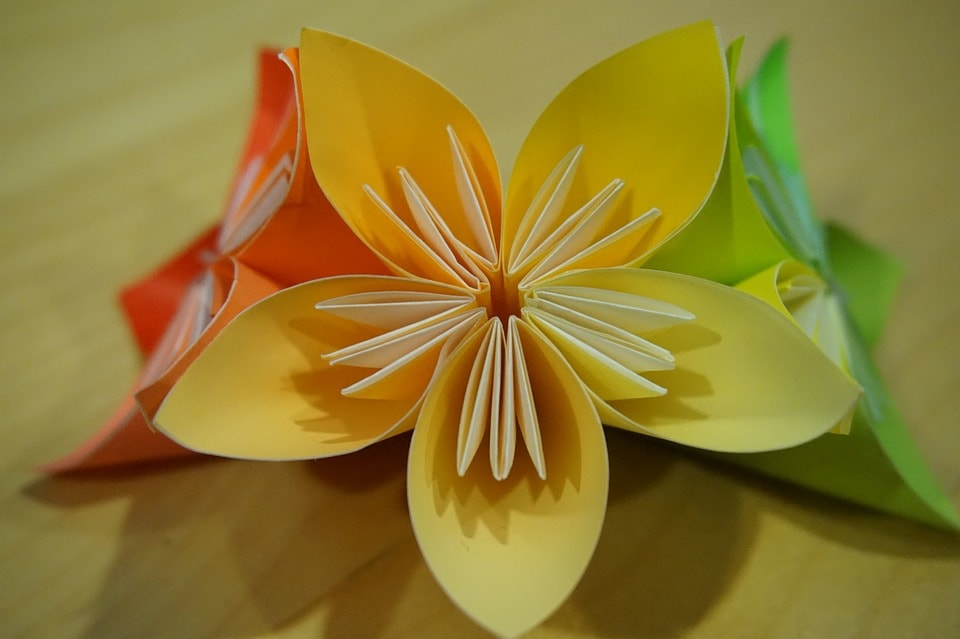 Here's a great one for families with small children: make this Fall bloom by creating your own flowers. You can help the kids use construction or tissue paper, paint, glitter, glue, and markers to create the blossoms of their dreams.
Older children may be interested in trying out origami flowers. Origami has a reputation for being difficult to learn. However, many flower forms can be made with a few quick folds. Also, origami paper comes in a rainbow of lovely shades and patterns, perfect for this project.
Creative Candles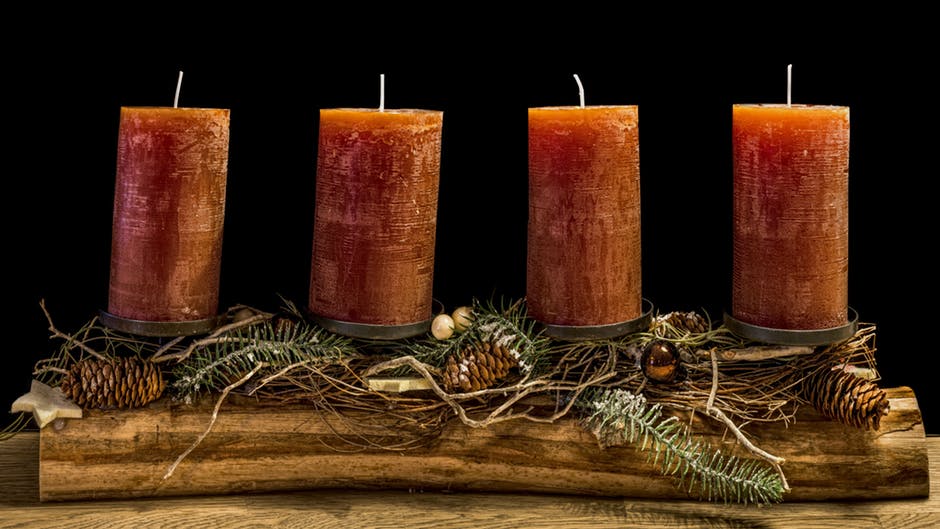 Candles, whether pillars, tapers, or autumn-themed shapes like apples with wicks for stems, add instant comfort and sophistication to any space. They're also one of the most versatile ways to decorate your mantel and surrounding area. Use the warm, flickering light of the candles to draw attention to architectural features like your chimney or highlight other items displayed on the mantel.
If you aren't using your fireplace, you can also set them inside that space. Use multiple tiers at different heights to mimic leaping flames, or set a few votives down low to bring to mind glowing embers.