Chimney Cap Installation from All Pro Chimney Services

Chimney Cap Installation from All Pro Chimney Services
At All Pro Chimney, we offer the finest chimney cap solutions in the area. Our installation services are trusted by many community members and neighbors in the area. Why? Because we know what it takes to exceed our customers' expectations.
We offer installation services for your chimney caps, no matter what kind you have. If you're not sure where to start, we can help you out.
A lot of our customers ask us to install their standard chimney cap. These are mass-produced options that try to cover the basic needs of a chimney cap. They are made with cheap and light materials like aluminum, and they have to be adjusted in the field by the installer to fit your specific chimney.
They never cover the crown, only the flue. Standard chimney caps are simply a cover and a screen. They'll keep animals out, stop big sparks from escaping, and stop debris, snow, and rain from coming in.
The thing that we have to look out for is whether or not the standard cap works for your chimney. Standard caps have different fasteners that only work with certain chimneys, so you have to be careful when you select and purchase one.
Some customers order caps that are not compatible with their chimney, and there's very little we can do after the fact. The best thing to do is get us involved in the decision-making process before you purchase a cap.
Pros:
Less expensive
Easier to find
Less turnaround time to receive it (usually)
Cons:
You might pick an incompatible cap
Prone to fall off
Don't last very long
Might be hard to find exactly what you're looking for
Not suitable for unique situations/houses/chimneys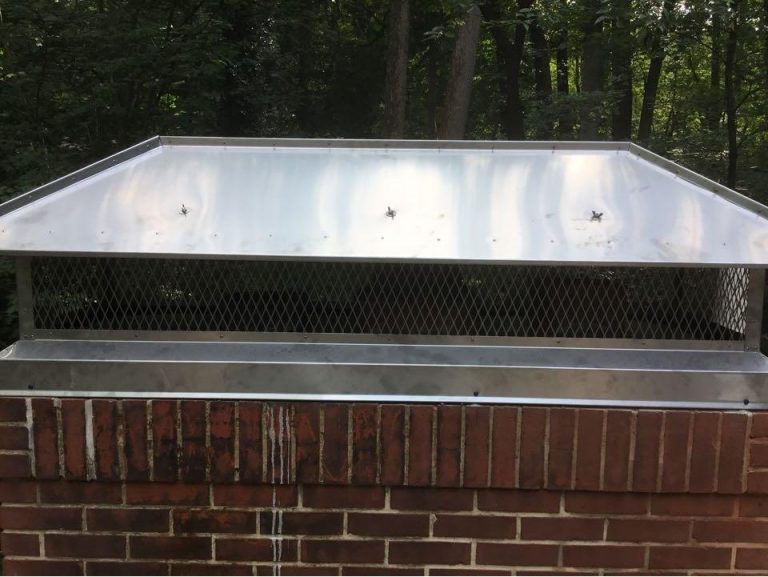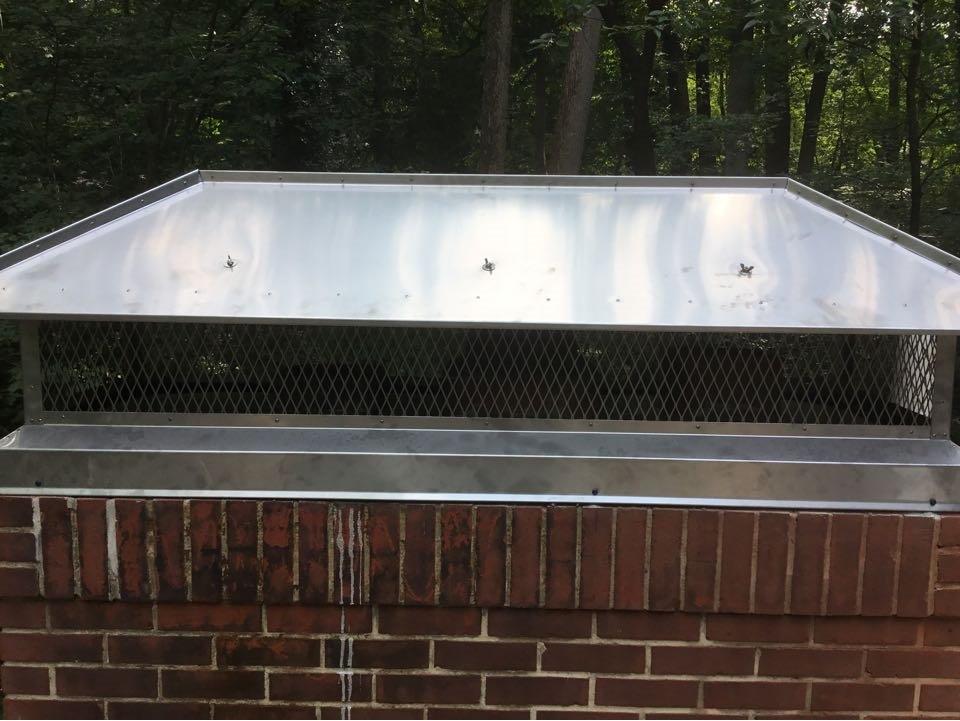 We are starting to see an uptick in how many people have custom chimney caps installed. People used to view them as ornamental pieces, but they are much more than that now. Custom caps look incredible, but the focus is more on the functionality of the units.
Since the caps are customized, they are often wider than standard options. They'll cover the flue and most of the crown, protecting these areas.
The big difference is the material selection. Custom options use much stronger materials that last a lot longer and hold up better over time. You can also customize the fit of your chimney cap when you choose a custom option.
For this unique solution, you need the right cap installers to put it on your home. Not a lot of outfits are equipped to handle custom caps, so make sure you go with the right team. If they crack your crown with improper installation, you'll be facing leaks in the future.
Pros:
More functional

Lasts much longer

Protects the flue and most of the crown

Can be decorative as well
Cons:
More expensive
Longer lead times
You need the right company to install it
Which Chimney Cap is Right for You?
We always like to get to know our customers before making the final suggestion. In general, if you want to maximize the life of your chimney cap, the only option is a custom one. They last much longer than standard caps.
If you live in a windy area, then you need to make sure that your chimney cap won't blow off. Again, a custom cap would be right for you here.
For people that want the cheapest-possible short-term solution, then the standard cap is perfect. If you plan on selling your house within the next year, then this is the right option for you.


If there's any doubt in your mind, you can reach out to our team at All Pro Chimney. Our team can suggest the right cap to go with and we can even visit your home to help you size the perfect cap.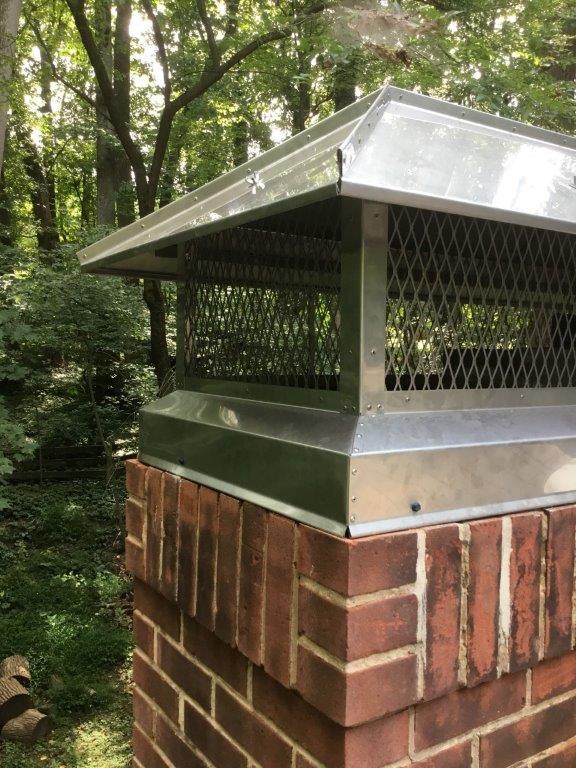 Why Choose All Pro Chimney for Chimney Installation?
We are confident in our ability to install standard or custom chimney caps. We have been in business for a long time and have the real-world, hands-on experience that you should expect.
We are professionals in this industry, and we know the ins and outs of installation. When you choose our team, you are getting the best talent in the area. That means:
Faster installation times
Higher-quality end-products
Fewer problems along the way
You never have to overpay for our services
Our clients appreciate our attention to detail and our understanding and knowledge of this space. It's very hard to surprise our expert team at All Pro Chimney. We will take care of your chimney installation with no stress for you.