Chimney Sweep Services in Columbia, MD
At All Pro Chimney Service, chimney sweeps are our specialty. If your Columbia, MD home has a fireplace, there's a good chance you use it pretty frequently during the frigid months of winter. While it may be a little too cold to get out and enjoy nearby Lake Elkhorn Park or a day of boating on Lake Kittamanqundi, there's nothing wrong with getting cozy with a mug of hot cocoa in front of the fireplace. However, there is nothing fun about an unsafe fireplace. If you haven't scheduled your annual inspection and chimney sweep, you may want to hold off on using that fireplace until you're able to have your chimney cleaned. All Pro Chimney service provides the best chimney sweep services in Columbia, MD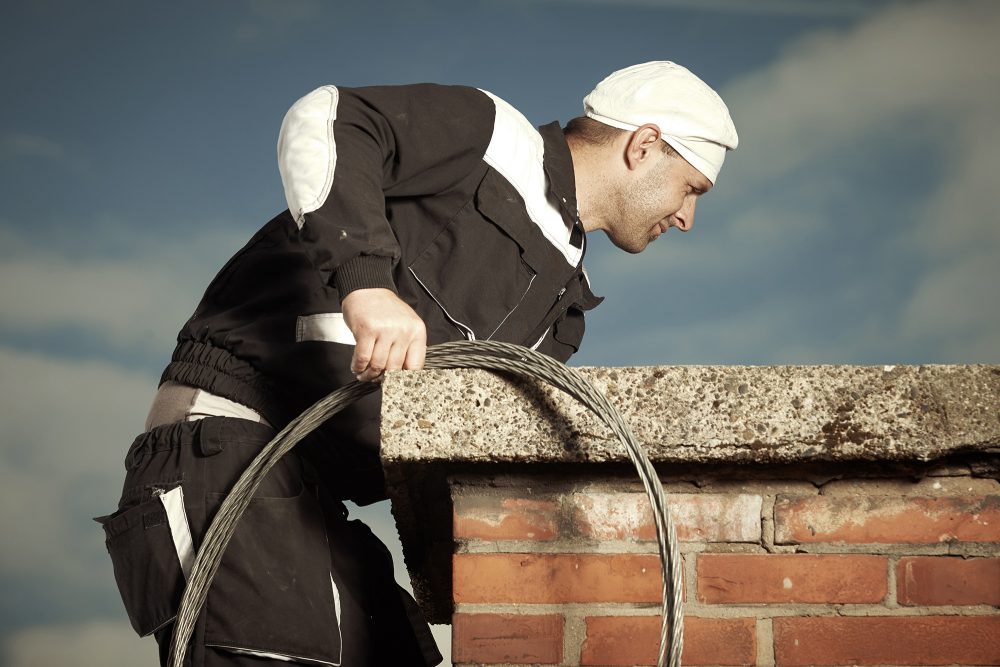 What Does a Chimney Inspection Entail?
At All Pro Chimney Service, we offer three different levels of chimney inspections based on your needs.
Level 1 – A basic, Level 1 inspection is what we recommend annually for most homeowners with chimneys. This inspection involves checking the structure of your chimney for damage, as well as making sure there aren't dangerous levels of creosote or another flammable material build-up in your fireplace flue.
Level 2 – A Level 2 inspection, on the other hand, is generally recommended whenever you're looking to buy or sell a home with a fireplace/chimney. This level of inspection takes a more detailed look not only at the chimney and flue but its surrounding structures within the home as well.
Level 3 – With a Level 3 inspection, we usually only recommend these if we've uncovered signs of a hazard and need to investigate further. This inspection may involve using video or other special tools to view areas of your chimney or home that are not easily accessible.
The Importance of Regular Chimney Sweep Services
A Level 1 chimney inspection is included with every chimney sweep service at All Pro Chimney Service. The main benefit of having your chimney swept annually is reducing fire hazards when your fireplace is in use. Over time, creosote (a highly flammable material) can build up inside the flue of your chimney with repeated use of your fireplace. When we perform a chimney sweep, we carefully remove this and another dangerous build-up so you can use your fireplace with confidence and peace of mind. Depending on how often you use the fireplace in your Columbia home, we may also recommend more frequent chimney sweeping services, as build-up may accumulate faster. When you trust our professionals with your home's chimney sweep needs, we will:
set a drop cloth around our work area to protect your home and furniture
thoroughly clean your chimney's flue
dispose of all ashes and debris away from your home
inspect your chimney
If we detect any repairs that need to be done on your chimney, we can also perform these on-the-spot at a discounted rate, or at your convenience in the future. Ready to schedule your Columbia chimney sweep and inspection? Give us a call today!
Chimney Sweep & Inspection Service Areas
Anne Arundel County | Baltimore, MD |Calvert County, MD | Carroll County, MD | Charles County, MD | Howard County, MD | Montgomery County | Prince Georges County, MD | Silver Spring, MD | Virginia |
Washington DC