Dryer Vent Cleaning Services
Do you live in the Washington DC Metro Area and have a dryer vent that needs cleaning? All Pro Chimney Service is here to help!  At All Pro Chimney Service, we offer dryer vent services in Washington DC, Maryland and Virginia.
We are the leading provider of dryer vent cleaning services in the metro area, with an A+ rating from the Better Business Bureau and a 5 star Google rating.  Our professional technicians arrive on time and provide reliable service.
Why do you need to get your dryer vent cleaned?
When your dryer is working correctly, it will release heat and moisture through the vent to the outside. Over time, that vent will clog up because it's moist as lint tries to go out, so it tends to stick inside your dryer vent. It's like a snowball – it sticks together and just keeps getting worse. That can cause a fire and serious damages.
USA Today reports that over 15,000 fires happen every year related to clothes dryers. Clogged vents is the leading cause of clothing dryer fires.  It is best to get your vent cleaned before it is significantly clogged.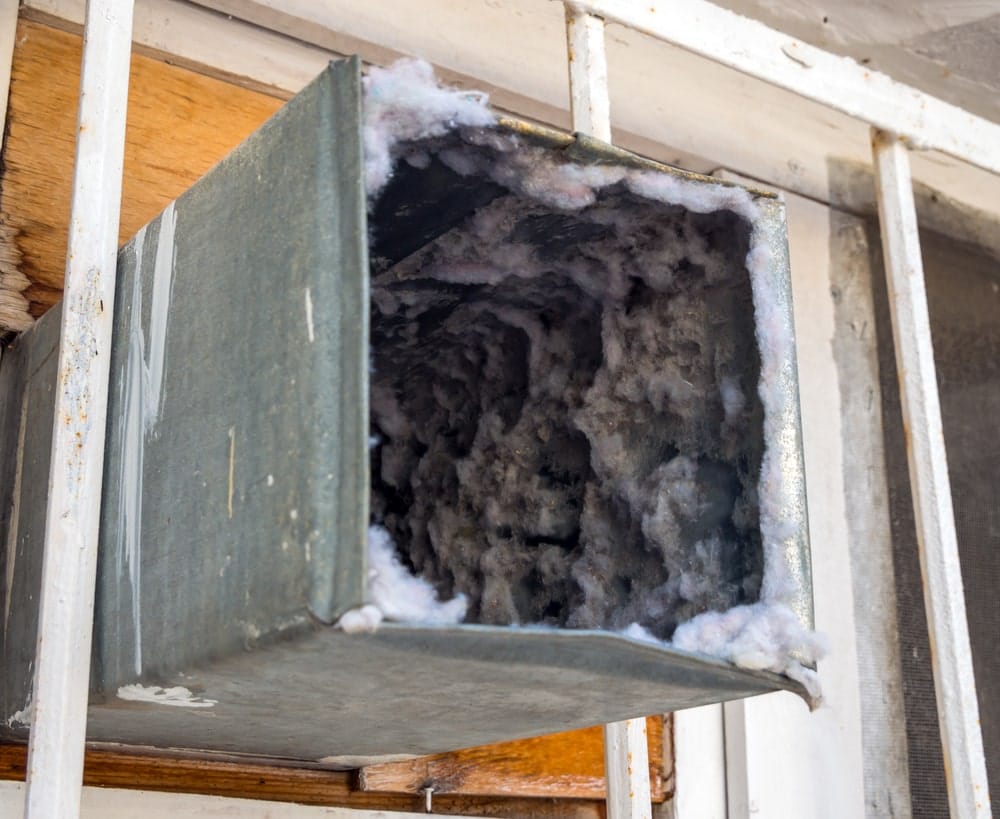 How often should you clean a dryer vent?
Some homeowners make the mistake of waiting until their clothes take longer to dry before getting their dryer vent cleaned.  This is a bad decision.  Dryer vents need to be cleaned every 3 to 8 months, depending on how often you use your dryer. If you do laundry less often, having your dryer vent cleaned once per year will most likely be enough.
Why should you choose All Pro Chimney Service for dryer vent cleaning?
We are a company that is dedicated to the health and safety of your home.  All work performed will meet or exceed all local codes and standards. 
Our technicians will arrive on time and provide professional service.  We take pride in providing the best services at reasonable prices.