Rockville MD Chimney Repair Services
Does your Rockville home have chimney issues?  Have you noticed cracks, wear, and tear, leaks, or odd performance issues? Whether you have a beautiful home in Georgetown or a cozy house closer to the Town Center, we provide valuable chimney services for all types of chimneys in the Rockville area-preserving historical beauty while also taking care of serious problems before they become a fire hazard.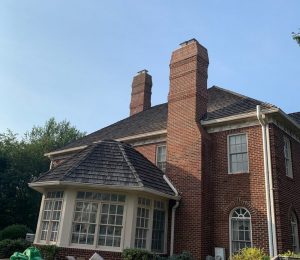 Why Choose All Pro Chimney in Rockville MD
All Pro Chimney Service has been repairing chimneys in the Rockville area for years: We have provided services to both residential and commercial customers to restore and repair their chimney so they are always in the best condition. Our chimney experts have both experience and certification to handle a wide variety of problems. We make sure our technicians are certified with the CSIA (Chimney Safety Institute of America) and the NFI (National Fireplace Institute). We are proud to hold an A+ rating with the Better Business Bureau and are dedicated to continually upgrading our services with the latest technology and tools for your chimney.


Types of Chimney Repair We Provide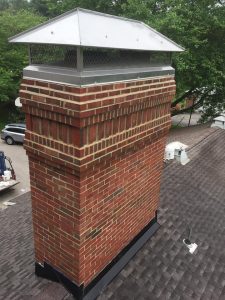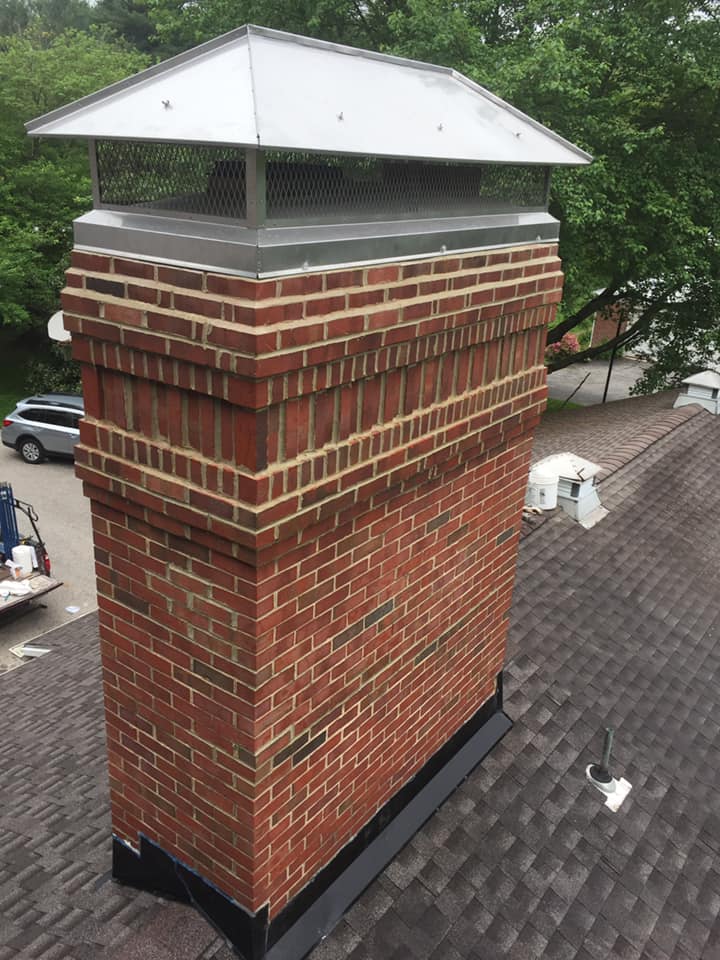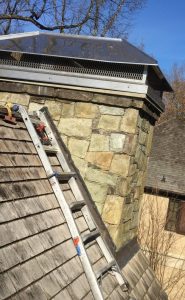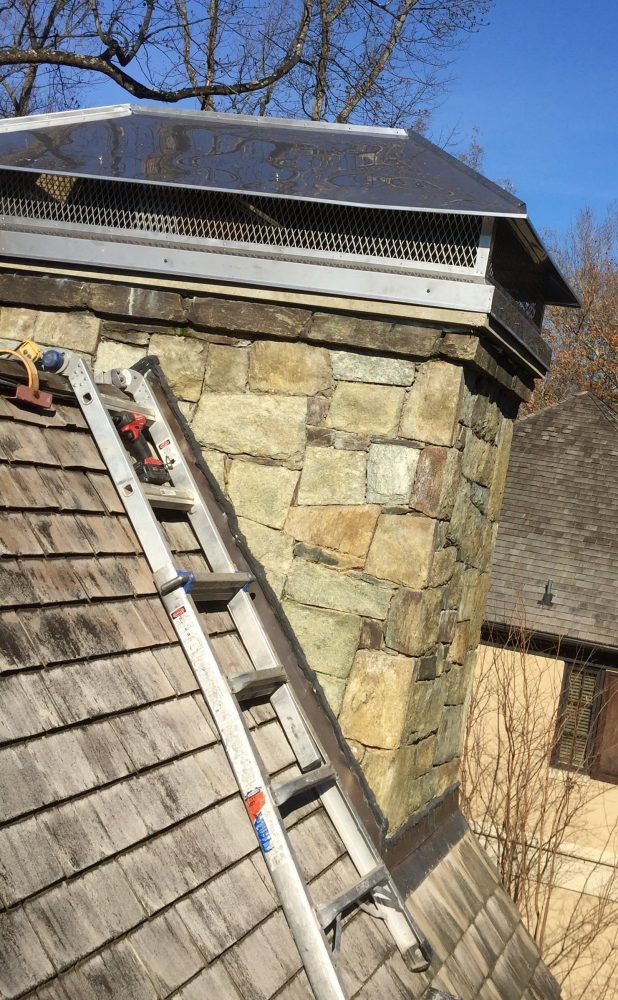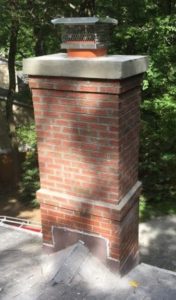 Crown Repairs: The chimney crown is the cap of the chimney that protects it from wind, rain, and birds. Over time crowns can become dislodged or broken. We fix or replace crowns to make sure your chimney stays protected, and help you find the right type of crown for the particular issues your chimney may face.
Masonry Repair: Chimney masonry can sometimes develop cracks or more serious structural problems. This can create leaks and create major problems for how your chimney works. Our technicians can seal cracks and replace damaged masonry before these problems get worse.
Chimney Flashing Repair: Flashing is the metal barrier that protects the border between a chimney and the roof. Flashing can sometimes warp or rust, loosening this barrier. This can create leaking problems if left unintended: However, flashing issues can be difficult to spot, even if you climb up on the roof. Our experts can perform chimney leak tests, find any weak points in the flashing, and repair them.
Chimney Rebuilds: Sometimes structural issues and age combine to make a chimney ineffective and unsafe. In these cases, we offer a full chimney rebuild to help meet building code requirements and fix serious issues. We dispatch three experience masons to carefully remove the old chimney and build a new up from the fireplace.
Chimney Relining: Chimney interiors are typically protected by a liner, which helps with fire safety and longevity. But over time this liner can crack and lose effectiveness. We can inspect the inside of your chimney for liner problems and related issues. If your line needs to be replaced, we can help you find the right clay tile, cast, or metal flue liner for your chimney setup.
Other Chimney Services in Rockville MD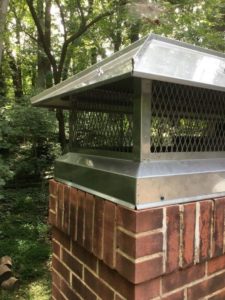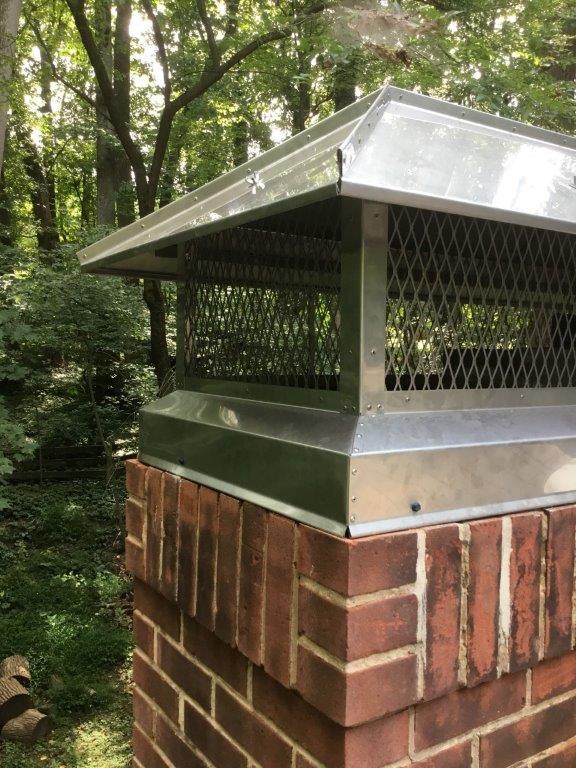 If you haven't had your chimney cleaned and aren't sure if soot buildup is a problem, we can arrange an inspection. If your chimney needs to be clean, we have certified chimney sweeps that can handle the task!
Brick and Stone Veneers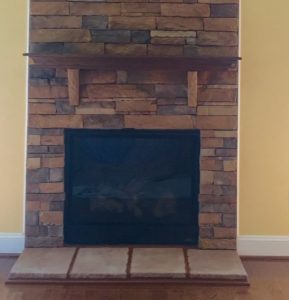 Veneers can create a distinctive new look for your chimney while preserving the underneath structure. This can be a beautiful and effective solution if you are remodeling your home or business, and want the chimney to match.
Fireplace Repairs and Installation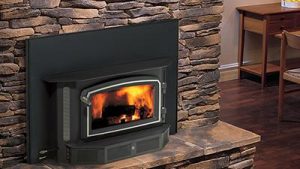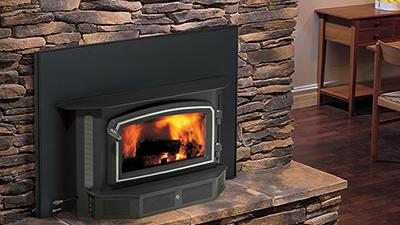 We also provide a variety of fireplace services, including repairs to fireplace structure, and the installation or conversion of a new fireplace. If you want to remodel your fireplace, switch to a different fuel, or fix a problem with how the fireplace heats, contact us!
All Pro Chimney Service Areas