Chimney Repair: Chimney Crown Series Part 2
This is part 2 in our chimney repair series about chimney crowns. In part 1 we discussed chimney crown sealant. We also discussed that chimney crowns are the concrete layer that sits above the brick that is used to shed water away from the chimney. The Chimney crown runs around the flue liner and extends to the bricks. Failing chimney crowns is one of the common causes of chimney leaks. Without professional chimney repairs, leaking chimney crowns can cause the masonry to crumble and fail.
In this blog, we will go over what takes place when replacing the concrete crown. Concrete crowns must be replaced when the original crown has failed and cannot be sealed.
How All Pro Chimney Replaces Concrete Crowns
Remove the original crown, clean the surface and prep it for the new concrete. This is done to allow the brick and new crown to adhere correctly.
Apply a bonding agent with a brush to the entire surface area.
Waterproof the new crown by mixing PWR waterproofing into the concrete mix along with a bonding agent. This step ensures that the crown sticks to the bricks properly.
Reinforce the crown by applying a concrete base and setting a wire mesh.
Use additional concrete as a finishing touch as needed and pitch of the brick edges.
Before Cement Crown Chimney Repair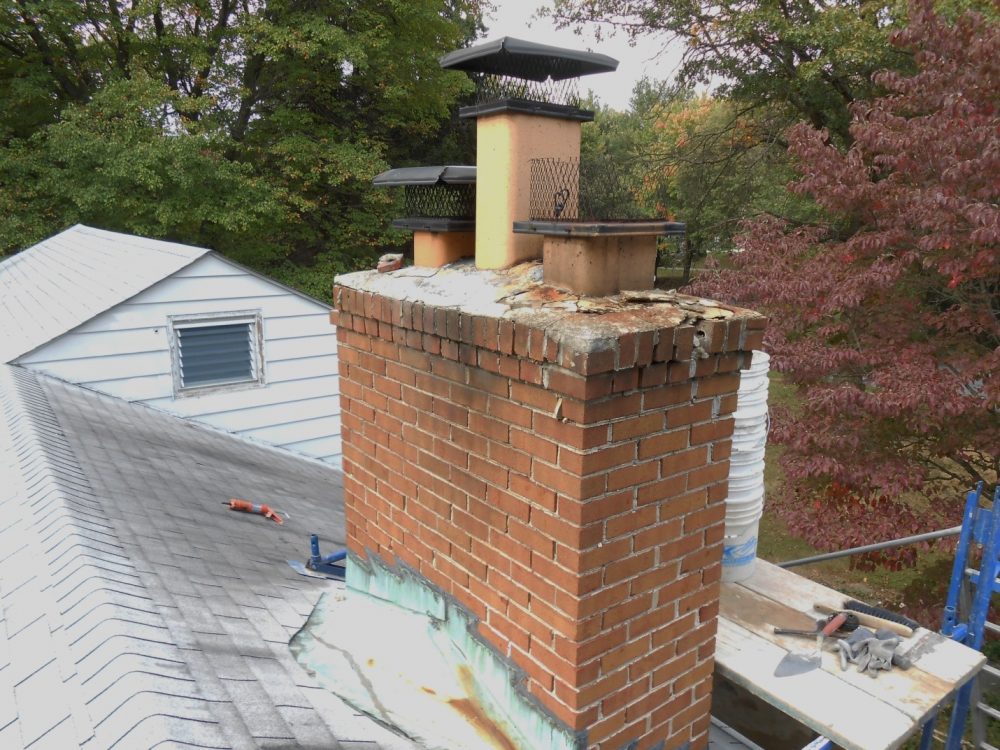 The original crown was cracked and caused leaking into the fireplace. Another company came out to seal it, which was the appropriate fix for the problem, but the product they used did not hold up. The sealant cracked and peeled, and as a result, the leak came back, and the original crown got worse and needed to be rebuilt. Fortunately, the case in the picture was not as bad as a previous job that required rebuilding the chimney. .
During Concrete Crown Chimney Repair
We removed the existing crown and cleaned off the surface thoroughly. Then we apply the base layer of concrete after brushing on the bonding agent to the surface area, and then we set wire mesh on top to reinforce the crown.
After Concrete Crown Chimney Repair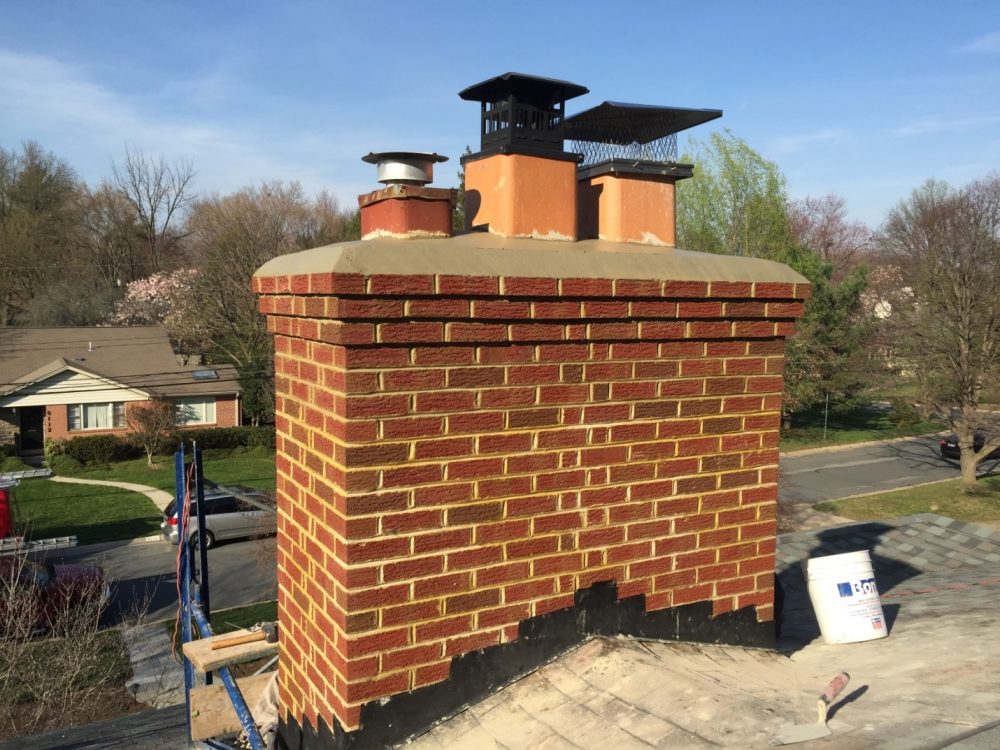 Here is the new concrete crown. We also reset one brick on the corner and tuck pointed the 3rd course below the crown with a pitch to allow water to run off instead of sitting on the blocks. The roof was cleaned and washed afterward.
Stay tuned for part 3 in our chimney crown repair series: Floating Cast Chimney Crowns. If you are in need of chimney repairs, please consider our company.
Related crown repair articles
9 Common causes of chimney leaks
Chimney Repair- Chimney crown series part 3