Questions to ask chimney companies about inspections
Every year homes across Washingon DC and its Maryland suburbs are bought and sold.  Regardless of whether the home is in Washington DC, Silver Spring, Annapolis, Columbia, MD or any other part of the Maryland suburbs, every home with a chimney must have a level 2 inspection prior to the sale being finalized. We previously discussed how 3 things to look for in a chimney repair company.  There are additional things to be asked when it comes to chimney inspections.  In this soot-free blog, we discuss some of the questions that you should ask any chimney repair company before hiring them for chimney inspections.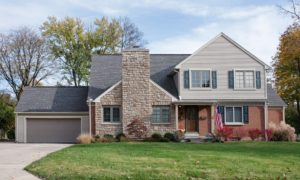 1. Are you licensed? 
Hiring a licensed chimney repair company to perform your chimney inspection is important.  Licensed chimney repair technicians are better equipped to access chimney problems.  There are many unlicensed chimney sweep companies in Maryland offering inspections.  Failure to hire a licensed chimney company could result in the homeowner being liable for problems that are missed by the poorly trained inspector.  Such errors could result in fires that could result in property damage, injury, and death.  Don't take chances.  Only hire licensed chimney repair companies to provide your chimney inspection.
2. Do you use video imaging during your inspections?
Taking video images of chimneys during inspections is the standard in the industry.  Unfortunately, some companies cut corners and fail to use video.  The best chimney Inspection companies take video recordings of their inspections and provide you with a detailed report.  The Chimney Safety Institute of America (CSIA) which is the standard-bearer for the chimney industry recommends that video is used during level 2 inspections.  Level 2 inspections are a required part of selling any homes with chimneys.
3. How soon will I get my inspection report?
The best companies send reports within 48 hours. However, some companies can take a week or longer to send the report to you. Long delays in receiving the report delay home sales and can cost home sellers the interest of a potential buyer. Quality reports in a timely manner help you move on with your home sale.
4. Is Your Company Insured? 
Insurance is important in case the company should damage your home, chimney, or property.  Picture this scenario: A homeowner gets a level 2 chimney inspection and provides the report as part of the sale of the home.  A few months after the home is sold the house catches fire due to a preexisting problem with the chimney that the inspector missed.  At this point, lawyers get involved.  Their goal is to sue whoever has the most money.  Typically, the costs would be handled by the chimney inspection company's insurer.  What if the company does not have insurance?  Who do the lawyers go after?  The most likely person is the original homeowner that failed to hire a reputable company to perform the inspection.
5. Is your staff CSIA certified? 
The Chimney Safety Institute of America (CSIA) is a cornerstone of home safety for chimney services, repair, and education. Not all companies hold a CSIA certification, nor do all workers. Some companies and employees learn on-the-job and hope for the best.  The value of CSIA certification is that you will have the confidence that your chimney inspector meets or exceeds the industry standards.  You can have the peace of mind of knowing that you have an accurate chimney inspection that will not expose you to liability.
Anything that involves your chimney should be taken seriously.  Things missed during an inspection could result in fires.  Asking the right questions is an important part of selecting a chimney repair company to inspect your chimney. Of course, we recommend our company.
Want to learn more about chimney inspections and sweeps?  Read this article.