4 Significant reasons to install a gas fireplace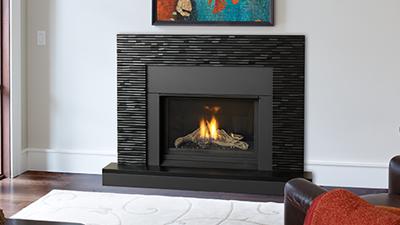 We recently had a customer in Silver Spring, MD ask us about the benefits of installing a gas fireplace.   There are many benefits to
installing a gas fireplace
in your home.   If you don't have a fireplace or a chimney, you may want to consider this option. Gas fireplaces do not require a chimney for installation, and instead, utilize direct-vent technology, meaning a pipe unit runs outdoors through the side of your house. This is a very common option for homes in needing fireplaces in
Washington DC
.  The lack of a chimney eliminates mortar related
chimney repairs
.   Those who currently have a masonry wood-burning fireplace may want to consider a gas fireplace.  As a
professional company that installs fireplaces
, we install gas and wood-burning fireplaces.  However, wood-burning fireplaces can be converted to a gas fireplace insert, and they offer many advantages over the latter.
Gas fireplaces have many benefits
Gas fireplaces provide a more efficient and consistent heat supply.
They eliminate the hassle of dealing with firewood and smoke.
They can reduce your fuel consumption and annual energy bills.
They can improve your home's resale value.
Efficient and Consistent Heat Supply
Gas fireplaces offer a much higher level of efficiency and consistency compared to wood-fueled masonry fireplaces. Since they are thermostatically controlled, you have total control over the degree of warmth they provide. You don't have to deal with getting your fireplace started and adding logs when the flames are not producing enough heat. Instead, you can enjoy a steady and consistent heat supply.
Gas Fireplaces are Less Hassle
Convenience is another advantage to gas fireplaces. After a gas
fireplace is installed
, you don't ever have to worry again about dealing with dirty firewood and smoke. There's no more need to chop, store or haul firewood.   You can also
safely maintain your gas fireplace
with ease.  Read
this article
about gas fireplace safety.
Reduce Fuel Consumption and Yearly Heating Bills
In addition to involving less hassle, gas fireplaces can also reduce your fuel consumption and annual heating bills. The concept of "zone heating" is useful when it comes to talking about gas fireplaces. Whereas a central heating unit heats your whole home, with a gas fireplace, you can utilize zone heating, meaning you only heat the room when it's occupied, in turn, reducing your total fuel consumption. Here is an example of how zone heating might look like in practice. Typically, once the homeowner has decreased the temperature on the central thermostat, he or she will use their gas fireplace to heat their living room or family room (the areas of the home they are spending a majority of the time). This has the benefit of keeping those rooms warm while decreasing the money devoted to heating other rooms. Also, gas fireplaces are good at heating your home during moderate weather, thus providing an excellent alternative to using central heat during this time, which would be more expensive. According to some studies, you could enjoy energy savings as high as 20 to 40% by heating individual rooms using a gas fireplace and turning off your central heating system.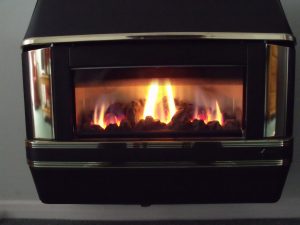 Gas Fireplaces Improve Your Home's Resale Value
Finally, it's important to view a gas fireplace as an investment, which can improve the resale value of your home. Gas fireplaces typically pay for themselves, according to Marshall & Swift, which provides the appraisal industry with cost data on residential and commercial properties. According to their appraiser's handbook, when selling a home, a homeowner can plan to recoup nearly 91% of what it cost to add their direct vent gas fireplace. Gas fireplaces offer many advantages. This
recent fireplace installation
is a good example of how a fireplace can beautify your home. They can be installed in homes with or without chimneys.  It's
also possible to convert a wood-burning fireplace to a gas fireplace insert
, something a professional fireplace installation company can easily do. For those currently considering a gas fireplace, it is important to remember their many benefits: a consistent heat supply, less hassle, reduction to your energy bills and, finally, an improvement in your home's resale value. Feel free to visit our
fireplace installation
page to learn more about gas fireplace installation.  You can find info
here.