Causes of Spalling Chimney Bricks & How To Fix It
The word "spalling" might not be familiar but the symptoms are easy to identify with a simple walk outside to look at your chimney.  Chimney spalling is the deterioration of the bricks or mortar of a chimney.  The spalling of chimney bricks is a common problem that can lead to significant chimney damage and extensive
repairs
.  It is essential that homeowners understand the cause of chimney spalling and how to fix it.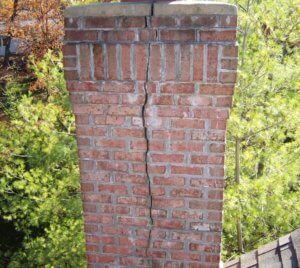 What is Chimney Spalling?
When you look at your brick chimney, does it look like it used to? Spalling refers to the deterioration of the brick, mortar, or blocks making up a structure. From a distance, you may only notice that something doesn't look right.  Closer examination often reveals the symptoms of spalling.
flaking surfaces
cracks in the mortar, bricks, or blocks
chunks of brick or block missing
pieces of your chimney on the ground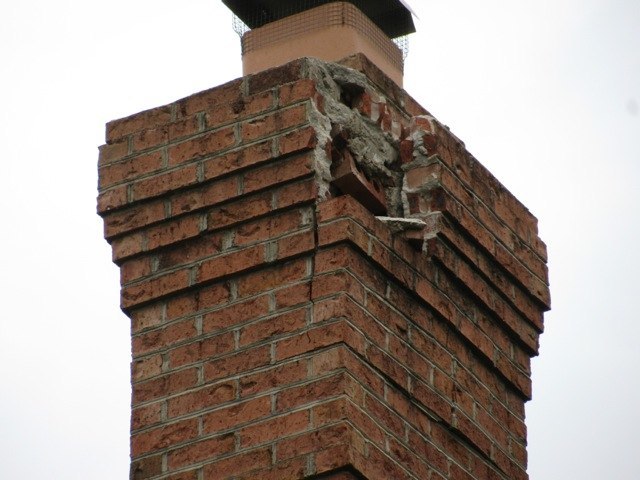 What Causes Chimney Spalling?
When water freezes, it expands. The freeze-thaw cycle can split a boulder.  The same cycle that splits boulders does similar damage to any bricks in your chimney. There are several ways that destructive moisture gets into chimney bricks.
Older bricks may be softer and lack the glazing that protects the surface. The same issue can arise from newer homes that were built using salvaged bricks.  The salvaged bricks may not have been designed for exterior use at all.
Improper pressure washing can damage the surface of your bricks. The high pressure pushes water into microscopic crevices, and the next freeze expands the cracks.
Leaks in your gutters, chimney flashing, or crown let water into the structure of your chimney, and this creates more places for spalling to occur.
Storm damage from wind, debris, and hail can create avenues for water to enter your chimney bricks.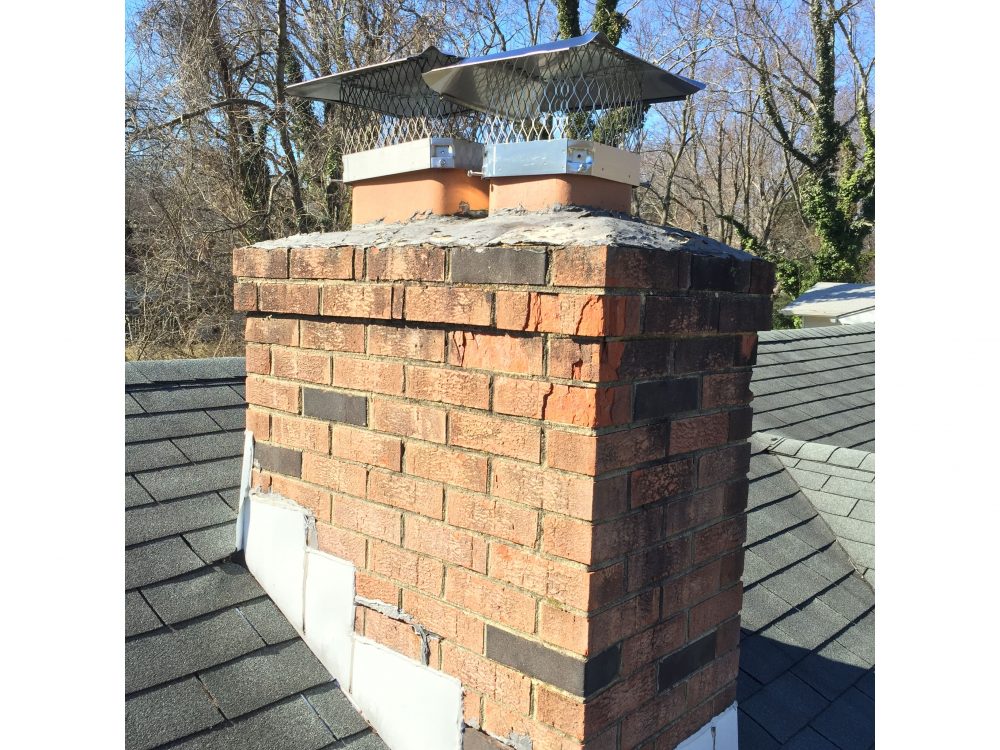 How Do You Fix Spalling Chimney Bricks?
During your annual
chimney inspection
, a professional will examine the inner and outer surfaces of the chimney along with surrounding flashing, etc. Their training and experience help identify all areas of concern. Cracks in a chimney crown, pitting in bricks, flaking surfaces, and other symptoms are looked at in context.
Chimney flashing may need to be repaired.
A chimney cap may need to be replaced or added to keep the rain out of the chimney.
Mortar or crowns may need to be repaired with materials containing waterproofing sealant to prevent moisture away.
Missing bricks or mortar may need to be replaced and sealed.
If the damage is extensive, the chimney may need to be rebuilt.
When you see spalling chimney bricks on your property, you have evidence that damage is occurring.  It is important to hire
the right chimney repair company
.  Repairing that damage quickly will keep the damage from getting worse. Regular inspections and maintenance are the key to preventing spalling chimney bricks. If you would like to learn more please visit our website. 
www.allprochimney.com