Common Chimney Cleaning Mistakes to Avoid
There's nothing quite like the warmth and ambiance offered by a wood-burning fireplace. But, unfortunately, wood-burning fireplaces also tend to generate soot, debris, and even flammable creosote that can build up along the interior of your home's chimney over time. This buildup can not only affect the indoor air quality in your home but can pose a fire hazard as well. That being said, there are several chimney cleaning tips that you can follow to avoid common mistakes.
Hiring professionals that understand how to clean a chimney at least once a year is a great way to keep your wood-burning fireplace safe and your chimney free of debris. Still, there are some common mistakes you'll want to be careful to avoid when it comes to cleaning your chimney.
Hiring Based on Price Alone
Perhaps the biggest mistake homeowners make when deciding to hire a chimney cleaning company for this service is automatically selecting the company that offers the lowest price. It's safe to say that you get what you pay for in a chimney cleaning service. However, choosing a company with prices that seem too good to be true may mean that you're trusting a chimney cleaner without the proper experience on how to clean a fireplace.
A  good chimney cleaning tip is to shop around to find a reputable company that offers the best value for your money. Likewise, you should always check to ensure that any chimney cleaner you hire is certified and insured for your protection and peace of mind.
Failing to Schedule Annual Cleanings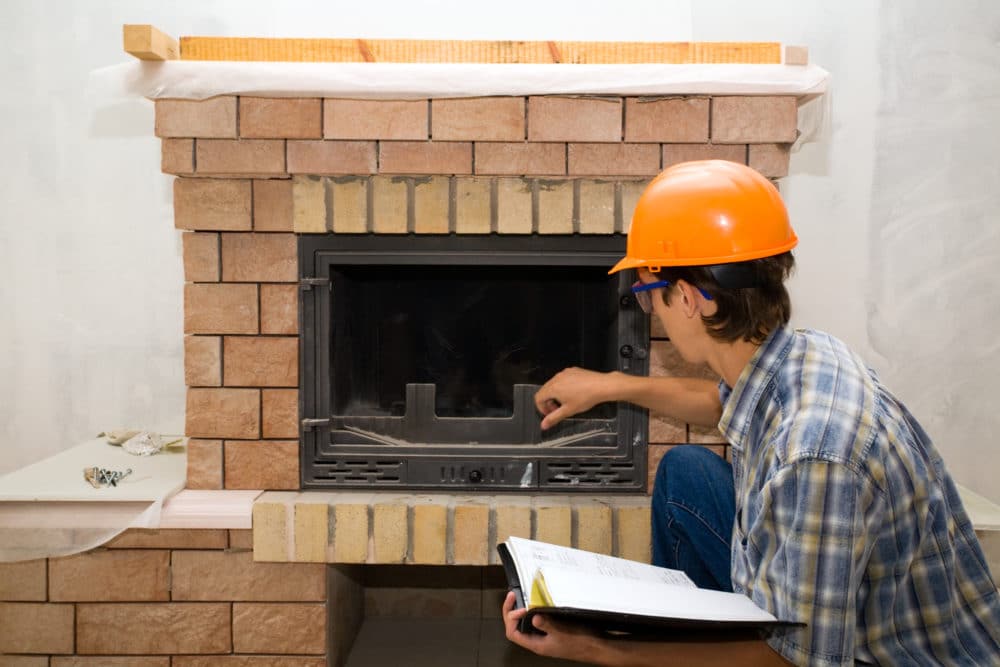 Another common mistake homeowners make regarding their chimneys is assuming that it's not a big deal to go an extra year to two in between cleanings. While it's true that the frequency with which you need to have your chimney cleaned can vary significantly based on how often you use your fireplace. However, another recommended chimney cleaning tip is to have your chimney cleaned & inspected at least once annually.
Going even an extra year in between cleanings could mean that you end up with a substantially thicker layer of buildup and creosote, which could result in a greater risk of a house fire or other damage to your chimney.
Relying on "Sweeping Logs"
Many products on the market claim to remove creosote and buildup from the inside of your chimney without having to hire a professional. Remember, knowing how to clean a chimney or fireplace also means knowing which products to buy. Sweeping logs are a standard product marketed for this purpose. These are also commonly referred to as creosote logs or creosote sweeping logs. 
Unfortunately, these logs are not effective in significantly removing creosote from the interiors of chimneys. In some cases, these logs can create an even more dangerous situation by loosening large chunks of creosote that hot embers could then ignite from a fire.
In addition to sweeping logs, there are also some chemicals and other products that claim to clean out chimneys. In reality, these chemicals and salts can do more harm than good to your chimney. In some cases, salts have been found to corrode metal components inside a wood-burning fireplace or chimney that could create a dangerous situation (or, at the very least, lead to some expensive repairs).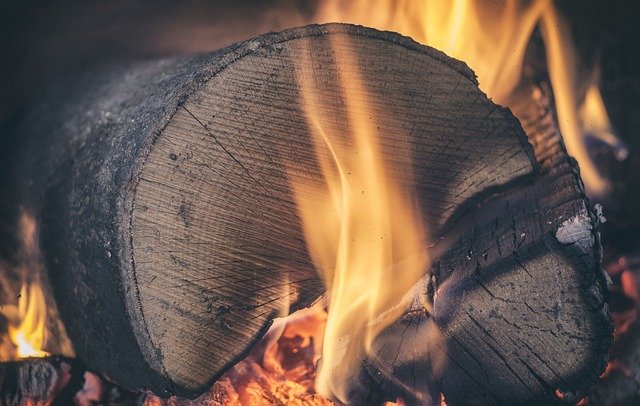 If you want to save some money on chimney cleaning, you might be considering the option of handling the job yourself. But, unfortunately, this is one of the biggest mistakes you can make. Even with the right tools (which most homeowners don't have lying around), chimney cleaning should only be done by an experienced and trained professional that knows how to clean a chimney properly. 
Without the proper training and knowledge, chimney cleaning can be hazardous. You could injure yourself, trying to climb onto your roof and access the chimney. Meanwhile, being exposed to toxic creosote and other debris from your fireplace could be hazardous to your health. In general, it's best to leave this work up to professional chimney cleaning company like us.
The Final Word on Chimney Cleaning
These are just a few of the most common mistakes homeowners make when it comes to caring for their chimneys and wood-burning fireplaces. Fortunately, all of these mistakes (and their consequences) are easily avoided by simply hiring the proper chimney cleaning professional to get the job done at least once a year. From there, homeowners can confidently enjoy using their wood-burning fireplaces while knowing that their chimneys are clean and safe.