6 Decorating Ideas for your Inside Fireplace & Hearth
Once your home is equipped with a fireplace, you should be enjoying it year-round. The only problem is that when the warmer months are here, you don't find much use for the fireplace. The last thing you want is to burn a toasty fire when it's hot outside.
The good news is that there are ways for you to use the appliance as a centerpiece. We will explore some of the best decorating ideas for your inside and outside of the fireplace so that you can create an amazing vibe in the center of your home.
At All Pro Chimney, we've consulted with some of the top decorators and trendy websites in order to bring you the best 6 decorating ideas for your inside fireplace & hearth.
Prepare for Decorating Your Fireplace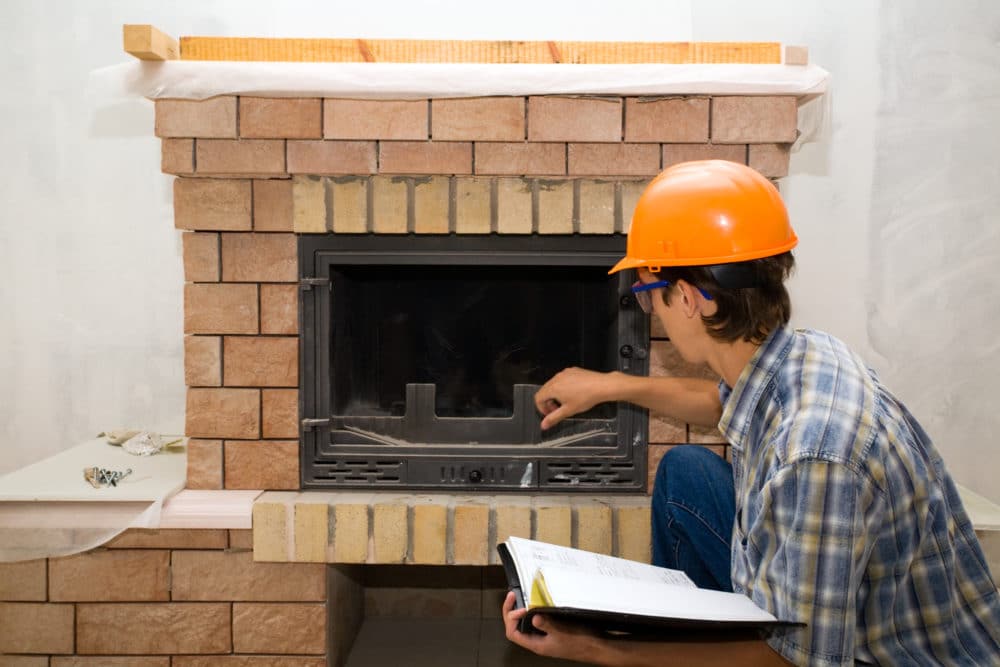 Before you start the decorating process of your fireplace, there are a few tasks we recommend that you focus on. It will ensure your fireplace looks and smells the greatest – and ensures you don't have any issues that will require repairs.
Schedule a safety inspection on both your fireplace and chimney.
Address any repairs that need to be performed based on the results of the inspection.
Have a chimney sweep remove creosote and outside debris that could be flammable.
Be sure to close the damper so that outside air and inside air aren't being exchanged.
Clean the firebox itself to get rid of soot, ash, creosote deposits, and smoke stains.
With the help of a chimney sweep and a little hard work, you can have the inside of your fireplace looking like new. Once it's clean, it opens the area up to all sorts of creative ideas.
Top Design Ideas for Your Fireplace & Hearth
Admittedly, your fireplace is quite the attention-getter in the heart of winter. Guests are immediately aware of a crackling fire because of the sights and sounds being emitted. During the off-season, you can attract just as much attention by implementing a few of the following decorating ideas for inside fireplace designs. Do you want to learn how fireplaces positively impact the value of a property? We have the article for you right here.
1. Decorating the Firebox
During the hotter months, you won't want to stare at an empty firebox. Instead of a rack filled with logs, you can add candles, plants, lights, and more to highlight the beautiful area. You can even change out the decorations seasonally.
If you have a mantel, use it as a way to display your décor. If you don't have a mantel, this might be the best time of year to consider installing one. You can add floral arrangements to the top or even bring some of your favorite souvenirs or photos out of storage.
3. Add a Fireplace Surround
The warmer months are when it's easier to get work done to your chimney and fireplace. Consider adding a permanent surround so that your fireplace looks cozier. You can choose for the surround to be narrowly focused around the firebox or it can encompass the entire wall. Explore the materials that are best suited for your home, such as natural or faux stone, brick, wood, concrete, tile, steel, and more. You can find plenty of prefab surrounds or you can choose to have one custom built.
4. Decorate the Entire Wall
Your personality should shine through year-round. Just because your fireplace is situated on a particular wall doesn't mean that you can't decorate around it. Make the entire wall a showcase by adding shelving. You may want to hang posters or artwork of cityscapes or landscapes. Consider hanging décor at different levels so that the eye travels toward the firebox. Even a few hanging baskets of plants can make a wondrous aesthetic.
You may want the firebox to be out of sight, out of mind. You can simply cover it – with a curtain, a painting, or even hanging beads. Just be sure that you choose something large enough so that the firebox doesn't peek out from behind your covering.
There are no rules when it comes to decorating ideas for the inside and around your fireplace. Talk to your family about their ideas for the space. Explore some different boards on Pinterest. This is your home, and you can turn the area into a masterpiece with a bit of creativity.
Often, fireplaces end up looking as though they were just dropped into a home. They haven't been fully immersed in the décor. Especially during the hotter months, the fireplaces stick out like a sore thumb. They don't look as though they belong because they're not being used – and may not be used for many more months.
You can be as bold as you desire so that the firebox and surround look as though it belongs year-round. Use coordinating or contrasting colors with the other hues of the room. You may want to take a paintbrush to the area or you may want to simply add some colored decorations.
Whatever you decide, it can be a beautiful addition that truly allows you to love your fireplace all year long, no matter how hot or cold it may be outside.
Get Professional Help with the Chimney Sweep & Inspection Services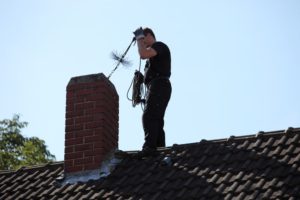 At All Pro Chimney, our technicians aren't interior designers. However, we are excellent chimney sweeps. We know about how to prepare your fireplace for any decorating you may want to do. We'll ensure that your fireplace is free of creosote and ash odors so you can enjoy the beauty all year long.
Our CSIA-certified technicians can provide you with chimney inspections, perform a chimney sweep service, and make repairs to any of the components – chimney, fireplace, flue, and more. We are pleased to serve the Rockville, MD area, including Washington DC and Northern Virginia.
With a bit of our professional help and competitively priced services, we'll ensure that your family is safe year-round. More importantly, we'll make sure you're warm during the coldest months of the year.
Schedule your fireplace cleaning or inspection by Contacting Us Today.