How to Choose the Right Size and Type for Your Home
Installing the right size and type of HVAC system for your home is a crucial decision that can have long-lasting repercussions on your comfort, budget, and energy consumption. When choosing an HVAC system to install you need to consider many different factors such as the size of your house, local climate conditions, insulation levels, and more. In this guide, we'll discuss the different factors to consider when choosing the perfect HVAC system for your home.  
Different Types of HVAC Systems
The two main types of HVAC systems are split systems and package units.   
Split Systems

 
Split systems consist of an outdoor condenser unit and one or more indoor air handlers that distribute cooled or heated air throughout the home. Split systems come in a wide variety of configurations and sizes, so they are an ideal option for almost any size home. 
   2.  Package Units  
Package units are a self-contained HVAC system that combines heating, cooling, and air distribution within one compact unit. Package units are often the most cost-effective solution for smaller homes or areas with limited space.  
Factors to Consider When Choosing an HVAC System
Choosing the right type will depend on your home's size and layout, as well as your budget and climate conditions. Generally speaking, split systems are better for larger homes due to their increased efficiency and ability to target specific areas. Package units, on the other hand, are better for smaller homes and those with limited space or budget constraints.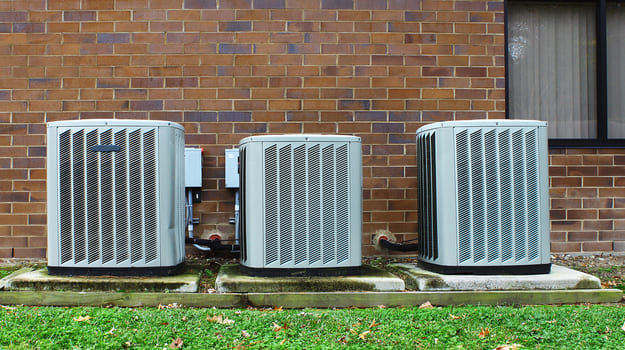 Choosing the Right HVAC Size
The size of your HVAC system is one of the most important factors to consider when selecting an installation. It's important to choose a system that's properly sized for the square footage of your house in order to ensure optimal efficiency and performance. An undersized HVAC system will be unable to adequately heat or cool your home, wasting energy and leaving you uncomfortable.  
Generally speaking, you'll want a higher BTU rating for larger houses and a lower BTU rating for smaller homes.  
The climate in your area plays an important role when it comes to choosing an HVAC system. This is where local HVAC contractors shine. If you live in a particularly hot or cold region, the best you can do is to ask your local HVAC company about what is the recommended HVAC for the area. They will be able to make recommendations based on their knowledge of the local climate conditions and your home. 
Also, if you have a lot of humidity or precipitation in your area, you may need to consider an HVAC system that has a dehumidifier built-in.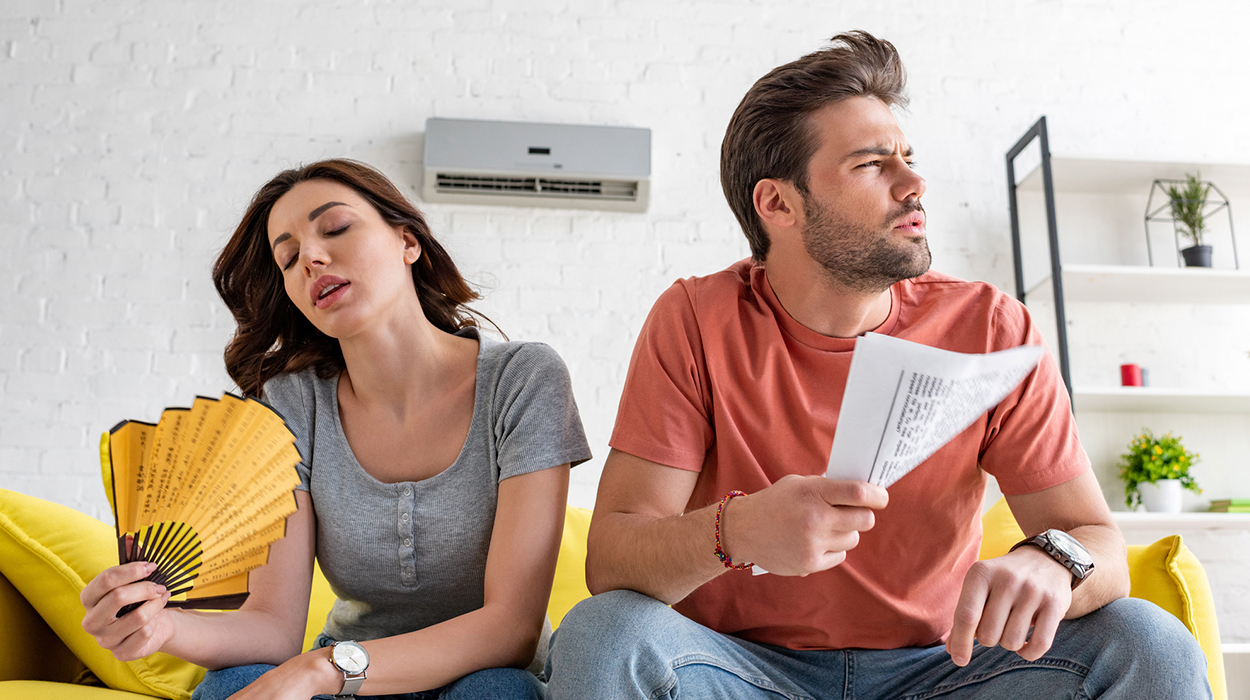 Having an adequate level of insulation is key when it comes to getting the most out of your HVAC system. Properly insulating walls, ceilings, and attics can help minimize energy costs and reduce the strain on your system. If you're unsure of your insulation levels, it's best to consult a professional who can assess your home and recommend any necessary upgrades or changes.
When choosing an HVAC system, it's important to consider energy efficiency ratings. Look for systems with a high SEER (seasonal energy efficiency ratio) rating, as these are typically more efficient and will save you money in the long run. Additionally, there are certain tax credits and rebates available to homeowners who invest in energy-efficient HVAC systems, so be sure to look into any applicable incentives before making your purchase. 
Selecting the right type and size of HVAC system for your home is a crucial decision that can have long-lasting repercussions on your comfort, budget, and energy consumption. Before making any decisions, be sure to consult with a qualified heating and cooling professional company like us to assess your home and recommend the right HVAC.