Pumpkins and decorative gourds. Golden and crimson leaves. Warm days and nippy nights. It's promising to be a beautiful fall, full of decorating inspiration. Your fireplace is the warm heart of your home, and that bare mantel is just begging to be spruced up with seasonal displays. We always notice the beautiful mantel decorations while we are sweeping chimneys. There are many options for decorating a fireplace mantel for the fall. Stuck for ideas? Here are a few fireplace mantel projects for people of every skill level:
Play With Colored Lights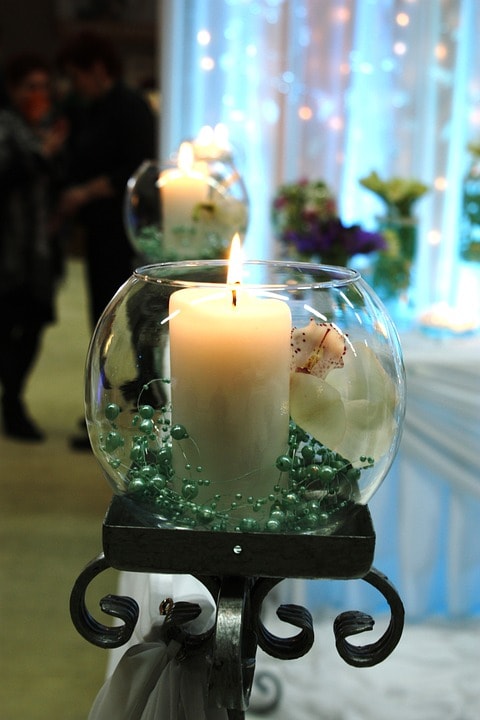 Transparent vessels of colored glass beads are a classic for a reason. When they catch the light, they cast gorgeous colors throughout the space. Best of all, this fast and easy project makes a big impact.
Pumpkin Decorations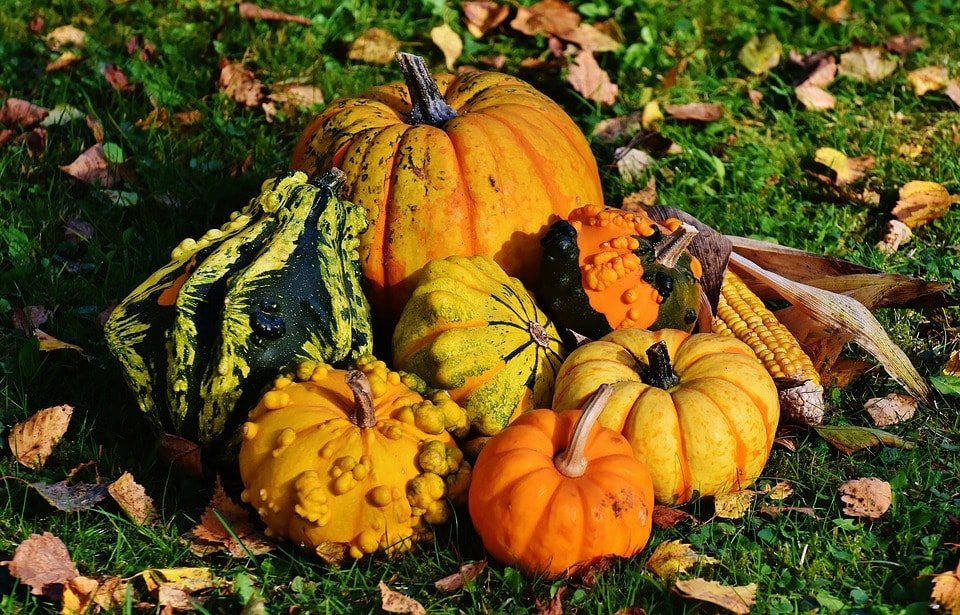 Pumpkins are best known for Jack-o'-lanterns, but they also come in a wide variety of sizes, shapes, and colors. You can buy an assortment of pumpkins, winter squashes, and decorative gourds and create an overflowing cornucopia on your mantel. Alternate light and dark colors for festive cheer, or organize them by shade for a more structured look.
You can also hollow out and carve the biggest one into Jack-o'-lanterns. Not interested in grinning faces? Many stencils on the market will let you create nighttime or autumnal scene lit up by votive candles.
Highlight Fall Foliage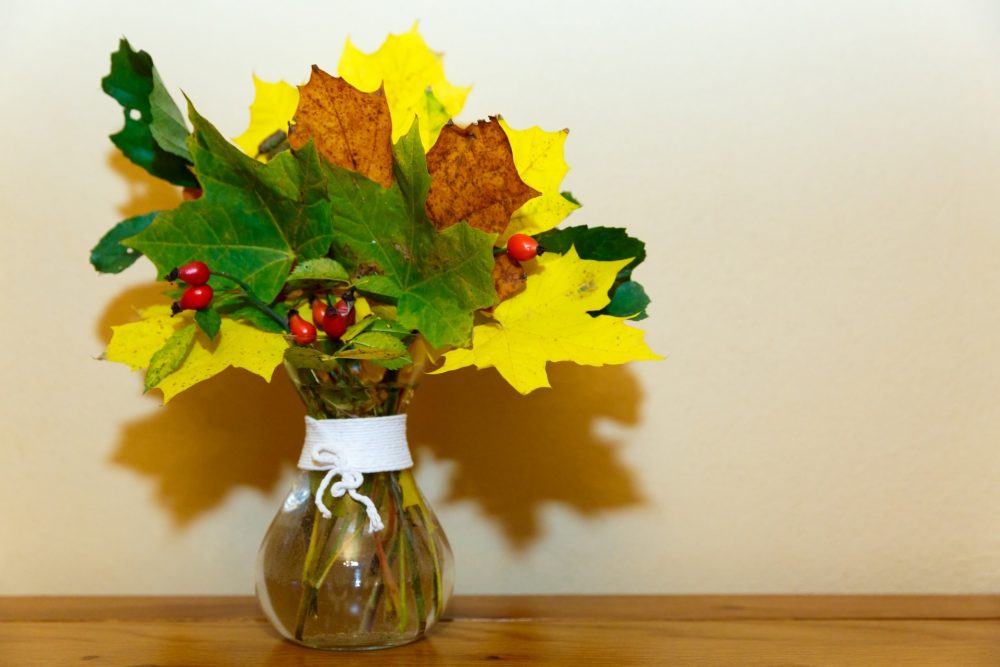 There are two different routes you can go here. First, take advantage of the cooler temperatures to go for a walk, gathering autumn's most stunning colors along the way. Once you get home, you can place these in a vase or float them in a bowl of water to highlight their natural beauty.
Secondly, if you aren't a fan of how natural leaves fade quickly, you may want to use artificial leaves. You can get these from most craft stores.
Fairy Lights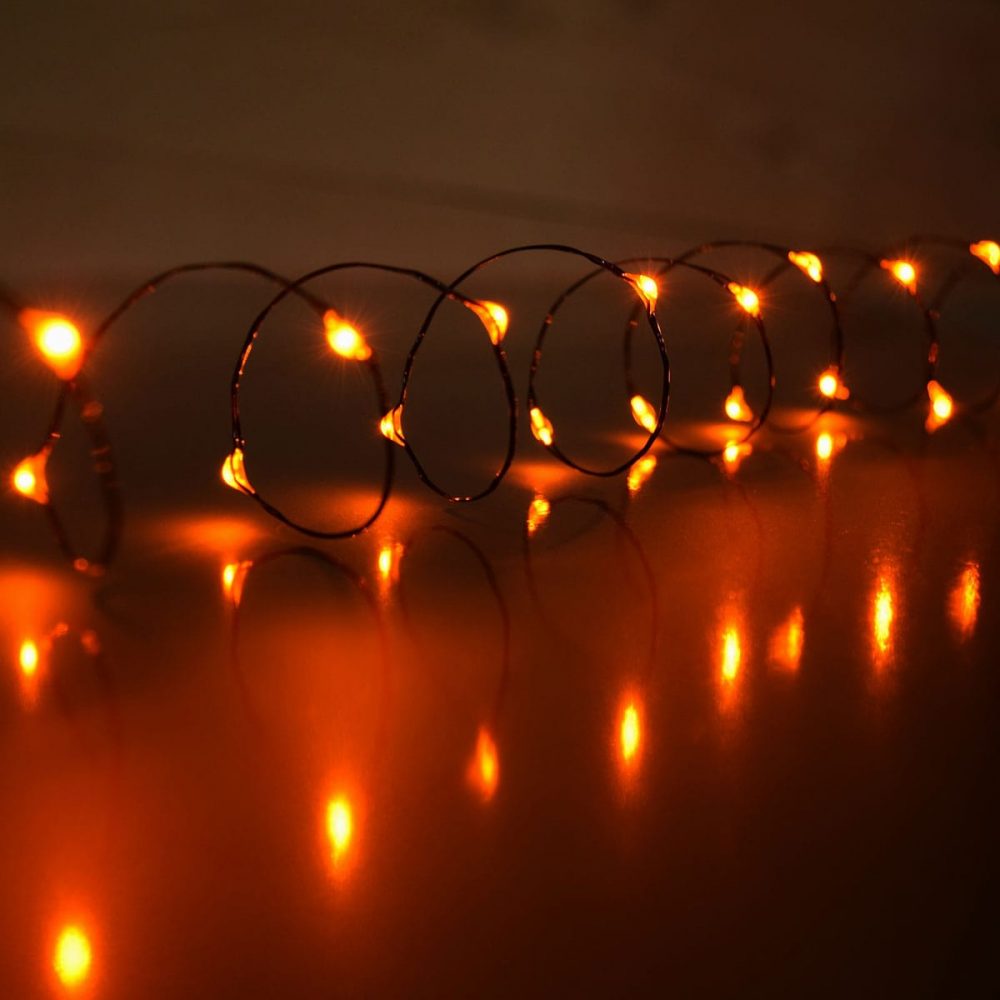 You're probably very familiar with Christmas Tree lights, but Halloween lights are a hot new trend. Look for ones in glowing fall colors such as orange, crimson, and yellow. If you aren't using the fireplace yet, you can cascade these off of the chimney. Otherwise, drape these near your mantel and, in the evenings, bask in their warm, gentle light.
Flowers in the Fall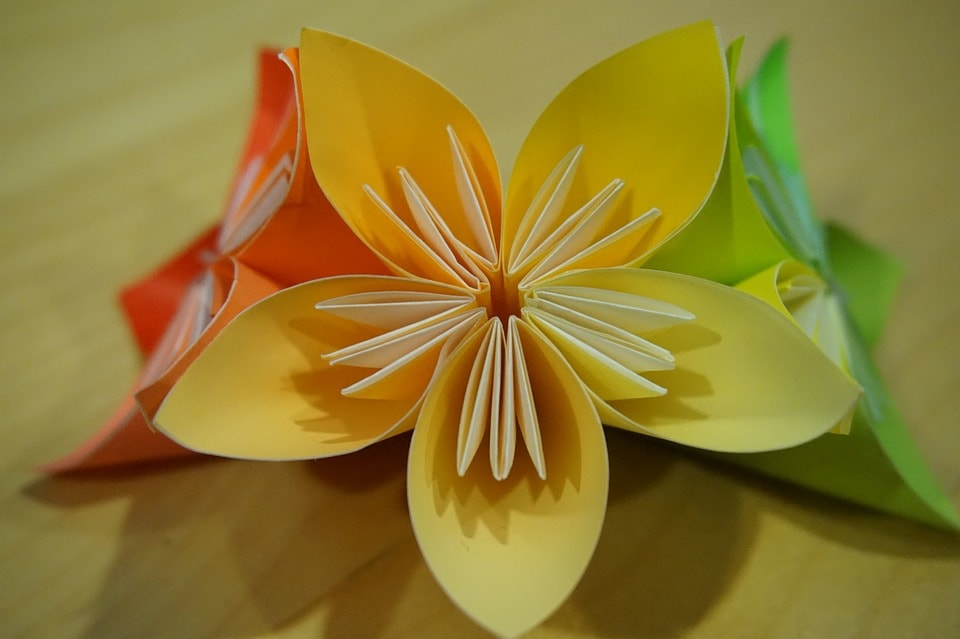 Here's a great one for families with small children: make this Fall bloom by creating your own flowers. You can help the kids use construction or tissue paper, paint, glitter, glue, and markers to create the blossoms of their dreams.
Older children may be interested in trying out origami flowers. Origami has a reputation for being difficult to learn. However, many flower forms can be made with a few quick folds. Also, origami paper comes in a rainbow of lovely shades and patterns, perfect for this project.
Creative Candles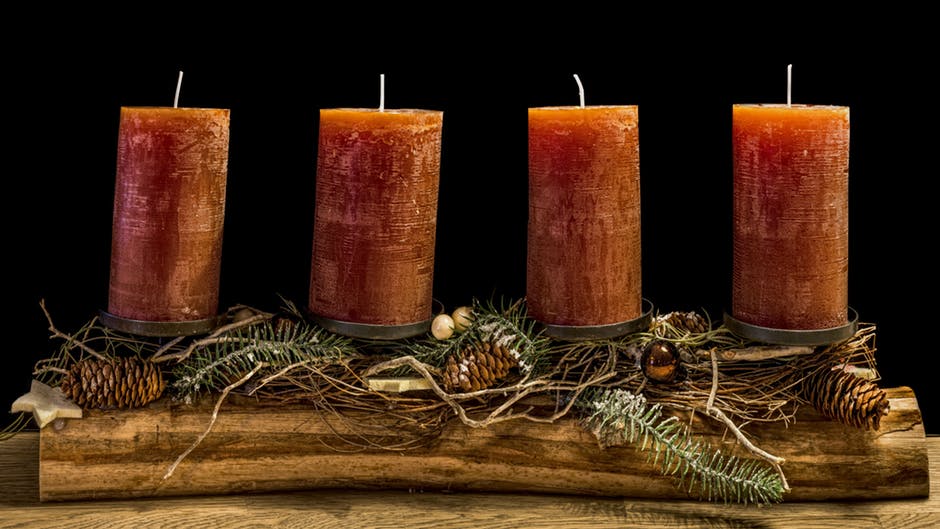 Candles, whether pillars, tapers, or autumn-themed shapes like apples with wicks for stems, add instant comfort and sophistication to any space. They're also one of the most versatile ways to decorate your mantel and surrounding area. Use the warm, flickering light of the candles to draw attention to architectural features like your chimney or highlight other items displayed on the mantel.
If you aren't using your fireplace, you can also set them inside that space. Use multiple tiers at different heights to mimic leaping flames, or set a few votives down low to bring to mind glowing embers.
During our fireplace repair and chimney sweeping in Washington DC, we see a wide variety of hearth decorations. You can find out more about our service here. Fireplaces tend to be a major focal point of a room. Some of the decorations that we see enhance the appearance of the room, and other seem to look out of place. It's important to explore the many fireplace hearth decor ideas. Be sure that your decorations integrate well with the rest of the home. There are all sorts of ways a well-decorated fireplace hearth can to add character to space. Below are some excellent hearth decoration ideas.
1. Use vases to decorate your fireplace hearth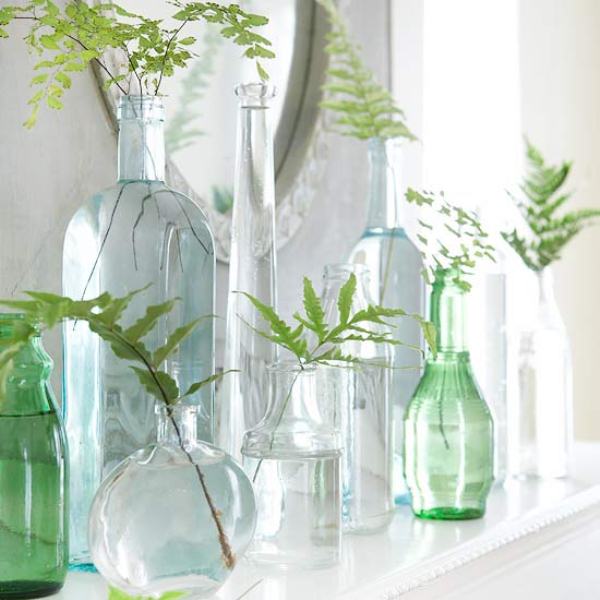 Vases on the hearth have the potential to add contrast from the material used. If you opted for a brick hearth, you could use glass or stone. Choose colors that help to incorporate the other colors you have within the room to finish off the look.
2. Add a culinary touch to your hearth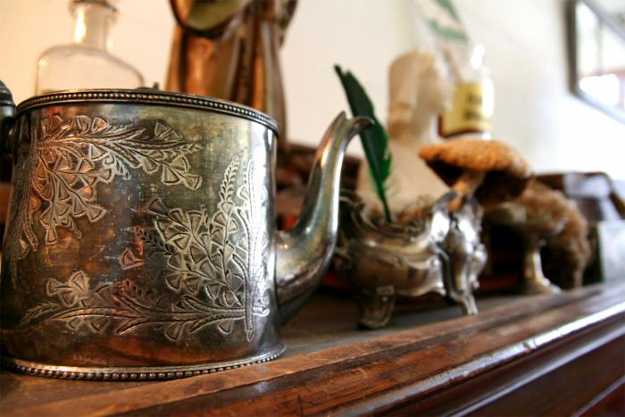 In the past fireplaces and wood stoves were primarily used to prepare meals. Though modern fireplaces are less likely to be used for cooking, many find using items associated with cooking to be the right choice for decorating a hearth. Many find that decorating their hearth in this way fosters memories of their youth. Pots and pans add a nice decorative touch. You might also want to hang hooks for ladles, spatulas, and more. You can find many low cost, unique options at their local antique shop, flea market or yard sale.
3. Create a fireplace shelf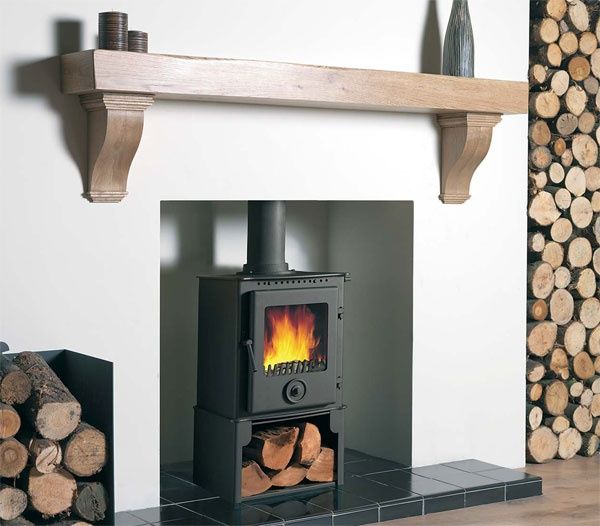 A shelf is something you can easily install that adds a personal touch. Most of the shelves are wooden, and then you can choose to paint a coordinating color. On top of the shelf, you can add some charm. This could be candlesticks, photographs, a rustic clock, or something else that would help to add your personality into the room.
4. Add a mirror above the fireplace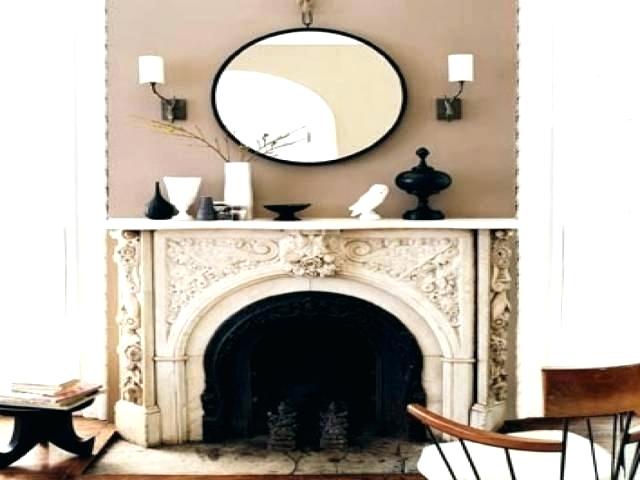 You might want to consider adding a mirror above the hearth as this will create an illusion that the room is much larger than it is. When you decide to have a fireplace built into a living room or other space, you give up some floor space. To avoid feeling as though you are closed in, you can hang a mirror. Be sure to look at this previous project involving a fireplace with a mirror.
As for the type of mirror you hang, the larger, the better. Some have a lot of ornate features, which might go with other details of your home. Additionally, you can take a DIY approach with the mirror and mount crown molding to the edges, which is ideal if you have crown molding elsewhere in the room.
5. Extend the floor in front of the fireplace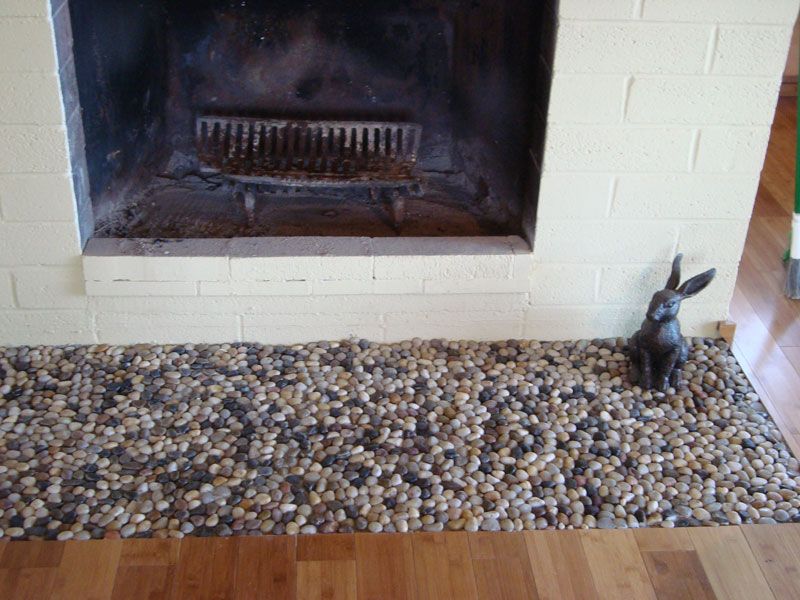 Once the hearth is in place, you can opt for an extended floor. Of the fireplace hearth decoration ideas, this one will help to smooth the transition from the fireplace into the rest of the room. You can get creative and make a mosaic pebble tile on your hardwood or bamboo floors. This gives the appearance that your fireplace has "bubbled over," adding some character to the room.
6. Use an Ornate Fireplace Screen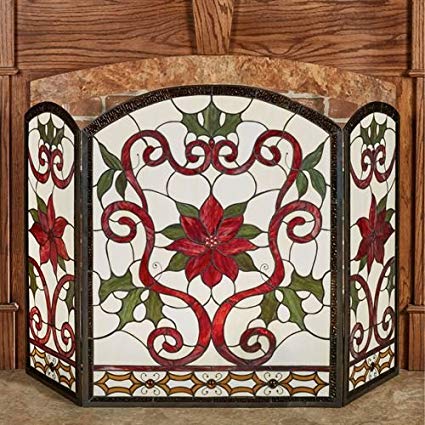 Fireplace screens are functional, though they can also be ornate. Consider using a decorative fireplace screen. There are all sorts of designs, and you can have a custom one made as well.
Overall, there are all sorts of decorating ideas for your fireplace hearth. Explore the various options. If you are having a fireplace installed, it is wise to discuss any construction needs related to your decoration ideas with your fireplace installer. The technicians at our company are always willing to help. Overall it is vital for you to feel free to be creative. Have fun with it.