Chimney Repair Services in Gaithersburg, MD
Owning a home in Gaithersburg means you have an investment in a great place to live. The diversity of population and neighborhoods like Darnestown and Quince Orchard are attractive to families. What isn't attractive is a chimney that is falling down because it needs to be repaired. All Pro Chimney Services is a local, family-owned company that can fix your chimney and keep your investment intact.

Why Choose All Pro Chimney in Gaithersburg, MD
All Pro is the affordable quality chimney company in Maryland. We are familiar with all the local codes because we are a local company. Our technicians are up to date with industry standards because they attend educational seminars and training a minimum of once a year. We are certified by the Chimney Safety Institute of America (CSIA) and the National Fireplace Institute (NFI) as gas, pellet, and wood burning specialists. We also are proud members of the National Chimney Sweep Guild and the Mid-Atlantic Hearth, Patio & Barbecue Association.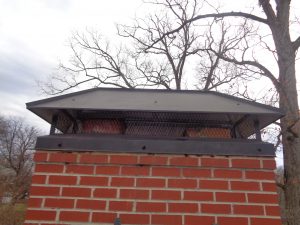 Types of Chimney Repairs in Gaithersburg
How do you know your chimney needs repair? Sometimes you can see that masonry is falling and the chimney is leaning sideways. Other times you notice the dampness on the wall or a strong smell of old ash. The fact is, though, that a regular chimney cleaning and inspection will reveal a need for repairs before it becomes a big problem. All Pro chimney sweeps are certified chimney cleaning professionals who can identify repair needs and go over their findings with you. Only someone who has inspected your particular chimney will know what is wrong and how it should be repaired. With All Pro, you get an estimate of what it will cost, explanations of what will be done, and all your questions answered before work begins.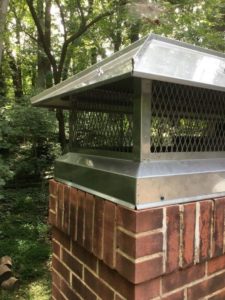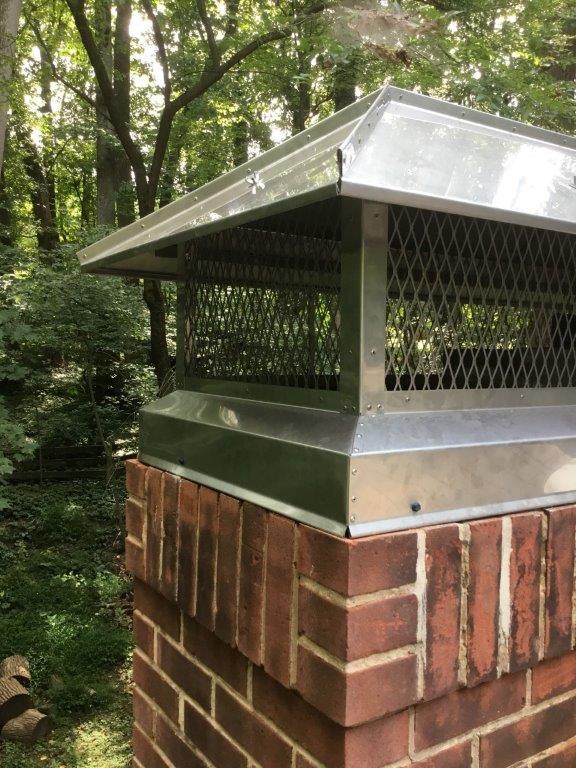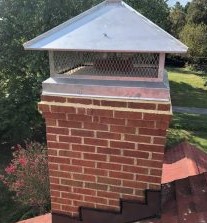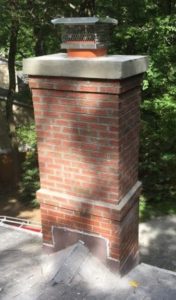 Crown Repairs
Crown repairs are indicated when your chimney crown, that layer of cement on top of the last row of bricks, isn't intact. The cause of most damage is the freeze/thaw cycle of Maryland winters combined with a porous cement that is unsealed. Repair might be a better coating, a new concrete crown, or the addition of a floating crown.


Masonry Repairs
Masonry repairs are needed when the mortar joints in your chimney are disintegrating or cracked. Bricks could even be cracked. Repair involves carefully taking out any damaged mortar and bricks. After thoroughly cleaning the surface a new mortar containing a bonding agent is put between the bricks and worked to match the surrounding chimney.
Brick and Stone Veneer Installation
Veneers give the appearance of natural brick or stone with a fraction of the cost and weight. This is a great way to upgrade your chimney and All Pro gives a 3-year warranty on the installation.
Chimney Flashing Repair
Chimney flashing repairs fix the piece of metal that covers the area where the chimney connects with your roof. If testing reveals leakage action needs to be taken before damage to your home occurs.
Chimney Rebuilds
are necessary when your chimney can't be repaired. Usually, All Pro will send a team to take off the chimney to the point it is rigid and building a new chimney on that foundation.
Chimney Relining
replaces the crucial inner surface of your chimney. If this is not intact, dangerous conditions put your home at risk. There are a variety of liner types and the right one must be in place for the safety of your property.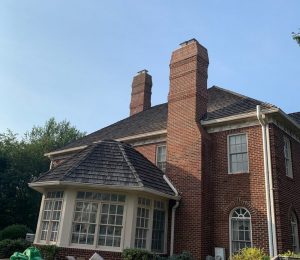 Other All Pro Chimney Services
All Pro handles more than chimneys. Along with chimney cleaning, inspection, and repair we provide:
Fireplace repair
Fireplace installations
Fireplace insert installations
We carry only the best brands so that your Gaithersburg home keeps its value and often increases in value with some installations. All Pro Chimney Services provides certified products and services at affordable prices so that our neighbors stay safe and warm.
Montgomery County Chimney Service Areas
Chevy Chase, MD | Gaithersburg, MD | Germantown, MD | Rockville, MD |  Silver Spring, MD | Takoma Park
OTHER CHIMNEY SERVICE AREAS
Anne Arundel County, MD | Baltimore, MD | Carrol County, MD | Calvert County, MD | Charles County, MD | Howard County, MD | Montgomery County | Prince Georges County, MD | Washington DC | Virginia |