Essential Guide to Fireplace Accessories
If you are one of those lucky people who have a fireplace installed in your home, you know, or you will soon find out, how much it can add to your comfort, happiness, and wellbeing. At one time, a fireplace was a necessary fixture in every home for cooking and heating. It can still serve that purpose, helping to keep your utility costs down and serving as an emergency source of heat. It also creates a bright, cheery atmosphere that lifts the spirit and acts as a gathering place for family and friends. As you may already know, fireplaces require professional maintenance to keep working. However, they need maintenance as much as they need to be properly handled and used, and that requires tools and accessories. These accessories can add to the safety and appearance of your hearth, even if you have a low-maintenance gas fireplace. Take a look at some of the best and most useful accessories to get you started.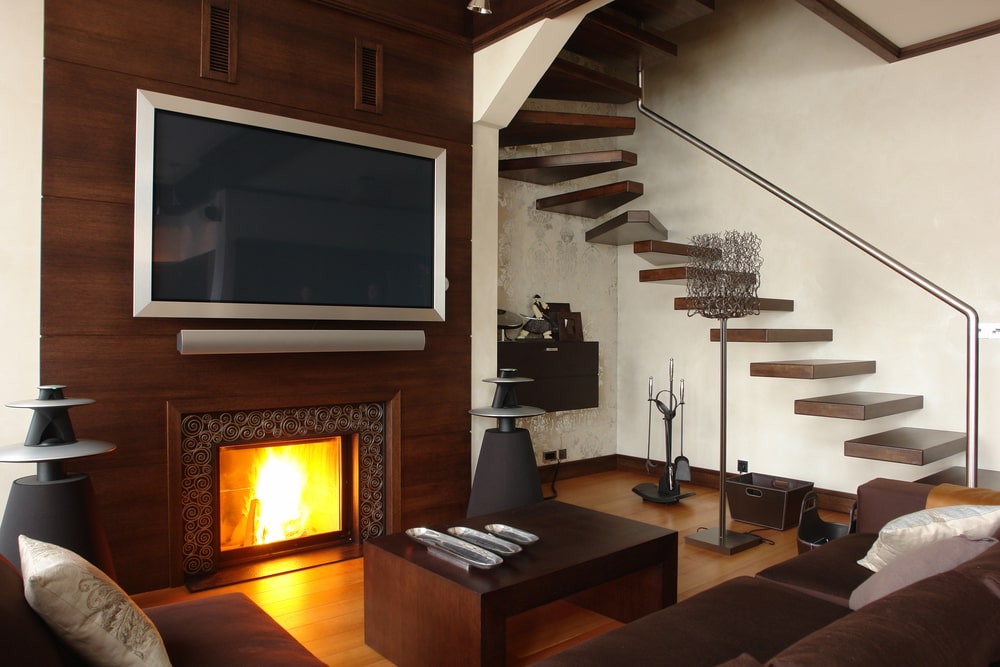 7 Essential Fireplace Accessories
These are several accessories that can be bought as a set easily enough or individually if you prefer. They are all pretty much essential if you have a traditional wood-burning fireplace, and almost essential as a decorative accessory if you have a gas fireplace. Most people will want a fireplace tool set next to their hearth. They consist of poker and tongs, both used to rearrange burning logs, a shovel to remove ashes, a brush to help remove the ashes, and possibly a bellows to blow air into the fire. A set usually includes a stand to hold all the tools neatly. They can be bought as antiques or brand new.
These are metal grids on legs that are set inside your fireplace to hold the burning logs off of the floor to improve airflow underneath the fire and to let the ash fall through to the ground. They also keep the logs from rolling around inside the firebox and possibly out onto the floor.
These are an alternative to the above-mentioned grate. They keep the logs off the ground and keep them from rolling out of the firebox, but are equipped with fancy decorative end pieces. Usually made of iron or brass. Some of the andirons made today are entirely decorative and intended for gas fireplaces. Make sure you choose a size that will fit inside your firebox.
Ashes are dirty and hard to clean off. You'll want a dedicated ash bucket to carry them away. An antique or traditionally designed new ash bucket serves a dual purpose by adding a rustic look when placed next to your fireplace.
Intended to hold several logs, generally enough for one good fire, conveniently in reach of the fireplace. They can be made of wood, metal, or plastic and come in many styles and shapes. You'll also want to have a log holder or two outside, one designed to hold a large amount of wood, a cord or two. It is recommended to place them farther away from the house to keep bugs and critters at bay. Place another big enough to hold wood sufficient for several fires closer to the house for easy retrieval.
Logs are heavy, ungainly, and hard to carry. The job is made much easier with a log carrier or a cart. Carriers are often just a piece of canvas attached to wooden handles. A cart can be anything with wheels that will hold logs and be easy to maneuver indoors.
Made out of metal mesh or glass, these keep the sparks from flying out of the fire onto your floor while allowing you to view the fire relatively unobstructed. They can be moved out of the way easily to allow you to tend the fire. They also keep pets and kids from straying into the fire. Even though they are highly recommended for wood-burning fireplaces, they can add authenticity to a gas fire.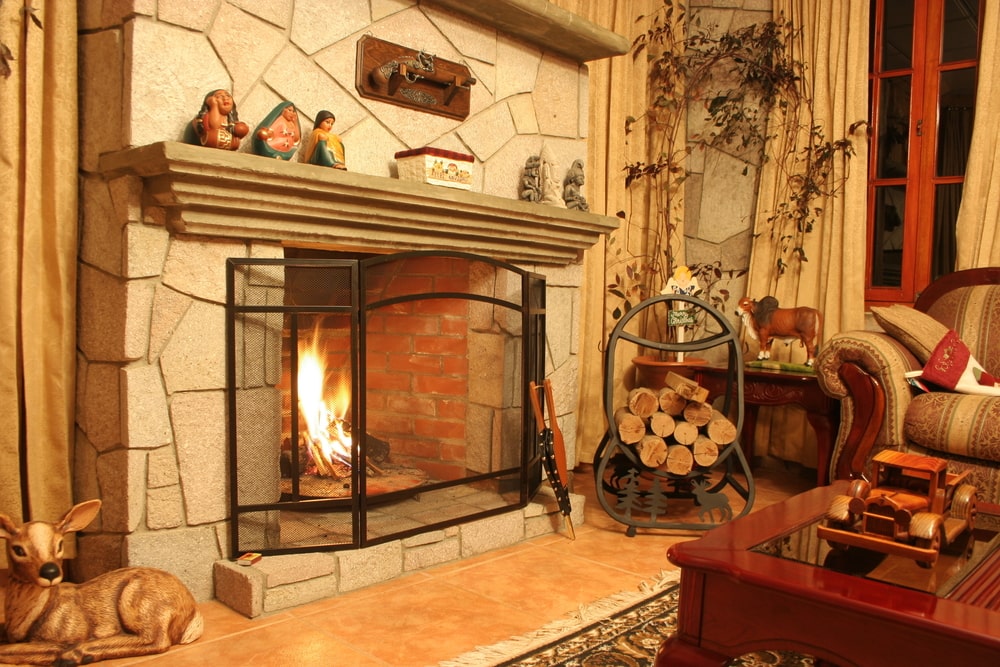 Fireplaces and chimneys need regular professional inspections, cleaning, and maintenance to operate efficiently and safely. Be sure to hire a professional chimney and fireplace services company like ours to be sure your fireplace is in top condition and ready for the next season.