Fireplaces vs stoves vs fireplace inserts, what's the difference?
Are you wondering how to get the best-looking fireplace for your home but aren't sure where to start? There are a few options you can choose from, which include open fireplaces, stoves, and fireplace inserts. Each of these has its benefits and downsides, so it's essential to select the one that will work best for your space.  
What are traditional fireplaces?
A traditional fireplace is a structure that you burn wood or other fuel types inside. It is typically an open structure where wood is burned in the firebox. When you think about a fireplace, don't just think about the opening in the wall. A fireplace is a complete structure. It includes a chimney made from brick and mortar and other internal parts such as a damper and flu liner.
Benefits of traditional fireplaces?
Fireplaces are framed into the wall and include a flue pipe that will work as an exhaust. Usually, you can burn directly inside the fireplace without any additional inserts or stoves, but that is less common in modern homes. Fireplaces are easy to use and do not require many parts to function.  Fewer parts mean that there are fewer parts that could need to be replaced in the future. 
What are the downsides of a traditional fireplace?
Traditional fireplaces provide more aesthetic benefits than efficient heat.  There is something special about seeing flames dance as they burn wood in an open fireplace.  While they look good, some people consider the leftover ash to be unsightly.  You have to dispose of the ash. 
Traditional fireplaces are not energy efficient.  Most traditional fireplaces operate at around 10 to 15% efficiency.  Some people use them with just a metal fireplace screen, which can pose a risk to pets or small children who may burn themselves or get dirty by touching the ash.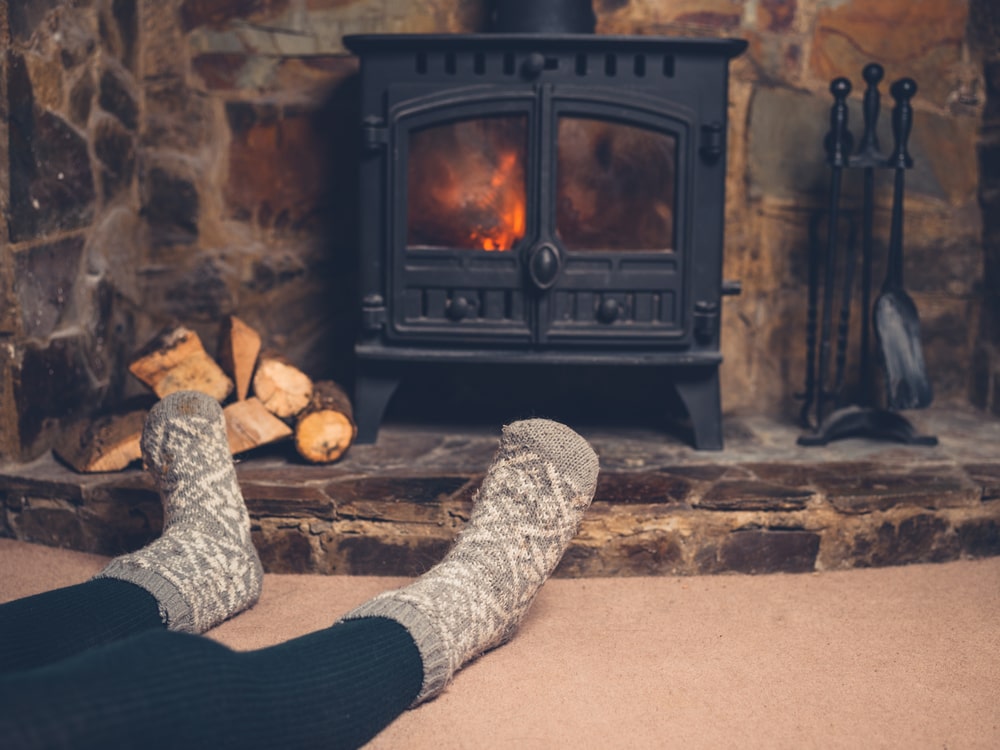 Stoves are heating appliances that can burn wood, wood pellets, gas, and wood-derived biomass fuel. These connect to a flue directly, and they may be set inside a fireplace.
Stoves look great and create a sealed area to burn a fire in the home. They may be significantly smaller than the hearth or flooring and internal opening of the fireplace, making it possible to store wood or other items next to the stove inside the fireplace. Beneficially, these stoves help cut down on pollution and encourage all fumes to head out of the home. 

Wood stoves approved by the Environmental Protection Agency have an average efficiency of around 70%. 
Stoves still have the potential to allow some ash and pollution into the home. They do not fit the fireplace tightly in most cases so that heat may escape around the unit. Not all stoves are fireplace inserts, but all fireplace inserts are considered to be stoves, which is something to remember. Stoves may be more affordable than fireplace inserts that fit into the fireplace snuggly, but they lack a tight seal that would help radiate heat unidirectionally into the room. 
What are fireplace inserts?
Fireplace inserts are stoves that insert into a fireplace that is already in the home. The manufacturer modifies fireplace inserts to fit the fireplace's opening, or the firebox, to create a sealed appearance. 
Fireplace inserts come in a range of styles and colors so that you can match them to any interior. These self-contained units prevent ash from making its way into the room and give off radiating heat thanks to the cast iron or heavy-steel insulation. Some units come with blowers, so heat is more effectively transferred around the home. 
Fireplace inserts work at a higher efficiency, so you can trust that your room will heat up more evenly and more quickly at around 70 to 80% efficiency overall. 
What are the downsides of fireplace inserts?
Fireplace inserts have few downsides, but you may find that they are more expensive than using a fireplace on their own. They only provide heat in the single room where they're installed, which may be a downside for some properties.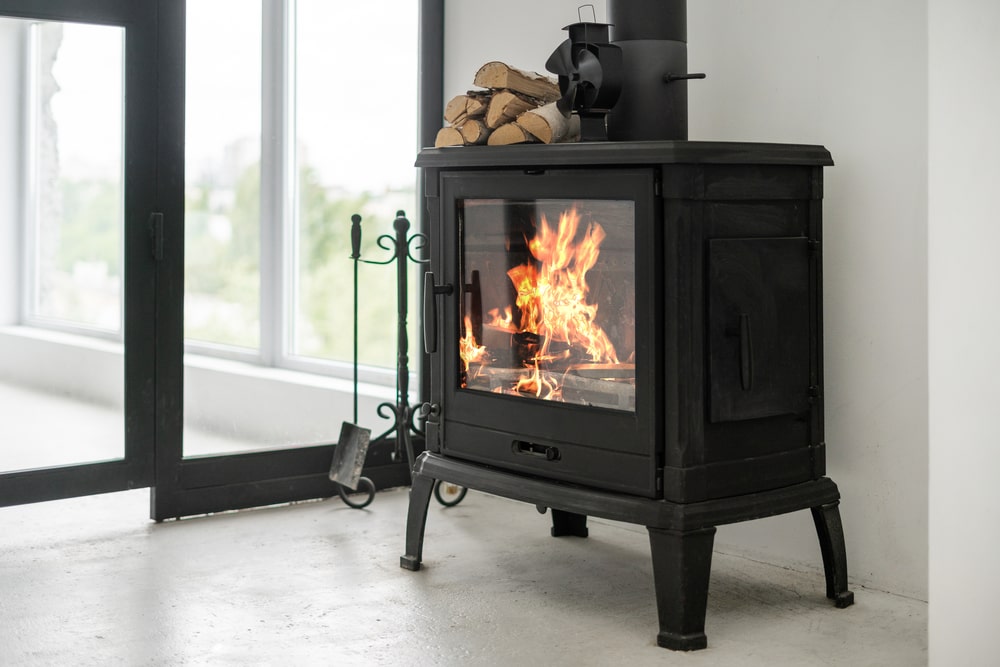 Are there gas or electric options for fireplaces, inserts or stoves?
Yes. Today, there are natural gas fireplaces and electric fireplaces as well. The difference with those is that they don't necessarily need to be vented, so no chimney is required. Some gas log options require a chimney, so that's something to talk about with the company you're looking to buy from. 
With electric versions, they'll look the same but typically be designed as inserts. Stand-alone fireplace mantles with inserts can be plugged into the wall, or some options may slide into an older fireplace's opening.

As you can see from this article, there are differences between a fireplace, stove, and insert, and there are different options within each category. Depending on the look you're going for, you may want to try a smaller, stand-alone stove or might opt for a fit-in, modern insert. Most options will need an existing fireplace for installation, so if you do not have one yet, you'll need to have a fireplace installed before you select the particular stove or insert that you want.