Complete guide for hiring A Chimney Service Company
Your chimney is more than a tube attached to the roof. Chimneys vent gasses from the operation of fireplaces, furnaces, water heaters, etc.  In recent decades, improvements in technology mean that more chimney and hearth variations have been built.  A good, professional
chimney service company
is your ally in adding the beauty of a new fireplace to your home and maintaining the safety and integrity of your fireplace and chimney over time.  Unfortunately, all chimney companies are not created equal.  Wise homeowners take the right things into consideration when choosing a chimney company.
1. Research Your Options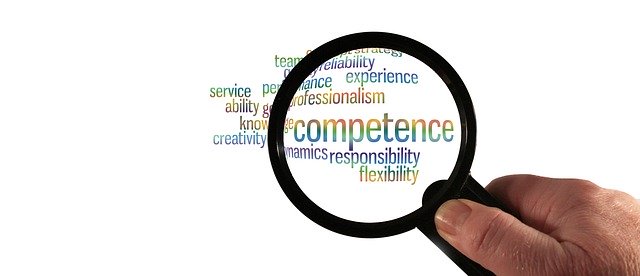 The internet is an easy way to start the process of finding
chimney service
companies who can work with you. Look for trends in all the reviews you find. To get a complete picture, don't just read the good reviews but read the bad reviews, too. Everyone has some bad reviews but they can help you give you an idea of the most common problems.  Look for indications to explain why were the reviewers unhappy. If you notice, for example, that a lot of reviews talk about the quality of work but several negative reviews mention that the technicians were late, that tells you that they likely do good work but are late a lot.
The Better Business Bureau (BBB) is always a great place to start researching any company. Look for chimney services in your area and you can check their BBB rating. These ratings are vetted and trustworthy. Many times there will be reviews as well, including a history of how the company addressed any issues.  Be sure to read the companies response to complaints.
Google ratings and other online sites are helpful sources for reviews. Observe the trends in the comments.
Many companies have social media pages that give you an idea of their work and interaction with consumers. Other companies do not, but offer excellent services in real life. Don't let a social media flop stop you from checking into a company.
The service company's website should have testimonials and a portfolio of past work.
If you are interested in adding a hearth appliance like a fireplace insert or stove, only hire companies that deal with multiple manufacturers. If they only deal with 1 or 2 manufacturers, then they are likely to make recommendations based on what they want to sell you.
Ask your neighbors who they have dealt with and if they would recommend them. Ask what they appreciated about the company and how any issues were resolved. Since even the best companies will have some issues, it is important to know how they fix any problems.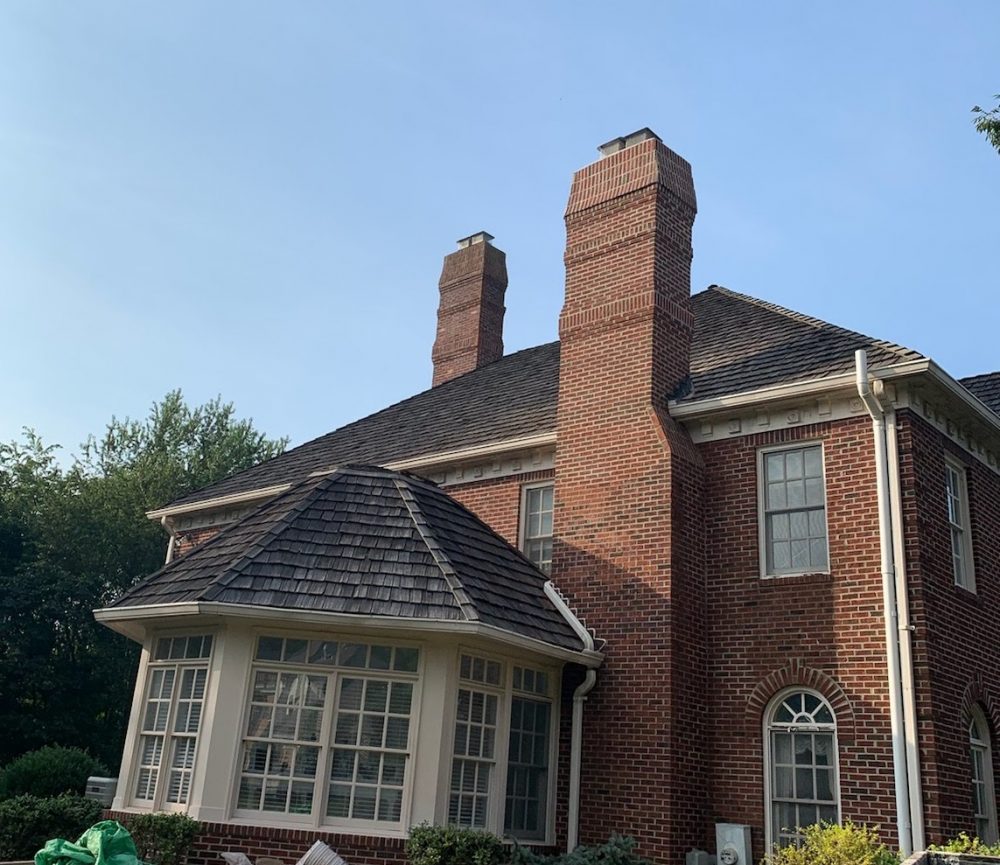 2. Know What Their "Certification" Means
​Many
chimney service
companies will say they are certified. The reality is that certification can mean any number of things. Anybody could "certify" with a fancy piece of paper that means nothing, so it is your task to know what their "certification" actually signifies. Most of the time you will see an acronym like "CSIA" or NFI" with a certification claim. How do you figure out if that certification is what you need? Go past the acronyms and do a search for the website of the certifier to see what the individual being certified has to know. Check to see what happens to those who claim certification and fail to meet the standards. See if certifications are lifetime or need to be renewed on a regular basis. Look at ongoing education and opportunities to stay current with industry standards.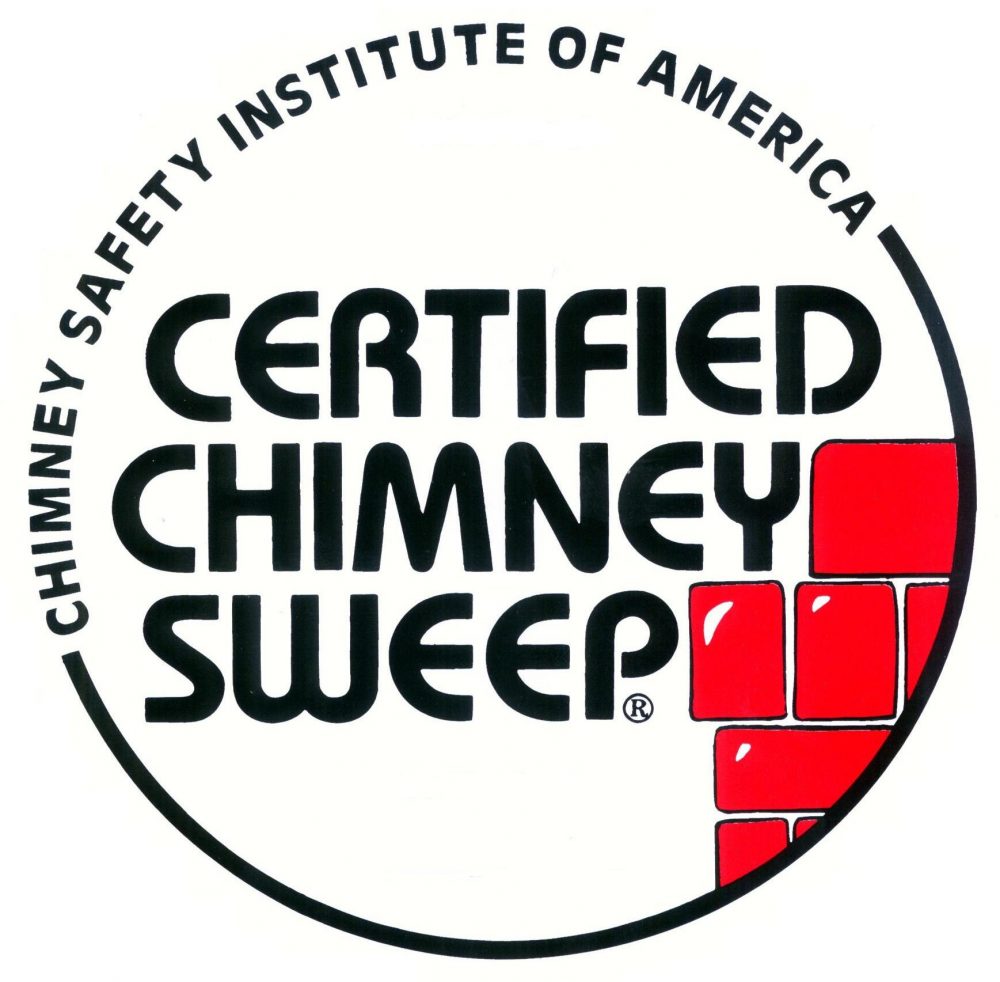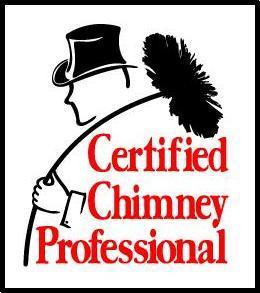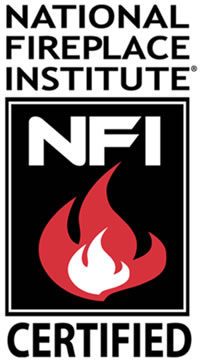 NFI (National Fireplace Institute) certifies planners in hearth design and installers in appliances using gas, wood, and pellet fuels. Each fuel requires different standards and involves different testing so you need to know which fuel their NFI certification is in. Some professionals have been certified in all of them. The NFI is the professional certification division of the Hearth, Patio & Barbecue Education Foundation (HPBEF).
CSIA (Chimney Safety Institute of America) certification is nationally recognized as essential for a chimney sweep and involves more than merely cleaning the chimney. Every chimney cleaning is an opportunity to inspect the chimney at the same time so CSIA sweeps are trained in this as well. The CSIA certification has to be maintained with triennial testing or ongoing education because the industry is constantly evolving. Only hire CSIA certified chimney sweeps because they are qualified to do inspections as well as maintenance.
CCP (Certified Chimney Professionals) offers a basic certification showing knowledge of the field. Many chimney service companies ask all employees to complete this certification so that everyone in the company has a basic understanding of the industry. They also offer a program that certifies competency in relining chimneys, and a Certified Master Chimney Technician™ designation that requires a minimum of 8 years of full-time experience and a minimum of 6 years of certification.
3. Understand What Professional Estimates Entail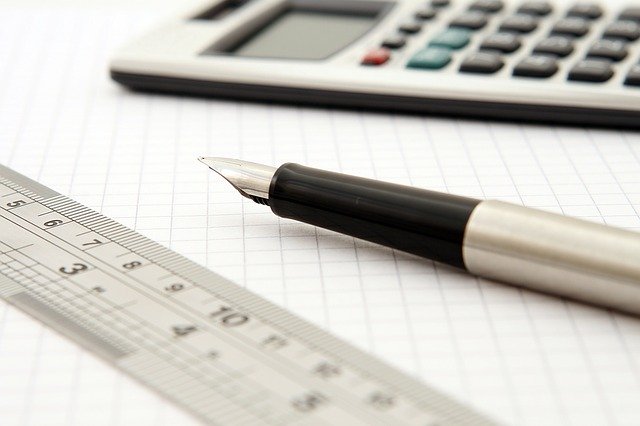 The guy in a rusty pickup truck who hands you a slip of paper he just scribbled his eyeballed quote on isn't giving you a professional estimate. A professional will look carefully at what you want to be done and provide a typed detailed estimate.  Many times you will get completely different recommendations and estimates from competing companies.  This can be confusing. It happens because they do not always include the same components.  In some cases confirm conflicting quotes or significant estimate amounts could result from technicians using different techniques.  Some use techniques that are designed to provide long-lasting quality.  Others use techniques that are designed to provide a shorter-term solution at lower costs.
​

What should be included in the estimate?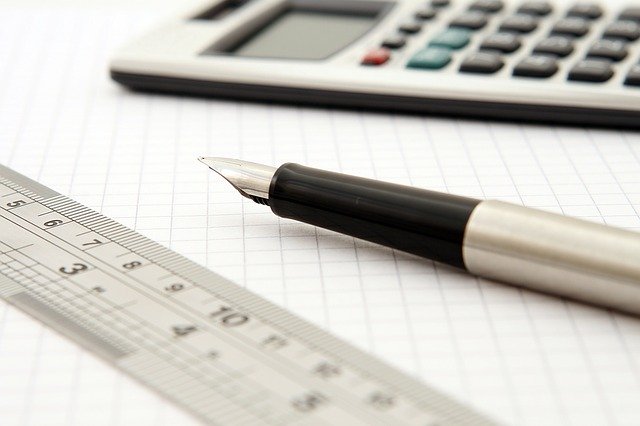 A breakdown of the labor and materials.  There should be descriptions and pictures where possible. Most chimney services will use equipment that gives the technician a photo or video of the inside of the chimney so damage can be identified. This makes photographic evidence a reasonable expectation in their estimate so ask for pictures of the job that needs to be done.
A proposed schedule that states when work will be done or products delivered. It is a good idea to ask what happens if this schedule is not kept.
All pertinent terms and conditions. For example, do they offer a warranty on their labor? Never pick a company that does not offer a labor warranty.
The time period the estimate is valid for. A slow period might be one where lower prices are offered but when the heating season starts, chimney services are in demand and technicians are very busy.
All pertinent payment terms or schedules.
Those who buy based on price buy twice
Never base your fireplace or chimney service decision solely on price. Don't base your decision solely on price. Like the old adage says, "those that buy by price tend to buy twice". You often get what you pay for and the best labor and materials cost more.  Some companies use less experienced techs or cut corners to lower their price. This is where you need to dig deeper to see what is going on.
Ask lots of questions. If you are unsure about anything, ask about it. A good chimney service company will welcome questions because they want their customers to understand how their home systems work and have confidence in the services being offered. Chimney service companies rely on repeat customers, and they want you to be one.
Ask for an explanation of unusual prices. If the price is very low or very high, ask why. There may be a good reason…or not. If you do not think there is a good reason for an unusual price then ask for alternative suggestions.
If the price quote is out of your budget range, ask where you can safely make some more economical choices. A good chimney service company will be able to work with you in many cases. You may have to compromise on a particular style of hearth appliance, but you should never have to compromise on safety.
4. Common Ways Bad Chimney Companies Cut Corners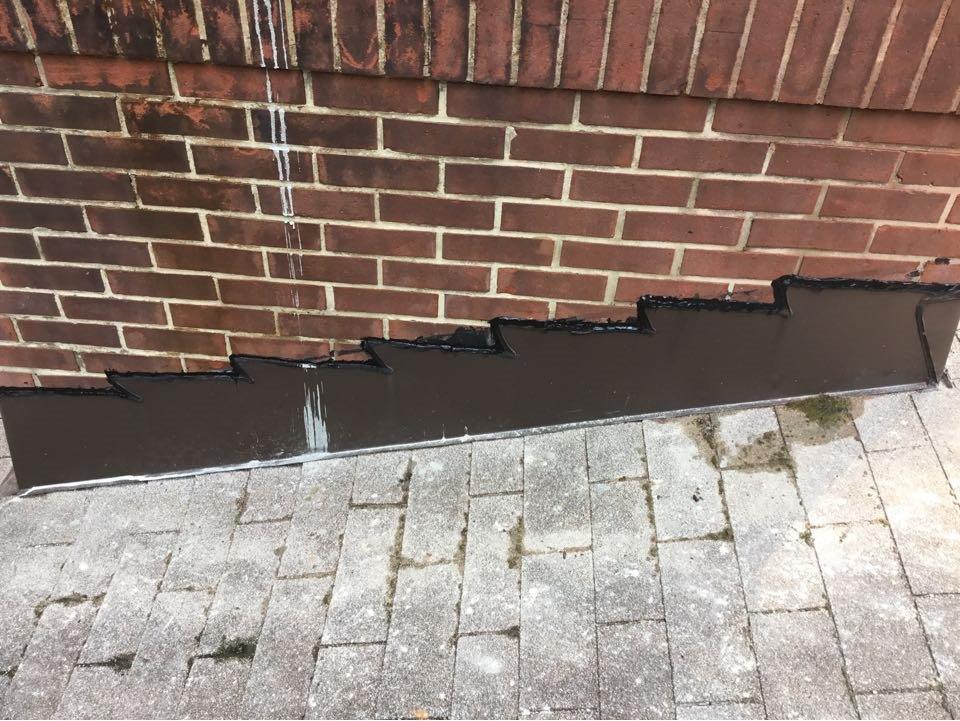 Hopefully, you have not gotten an estimate from a guy off the street who knocked on your door to say he can clean your chimney for cheap. This is a common scam that can be avoided by researching and contacting the company yourself. But there are still some bad chimney companies that will cut corners and sacrifice quality for a low price, proving that the lowest price is not always the best option. How do you evaluate the price?
Go online and see what comparable jobs cost in your area. Homeadvisor.com is one example.
If you have several itemized estimates and one is substantially different, the itemization will provide a clue. If the lower cost is labor then question the training or experience of who is doing the work.
Sometimes a low price indicates substandard products. The grade of concrete or mortar might be inferior, or there may be a lack of waterproofing. Anybody that tells you concrete and mortar do not need waterproofing on a chimney is not being honest.
Occasionally it is acceptable to reuse bricks in a chimney repair. Sometimes it is not, so question why the other estimates do not include it.
A difference in price on a part like a chimney liner they "just happen to have on the truck" can mean a shortcut that is going to cause problems in the future. There are many types of chimney liners and it would be rare for the right one to be that handy. A good company will explain the differences in parts and why particular ones should be used in your location. Always ask why a choice is made because the more you know, the better your decisions.
A good chimney service company will not object to you asking questions and getting other opinions before deciding to hire them. A questionable company will pressure you to commit immediately and use scare tactics to make you feel like your family is in danger if you don't let them "fix" the problem immediately.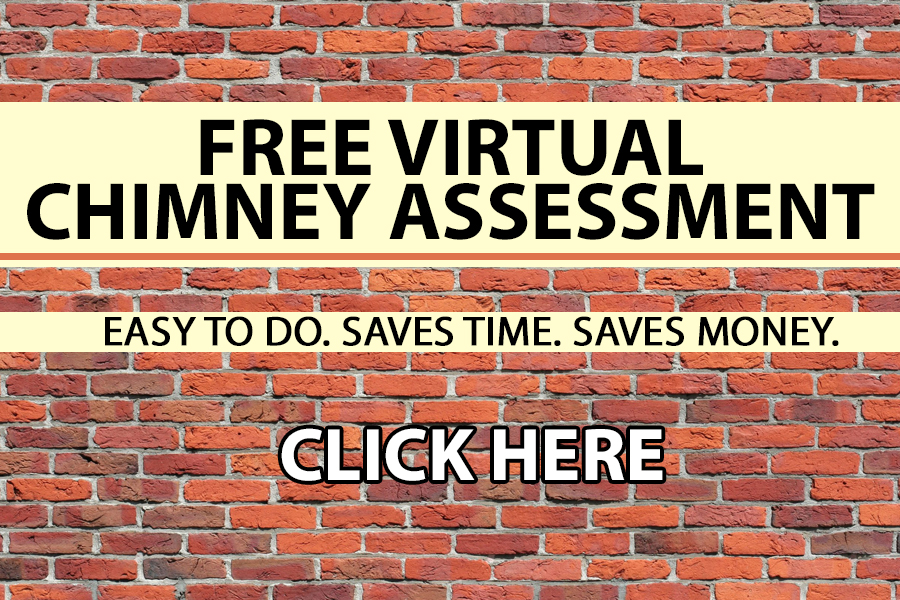 5. Keep the future in mind when picking a chimney company
The chimney in your house is going to be there for a long time. Chimneys should be inspected every year and kept safely operational. That means that all your research should result in finding the chimney service you want to call when you need them in the future. The way that the company and its employees interact with you will help you evaluate your choice. Remember, it is better for both the customer and the company when chimney services are routinely scheduled.
Take the appearance and attitude of the person providing you with the estimate into consideration.  If the person giving the estimate is sloppy, then imagine what the person who does the work is going to be like. Chimney sweeps work with soot so there may be some under their fingernails but the overall impression should be one of professionalism and neatness. You want them to clean up after themselves, right?
Notice if the installer seems to be steering you in a particular direction based on what they want to sell you rather than paying attention to your specific wants and needs. You will be living with your decision for a long time.
Look for signs of stability like involvement with the local community. Other signs of stability are the length of operation and being a locally-owned, family operation that has roots in your area.
Most chimney service companies will have a mission statement or their company standards on their site. This gives you an idea of the goals they have for their future and a sense of what to expect. They may have a standard of scheduling teams with plenty of time to get from one job to another so that they avoid being late. Other standards could be a focus on leaving a job site as clean as it was when they came so that you don't have to vacuum soot from a chimney cleaning.
If their site has a blog, read enough posts to get an idea of what they think is important. You don't need to read every post or every page on the site but you can get a sense of the company from what they choose to put online.
Hiring a chimney service company is an investment in the safety of your home and family. It is worth the time to take these steps to decide which one is best for your needs. You can find some additional things to look for when selecting a chimney repair company by reading our
previous article
.