Columbia, MD Chimney Repairs
It's not an empty boast to say that Columbia, MD is the best place to live! CNN Money has ranked our town Number 1 in Best Places to Live in the United States. With Baltimore on one side and Washington D.C. on the other, residents have an easy commute while benefiting from a cozier atmosphere. From Wilde Lake to Oakland Mills, we're proud to be home to a diverse people. If your home has a chimney, keep it in good repair by calling on us. Homeowners from across the region know that All Pro Chimney is the right choice for chimney repairs.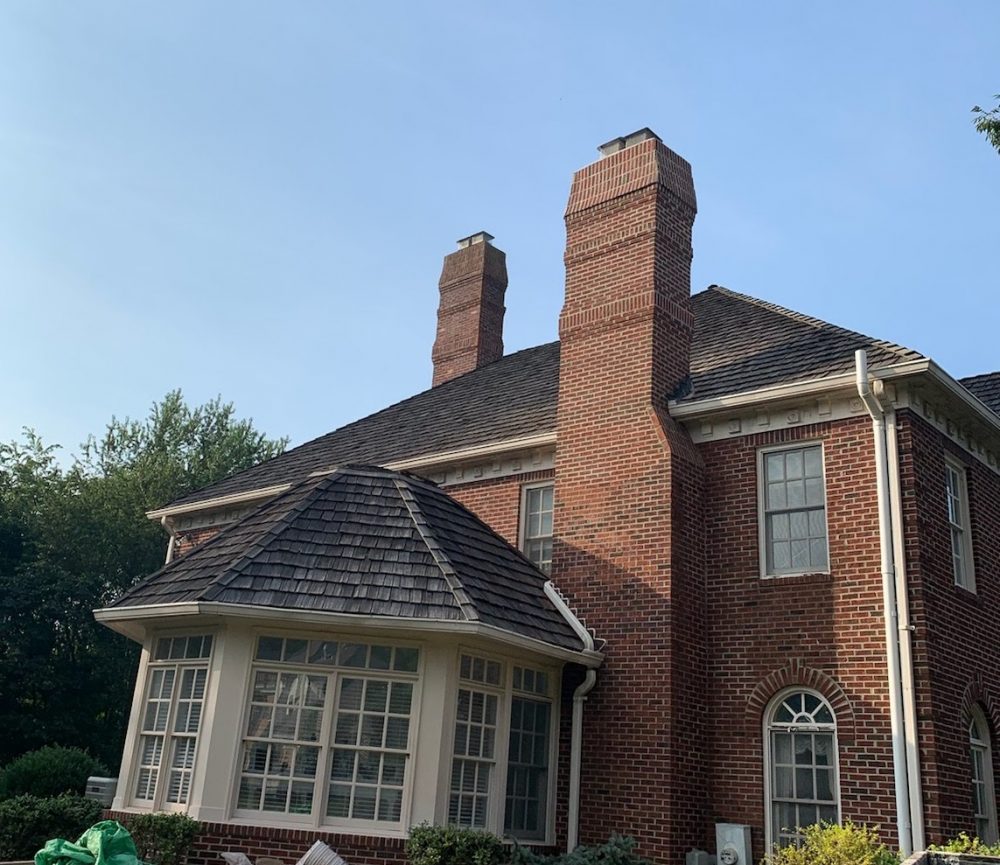 Why Choose All Pro Chimney in Columbia, MD?
We are experts, having been in the chimney repair industry for decades. We work with all residents of Columbia to keep their chimneys in superb condition. We have seasoned experts in myriad repair services. Our technicians are certified by both the Chimney Safety Institute of America (CSIA) and National Fireplace Institute (NFI) and utilize the latest technology to meet your expectations. The Better Business Bureau gave us an A+ rating. We are the highest rated chimney repair company, fit for the highest rated town in America!
Types of chimney repairs in Columbia
Chimney sweeps Historically, it has been considered good luck to shake hands with a chimney sweep. If you shake hands with one of our sweeps, you're in for good luck! At the very least, you'll have a clean chimney. They are professional people who will work as clean as they can and politely clean up after themselves. Our sweeps will not only clean your chimney but do minor repairs and thorough inspection.
Crown repairs As the philosopher, Lao Tzu, once said "Nothing is softer or more flexible than water, yet nothing can resist it." That concept also applies to hardened mortar! All Pro Chimney Service technicians repair damaged chimneys. We replace liners, repair chimney crowns, and other parts of your chimney system.
Masonry repairs To have a proper chimney, it must be structurally sound. Eventually, the mortar holding the bricks or stones together crumbles. Our talented brick masons will find and fix those weak points. Homeowners can relax, knowing their chimney is in good hands.
Brick and stone veneer installation Highly durable and versatile brick veneer replaces wood, metal, and vinyl sidings. Our skilled bricklayers install it quick as a wink. The veneer stone on the front should face away from your home. The back of the panel has several metal fasteners that lock into one another.
Chimney flashing repair A Chimney can't work if it leaks! To install the flashing, we first soak a portion of the base. After 15 minutes, we should be able to determine if there's a leak. We use quality products to seal the gaps to prevent rusting of the roof
Chimney rebuilds Sometimes, the only way to save a chimney is to destroy it and rebuild completely with new quality materials. We will send a team of masons to set the proper staging around the stack. Every rebuilding task is different. We consider every aspect of your home.
Chimney relining You don't need excess heat burning combustible surfaces near your chimney! That's why you need chimney flues and liners. We will use the latest technology to inspect and reline your chimney.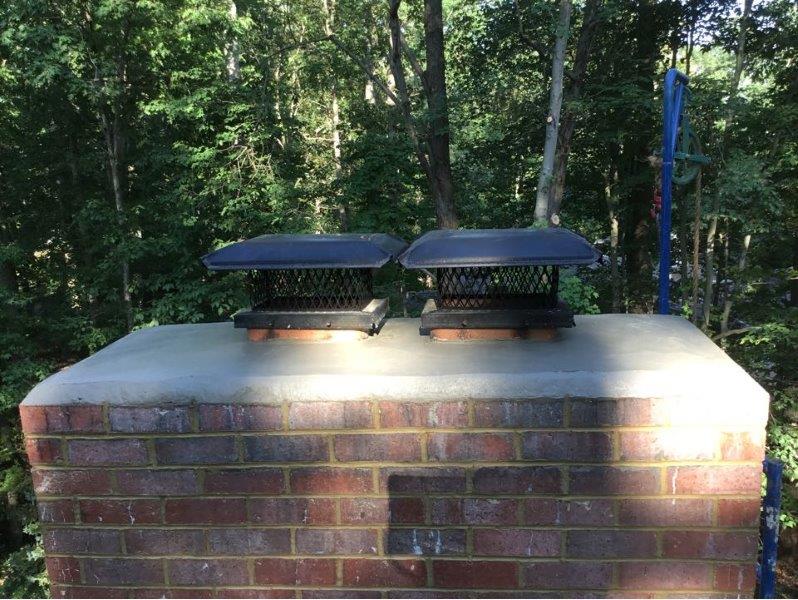 Additional Chimney & Fireplace Services
Chimney Sweep | Chimney Repair | Fireplace Installation | Fireplace Repair
Chimney Repair Service Areas
Maryland
Anne Arundel County | Baltimore | Howard County  |  Montgomery County | Prince Georges County |
Virginia 
Alexandria | Arlington County | Fairfax County | Loudon County | McLean | Prince William County |