Chimney Services in Vienna, VA
If you're a resident of Vienna, VA, then you know all about the benefits of having a fireplace when the cold winds start to blow. They provide warmth and comfort and are a centerpiece of any home. However, like anything else they require regular maintenance. All Pro Chimney Service provides chimney sweeps, chimney repairs, and fireplace installation to homeowners across Northern, VA. When you need chimney services in Vienna, VA, All Pro is the right choice.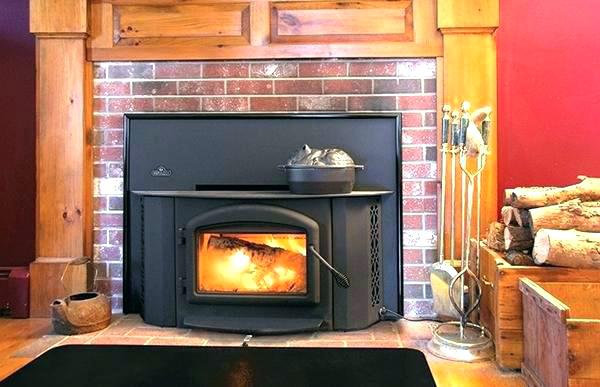 About All Pro Chimney Service
We are a family-owned business with many years of experience serving communities throughout Virginia, Maryland, and Washington, DC. We are members in the highest standing of the National Chimney Sweep Guild and the Mid-Atlantic Hearth, Patio & Barbecue Association, the most prestigious of industry professional organizations. We are certified by the Chimney Safety Institute of America and the National Fireplace Institute as fireplace specialists. Over the years, we've earned a reputation for quality work and excellent customer service at the most competitive prices to be found. Our professional technicians are trained in every aspect of chimney and fireplace maintenance, repair, and installation. We have an ongoing education program to ensure that our technicians stay up to date with local building codes and new technologies. We have the equipment and knowledge to provide comprehensive chimney and fireplace services in Vienna, VA.
Vienna Chimney Sweep Service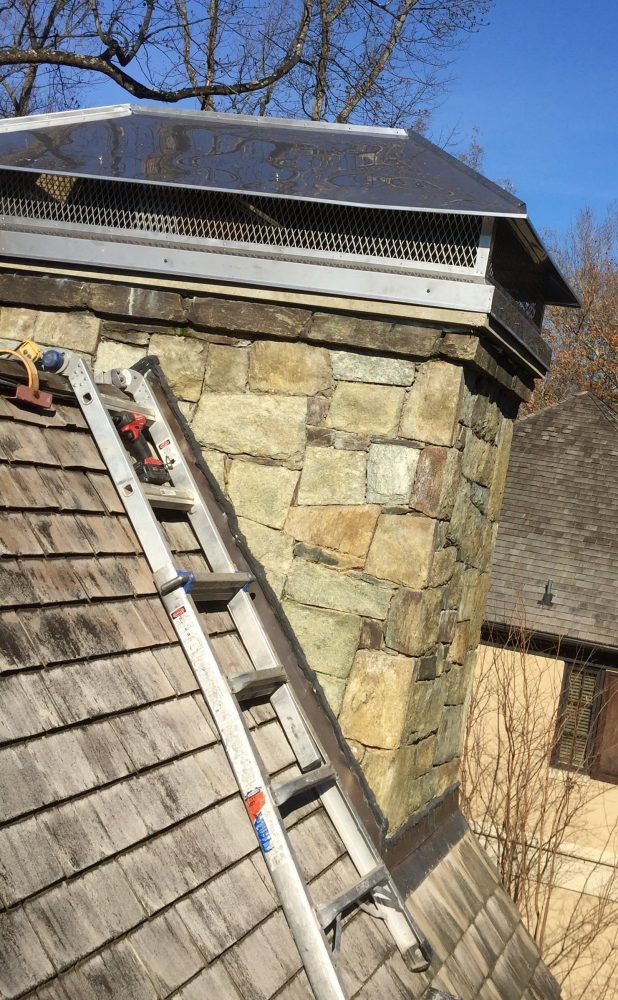 Every fireplace and stove should be inspected at least once a year. Not doing so can lead to a
dangerous build-up of creosote
, a highly-flammable by-product of burning wood. With time creosote builds up on the inside of your chimney and can cause a fire when temperatures get high enough. Chimneys must be inspected even if they are never used. Animals can create nests and weather can result in chimney damage that could threaten the structure of your home. When you call All Pro for our professional chimney sweep service, our technicians will first inspect your chimney for creosote accumulation and other damage. If the chimney does not require cleaning, you'll be charged for the inspection only. We offer three levels of inspections. You know you're protected no matter what your situation.
Vienna Chimney Repairs
Chimneys are exposed to the elements and therefore will require repair sooner or later, especially on some of the beautiful older homes in Vienna, VA. We
are fully qualified
to provide crown, masonry, and flashing repairs as well as performing complete chimney rebuilds and relining. We're also qualified to do brick and stone veneer installation. If you haven't had your chimney and fireplace inspected lately, we strongly advise you to do so. It is better to have an inspection before small problems get worse and create a possible safety hazard.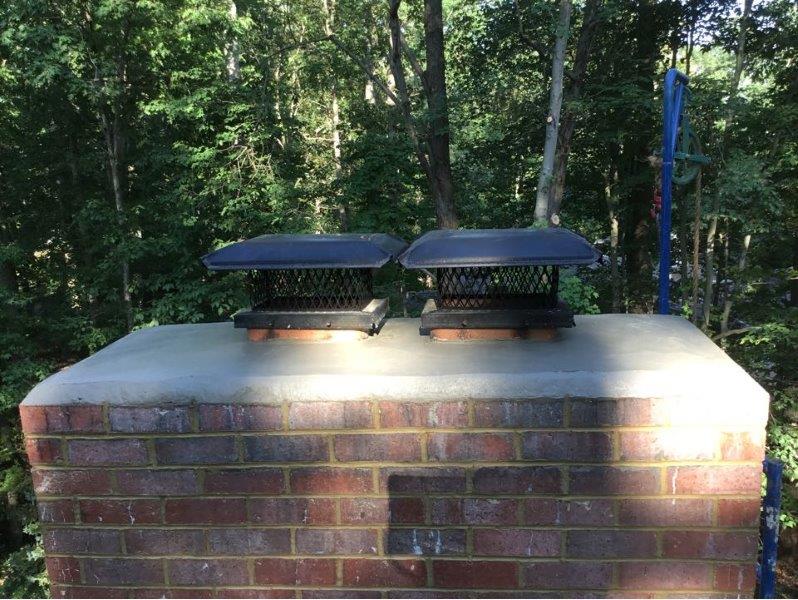 Fireplace Installation in Vienna, VA
Installing a fireplace in your home is an excellent investment and increases the value of your property. All Pro carries a full line of products from industry-leading manufacturers including Astria, Enviro, Heat N Glo, Heatilator, Majestic, Superior Fireplaces, and more. We sell only the most excellent quality products.
Our professional technicians will ensure that your fireplace or stove is installed correctly and safely and in compliance with all building codes.
Homeowners can choose their preferred fuel type. Our professional fireplace installers can install any unit. We can also install units purchased from other vendors.
Wood-burning fireplaces

Pellet stoves

Gas fireplaces

Pellet and gas fireplace inserts

Prefabricated fireplaces
Our professional technicians will ensure that your fireplace or stove is installed correctly and safely and in compliance with all building codes.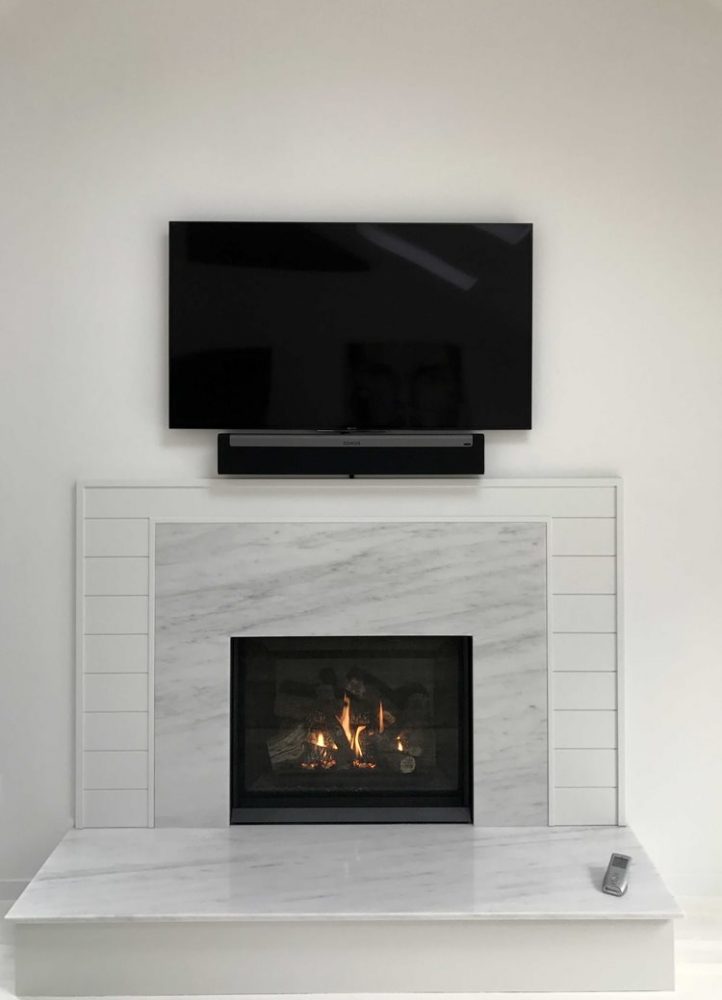 When you need chimney and fireplace cleaning, maintenance, repair, or installation in Vienna, VA, don't trust just anyone, call the best. Contact All Pro Chimney Service at 1-844-257-9848 or online anytime for a free estimate.
Fireplace and Chimney Services Areas
Fairfax County Areas
Annandale | Fairfax | Falls Church | Herndon | McLean/Tysons | Springfield | Vienna
Virginia
Alexandria | Arlington County | Fairfax County | Prince William County
Maryland
Anne Arundel County | Baltimore | Howard County | Montgomery County | Prince Georges County