DIY Holiday Fireplace Mantel Decoration Ideas
If you have a fireplace and traditional wood or stone mantel in your home, you've got a lot of options for decorating it for Christmas. With the fireplace taking center stage in stories about Santa coming down the chimney to deliver presents, the mantel has naturally played a role in holiday celebrations for decades. As a chimney services company, we see a lot of mantle decorations.  Homeowners in Montgomery County and the Washington DC Metro Area are very creative.  Whether you use your mantel just for hanging stockings or use a shelf or countertop, these DIY decoration ideas will help you create a custom display that takes your holiday celebrations to the next level.
Head Outside for Free Natural Decorations

Look outside your home or in local parks and public areas for nature's contributions to your decorations. Even suburban yards often contain pinecones of varying sizes and styles, nicely shaped bare branches, sprigs of holly, acorns or other nuts, and twigs to turn into wreaths and ornaments.  Add some color by including ribbons or bow in your mantel decoration.  National parks and national forests tend to have rules prohibiting the collection of these items, but most public parks have no rules against taking a handful of pinecones or fallen tree branches. Natural elements can be arranged along the mantel for larger pieces or stacked in clear glass containers for smaller nuts, pinecones, and other items.
String Some Good Old-Fashioned Garlands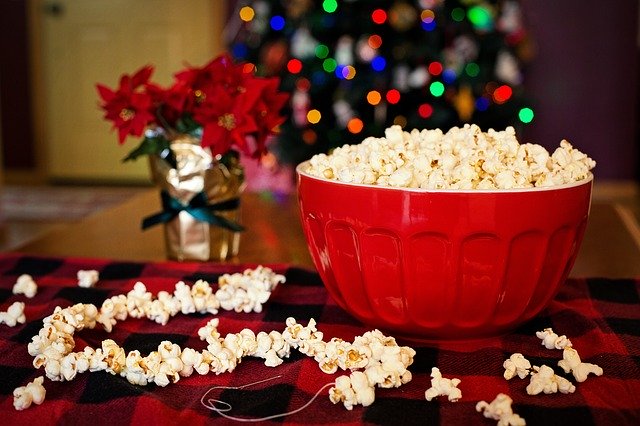 During your next routine grocery run, pick up a bag of cranberries, some popping corn, and a few oranges. You can create three different old-fashioned garlands that add a surprisingly modern look to your mantel display. Mix and match all three elements or try a solid strand of each. You can slice the oranges thinly and string them fresh, but this may cause the orange slices to curl and wrinkle as they dry. For perfectly flat slices that let firelight shine through them, use a mandoline for thin and even slices and dry them layered between parchment paper and pressed under a weight. A baking sheet with a heavy can or gallon of water set on top will distribute the weight evenly over all the slices.
Repurpose Existing Decorations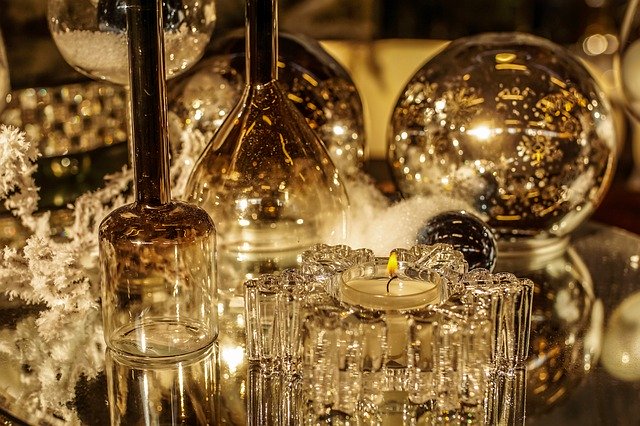 Are there a few home decorations you already have but rarely display? If you love them but have trouble finding places where they fit, consider turning them into Christmas decorations. Many mirrors, frames, wreaths, and vases are easy to match to a Christmas theme with no alterations, but some paint and a little glitter or artificial snow can make any decoration into a Christmas mantel centerpiece.

Grab Some Clear Glass Vases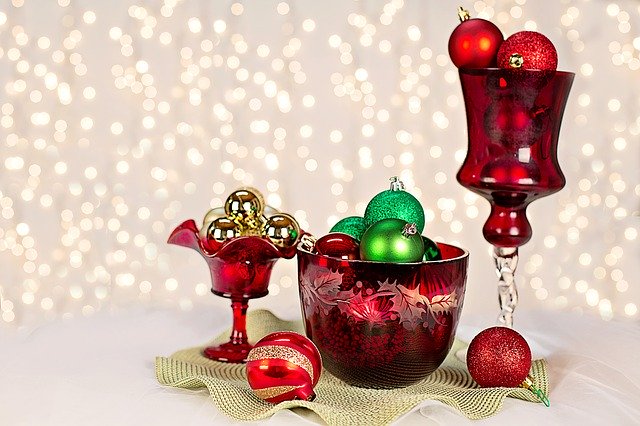 A set of tall and clear glass vases allows you to display practically any festive colored material or collection you find. Pour in wrapped candies, colored sand, acorns and other natural items, sprinkles, colored balls, marbles, or even live plants like small poinsettias to create instant displays with little effort. Keep durable materials stored in gallon-sized bags along with the vases to repeat the display next year, or switch out the fillings each year for sweet mantel displays that are always a surprise.
Mantel decorating should be fun and reflect the entire family. Get everyone involved to create a mantel display you'll want to gather around year after year each Christmas.
Need more idea?  Check out our previous article about fall mantel decorations.