How to install a chimney cap
Homeowners have to replace their chimney caps every now and then, usually after they've been blown off. While it's best practice to hire a professional for installment, some DIY-folks prefer taking matters into their own hands – this article is for those folks! Here you'll find the info needed on how to properly install your very own cap like an expert without all that hassle of calling one up or breaking out your wallet.
What to do before you start replacing the chimney cap
Before taking the plunge and replacing your chimney cap, ensure that you know exactly what kind of model it is, if it matches with your flue type, and have all instructions from its manufacturer in hand. Additionally double check to make sure you have all the right tools for successful installation!
Here is a quick step by step guide on what to do before starting:
If you're looking for a way to keep your chimney safe and secure, then replacing the current chimney cap is an excellent choice! With several options available, it's easy to find one that complements your home decor while protecting against weather elements.
Here is a quick list of the most common chimney cap options
Fitting the chimney cap over a single flue
Installing a single-flue chimney cap requires an extra dose of confidence if you're not accustomed to heights. Even so, no special tools are necessary – and with just a few simple steps, soon your flue will be fully protected!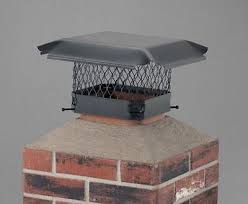 Depending on the size of your specific flue, ensure that it is covered by 1-3 inches; create at least five inches between the top edge of your
chimney flue
and its lid for more efficient airflow; then secure all sides firmly using screws. With these tips in mind, installing this basic yet necessary form of protection should prove easy peasy! Due to the risk involved in working on heights, this task is best left to the chimney installation
professionals
. With their expertise, they can help you find the right size and style of cap, measure precisely for installation, and ensure that everything fits perfectly. When it comes to protecting your family's safety and maintaining a healthy chimney, professional assistance is always recommended!
Installing chimney caps with friction fits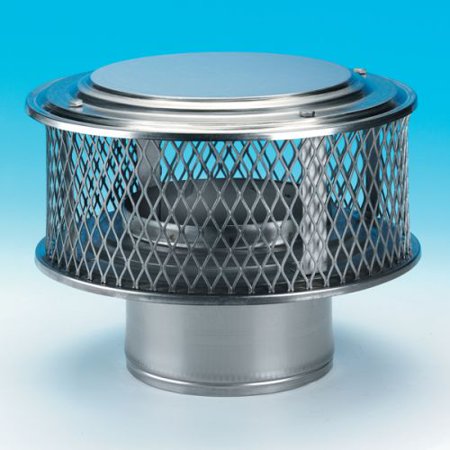 Installing a chimney cap with a friction fit may sound easy, but it can be quite the challenge. That's why we recommend you get in touch with an experienced chimney technician instead of trying to do-it-yourself! Make sure that whatever parts are used have been approved for use on your particular model – stick to original manufacturer items if you're able, otherwise consult an expert and stay safe!
When installing your new chimney cap, make sure that the cap is secured tightly in its metal flue before using silicone sealer to secure it and keep things tight. And if two or more pipes are arranged concentrically – commonly called air-cooled flues? You'll need a special type of cap so cooling air flows properly from pipe to pipe. Don't forget, it is always best to use manufacturer chimney parts. 
Installing a multi-flue chimney cap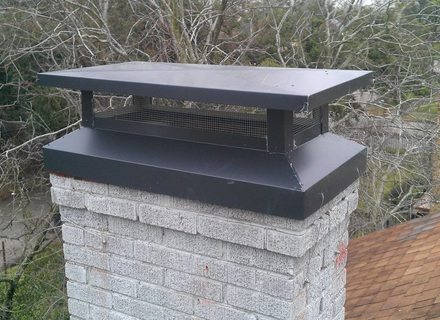 Multi-flue caps are the ultimate challenge in chimney cap installation! These covers not only span across the entire chimney crown, but need to be perfectly drilled and mounted into place—or they could easily fly away. Thankfully, these bad boys come with a diverse selection of styles that add character to any chimney—just as long as you don't skimp on precision when putting it up.
If you're thinking of going DIY for your chimney cap replacement, just remember: it may seem straightforward at first glance but there's a very real risk that things can go wrong. From caps blowing off to further damage down the track – if in doubt call an expert! Many happy homeowners prefer to bundle their chimney cleaning and cap-changing into one neat package so they don't have anything to stress about