3 Things to look for in a chimney repair company
If your chimney needs maintenance or repair, it is in your best interest to find a reputable company to repair your chimney or install a fireplace.  Unfortunately, in many cases, this is far easier said than done.  Homeowners in Ellicott City, MD and Washington DC can find it a real challenge. Some chimney repair companies provide services that are not up-to-par in terms of quality of service.  In the case of fireplace installation, they may offer products that are not designed to meet the requirements of your home.  It is important to find a chimney repair or fireplace company that provides quality service.  Here are a few things you should look for when hiring a chimney repair company.
Focus on your chimney service needs more than price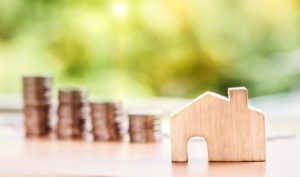 Another thing to consider when hiring a chimney repair company is whether they emphasize the needs of your home or a low price. Obviously, you don't want to pay a fortune to have a company repair the chimney of your home. Therefore, chances are you aren't hiring the chimney repair company that charges the highest prices for its services. However, you should be equally against hiring the chimney repair company that offers prices that seem too good to be true.   Any technician who talks more about getting you cheap prices is a technician that you should not hire.
If the prices are ridiculously low, chances are the chimney repair company cut a lot of corners to be able to offer such low prices. For example, they may reuse existing parts that should actually be replaced to get their prices lower.  They will replace the part that is leaking.  However, they will not address the rusted out part right next to it that will be malfunctioning any day now.  As a result, new problems arise in short order resulting in another service call.  They may also hire workers with inadequate training or expertise and equip these workers with equipment and products of low quality.  This can compromise the safety of the home because the job is simply not done well. If you hire a chimney repair company that offers incredibly cheap services, prepare to have the chimney repair job done twice because you may need to hire another company to fix the mistakes of the first.
Personalized Customer Service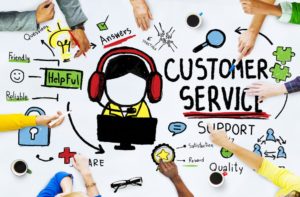 When looking for a chimney repair company to hire, one of the things you should consider is whether a company offers personalized services to their customers. Personalized service refers to the involvement of upper management in every project. You do not want to hire a chimney repair company that will send their employees to your home or business without performing any upper management control or quality checks. Unfortunately, many companies that repair chimneys or install fireplaces are like this in that they blindly send workers without the involvement of upper management.
Are they Licenses to repair chimneys?  Do they have Certifications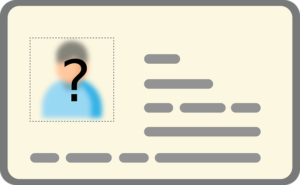 Believe it or not, but the chimney sweep industry is unregulated in many states. However, to ensure that you hire a chimney repair company that offers quality services, there are licenses and certifications from organizations that are nationally recognized that you can check for.
You also want to check whether a company has memberships with nationally-recognized organizations. This demonstrates that the chimney company is aware of industry standards.  For example, National Chimney Sweep Guild (NCSG) and National Fireplace Institute (NFI) provide their members with tips when it comes to professionalism and expertise in the chimney repair and fireplace installation industry. A membership with these organizations signifies that a chimney sweep company is interested in improving the services that it offers whenever possible.
Conclusion
As you can see, there are many things you should look for before you hire a company to repair your chimney or install your fireplace.   As long as you consider whether a company offers personalized services, focuses on quality over price, and has licenses and certifications from nationally recognized organizations, you can be confident that you will get a good chimney repair service in exchange for your money.  If you need a chimney sweep, chimney repair or fireplace installation in Silver Spring, Montgomery County, Anne Arundel County or Baltimore, then you should consider calling us.  We are committed to exceeding your expectations of quality service.