Ultimate Guide To Regency Gas Fireplaces
Regency is one of the most popular gas fireplace manufacturers.  Their embrace of the use of cutting-edge manufacturing technologies and their commitment to quality and customer service, their hearth products are in high demand throughout the world.  We find that our fireplace installation customers in the Washington DC Metropolitan Area are very happy with their Regency gas fireplaces. This article is a guide that homeowners can use to help in the process of selecting the Regency gas fireplace that is the best fit for their home and energy needs.
Regency Gas Fireplace Products
Regency offers direct vent gas fireplaces in a variety of styles that will fit into and complement your home regardless of your decor, including modern, contemporary, traditional, and classic styles. Their optional accessories allow you to customize them to your requirements further. There is something for everyone's tastes and needs. They can be installed in any room in the house without significant renovations. Some models can be installed in homes that do not currently have chimneys. Here's a quick overview of what Regency gas product lines.
 ​Traditional Gas Fireplaces
Regency traditional gas fireplaces combine the look of a traditional wood fireplace with the convenience and energy efficiency of gas. These large and square-shaped fireplaces provide a realistic-looking full-sized fire and the largest viewing area of any of their products. They can be customized to look right at home in almost any decor.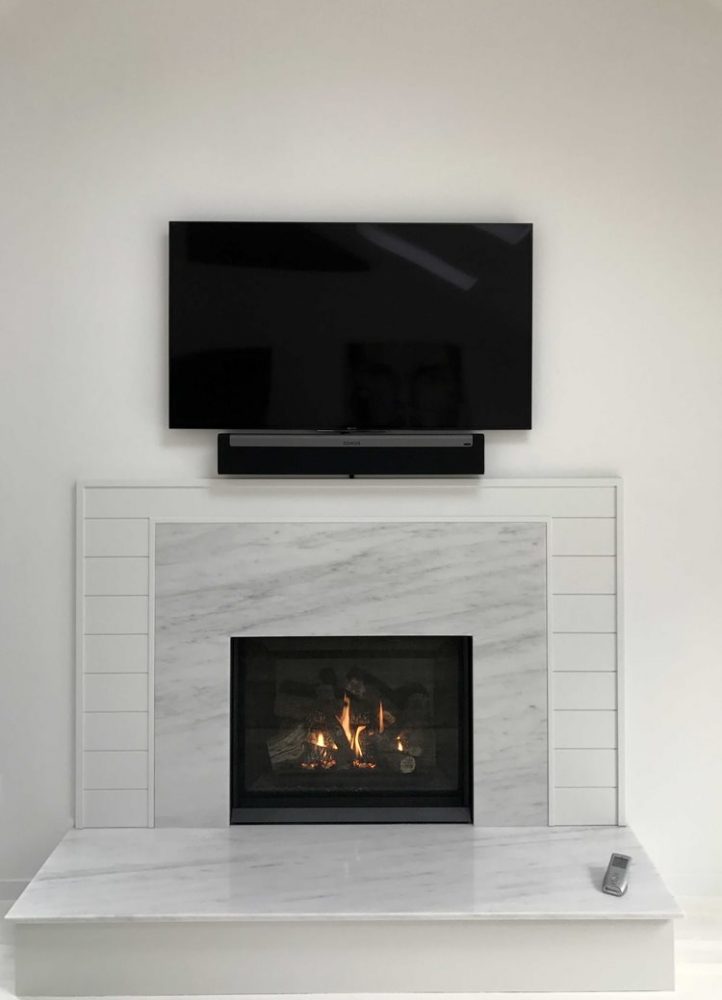 ​Contemporary Gas Fireplaces
Today's decorating styles are trending toward simple and clean modern design and decor, and Regency's contemporary designs, available in both portrait and linear displays, are intended to enhance this aesthetic approach. Regency Contemporary Gas Fireplaces are built with the same high-quality standards as their traditional gas fireplace models.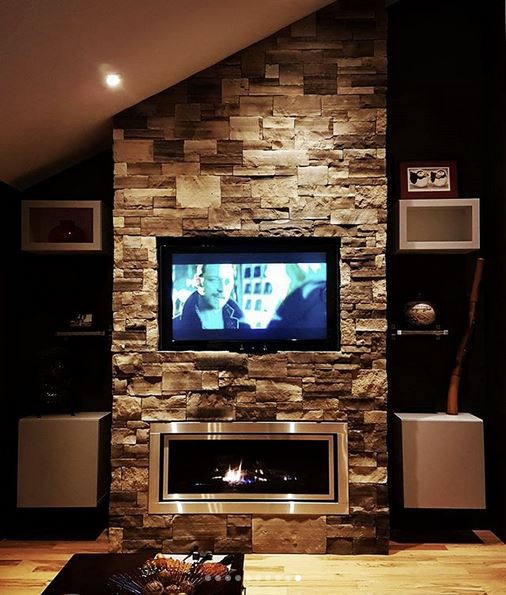 City Series Modern Gas Fireplaces
This unique lineup of styles feature the state-of-the-art in contemporary design and quality. Regency's exclusive Cool Wall System technology allows you the freedom to use any type of finishing materials right up to the edge of the fireplace. Finishing the fireplace in this manner creates a clean and elegant finished appearance. Cool Wall System technology opens up a whole new world of fireplace design and decorating possibilities. Heat is transferred from the fire away from the surrounding walls. Transferring the heat away enables homeowners to even use flammable decorating finishes such as wood and wallpaper flush with the fireplace, creating a seamless and blended look. It also allows for other items such as pictures and artwork, televisions, and other electronics and accents to be displayed directly above or beside the fire viewing area without the use of a mantelpiece or a heat barrier. City Series Fireplaces are available in single-sided, two-sided, and three-sided viewing perspectives to integrate into any space and to disseminate the warming and comforting atmosphere throughout more than one room.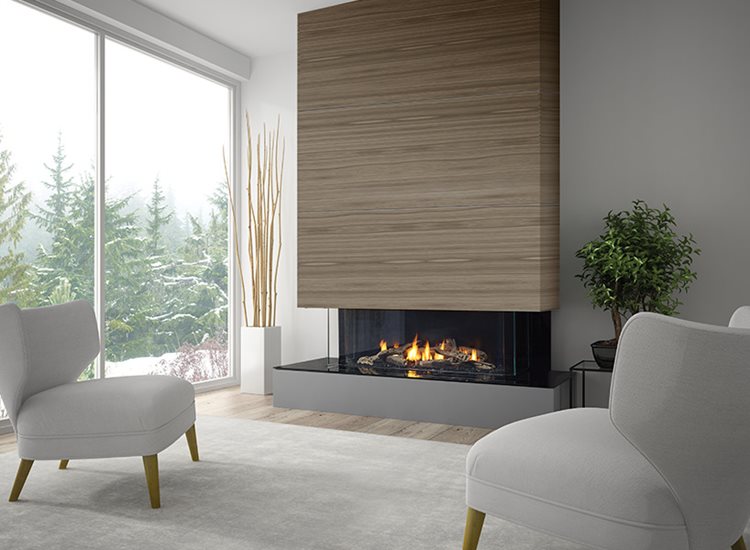 ​
Regency offers an online Fireplace Idea Gallery and a  Fireplace Design Center that will help you to choose your preferred style of gas fireplace. You can also try out different custom designs until you get exactly the look that you want. You can also view galleries of the fireplaces that other satisfied customers have chosen for their homes. Then you can download and print your designs to bring it to us, your local licensed Regency dealer so we will know exactly what you want. The only step left for you to do is to book a Fireplace installation service with our team of professionals, call us now.
Regency Fireplace Products Accessories
Fireplaces add value to your home.  If you wish to increase the value of your house further, installing some Regency Fireplace accessories will help you. The reason behind this is that Regency Fireplace accessories provide enhanced convenience and safety. With that in mind, here are some of the preferred accessories that are available with all of their direct vent gas fireplaces and inserts. Fireplace accessories increase the performance of your chimney and add to the value of your home.
Variable Speed Blowers
Fireplace blowers help to distribute heat throughout the room and to the far corners of your home. Having multiple speeds to choose from provides the best in comfort because the blower can be set to move the warm air faster or slower, depending on your need. These blowers are designed for quiet operation and to provide an immediate heat boost.
Safety Screens
Regency makes the safety of their products a number one priority. Their high-quality safety screens are made to keep the flames inside the fireplace, away from kids and pets. Safety screens are included with every fireplace model.
Conversion Kits
Functional accessories such as heat distribution kits and propane gas conversion kits are available to customize your fireplace further.
Remote Control Heating
You can optimize your climate to your own unique needs with a highly versatile and user-friendly remote control. The remote control can program your fireplace to come on or turn off at the time you want and at the temperature you need. Your rooms will be warm and comfy whenever you're ready to use them.
Full Manufacturer's Warranty
Regency builds all of its products from the ground up using the best premium raw grade materials. They know their fireplaces and accessories meet the highest standards of quality, and they stand behind every unit that they sell. As a result, Regency Gas Fireplaces are protected by a lifetime limited warranty widely recognized as one of the most comprehensive warranties in the industry. Regency stands behind their products.
Benefits Of Gas Fireplaces
Many people enjoy the traditional feel and the rituals involved in using a wood-burning fireplace. From cutting and stacking the logs on a chilly Autumn day, to building and lighting the fire and enjoying the aura and aroma of a crackling hardwood blaze, an old-fashioned fireplace can be a great source of pleasure and comfort. However, they have a downside. They can be messy, they take a while to get going and start putting out heat, require supervision, and can even be a hazard if they are not kept clean and maintained.
Gas fireplaces can provide the same atmosphere and heat without the mess and the fuss, and they have many other benefits besides. Direct vent gas fireplaces can be used in homes without chimneys because they don't produce the particulates and smoke that a wood fireplace does, and they can also be installed as inserts in traditional fireplaces. In some states, a homeowner who wants a fireplace has no other option but gas due to local and state ordinances against air pollution.
Here are just a few of the great benefits provided by gas fireplaces.
Simplicity of operation. No need to cut or haul logs into the house or use kindling and paper to light a gas fireplace, simply push a button or use the remote control that many models are equipped with. Many also have timers that can be set to turn off or on at a certain time, and most have blower fans to efficiently distribute the air throughout the room and home.
Constant heat source. Wood fires need to be tended and stoked and as they burn down they put out less heat. Gas fireplaces begin heating the room as soon as they're turned on and maintain a constant source of heat throughout their operation. Many also have thermostats to regulate the heat output and keep the room at the desired temperature.
Very low maintenance. Gas fireplaces require no cleaning as they produce no ash or smoke to cause a dangerous creosote buildup. They serve as another element of your home's heating system. All that's required is a yearly inspection to ensure everything is hooked up correctly and that the gas valves are clean.
Safe operation. Gas fires don't emit sparks or cause hot embers to pop out on the floor, and they create no emissions that can pollute the atmosphere within your home or outdoors, making them the most environmentally-friendly option. You don't have to worry about children or pets playing in or accidentally falling into a hot fire.
Heat when the power's out. Regency gas fireplaces can be easily started and safely used even when there's no electricity to power the igniter, so you and your family will always be warm and secure no matter what.
Traditional wood fireplaces have their place and will always be with us, but the advantages of gas fireplaces make them the best choice for many homeowners.
The Fireplace Company
Designer and entrepreneur Robert Little started out by designing and building his own woodstoves inside his garage, producing well-made products that quickly rose in demand. He launched Regency Fireplace Products in 1979 in an outlying area of the city of Vancouver, Canada.
From the beginning, Robert Little believed in utilizing the latest in manufacturing and design technologies and techniques. Borrowing ideas from the popular and effective Lean Manufacturing philosophy, he and his team developed their own in-house program called EXCITE – Exercising Continuous Improvement Towards Excellence. This allows them to streamline the manufacturing and marketing processes throughout every facet of the company from the drawing board to the finished piece to maintain the strictest standards of quality in their products as well as their affordable prices.
Their design teams are continually striving for innovation in a competitive industry through extensive research and development, and their engineers utilize the latest 3D CAD technology and certified in-house testing laboratories to ensure they meet regulatory changes and consumer demands, producing some of the most efficient and aesthetically pleasing fireplaces on the market. The company's manufacturing facilities use state-of-the-art robotic technologies to ensure build quality and to lower final costs to the consumer.
One more reason why Regency is the best brand for fireplace products is that they practice environmental responsibility. They do it by ensuring that all of their woodstove and insert designs are fully compliant with U.S. Environmental Protection Agency standards. They achieve this by designing fireboxes that more efficiently distribute airflow around the wood so that it burns completely with very little ash or air-polluting smoke.
Regency Fireplace Products has a major presence in the industry through their dedication to quality, innovation, and excellent customer service. If you choose to have one of their products installed in your home, you'll be glad you did, guaranteed.
Ready To Buy A Regency Gas Fireplace?
Contact a local fireplace installer like our company.  A professional installer will help you through the final stages of selecting the right Regency gas fireplace model for your home.  They will discuss the best BTU output for the size of your rooms and how important it will be to use the fireplace for a supplemental heat source. They can help you to ensure that you'll have the maximum radiant heat and controllable turndown for your particular needs. A professional will also schedule the best time for the delivery and installation of your unit. The installation should be completed quickly and smoothly with a minimum of disruption and inconvenience to you.
All Pro Chimney Service has been installing and repairing fireplaces and chimneys in the Virginia, Maryland, and Washington D.C. region for many years. We've earned a reputation for quality work and excellent customer service that has gained the trust of our many customers. When you're ready to purchase a Regency fireplace or a product from one of our other top manufacturers, just give us a call at 1-844-257-9848 or contact us online to schedule an appointment.