Ways to add style to your fireplace
​ An older fireplace can be an attractive feature in any room if you invest a little time and thought into making it appealing. Some options cost more money than others, but all of them fall into 3 basic categories. You can update your existing fireplace if it is inefficient or unsightly, enhance the surroundings of your fireplace to highlight its beauty, or change the way you decorate your fireplace for a new look.
Any of these ideas will add style to your room and make it a place you want to be. Some require a professional company like ours. There are other style changes that you can do yourself. 
​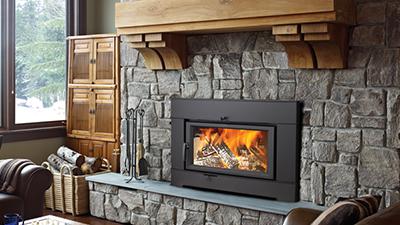 Enhance The Surroundings Of Your Fireplace
The wall that your fireplace is on and the features that surround it can make a huge difference in looks. There are many ways you can enhance the surroundings of your hearth to highlight this cozy asset.
Install a veneer to act as a frame for your hearth. The days of shoddy "lick & stick" veneers are gone, and today you can choose from stone, brick, and many types of tile. A contemporary stone wall might be perfect. Bricks? Art tiles to match the age of your home? You choose!

Consider the mantel above your hearth. Do you want more space for decorating? Deepen the ledge with a kit or replace it with a salvaged mantel unit taken from a historic house. From a simple beam to an elaborately carved mantel, there are many ways to add the perfect touch to your room.

Some homes have beautiful built-in bookcases on both sides of the fireplace, along with several tiers of ledges above the hearth. Pre-built bookcases can be connected with moldings for a similar look. If this appeals to you, but you lack the skills, research custom woodworkers in your area. 

Paint is a fast way to change a boring fireplace wall dramatically. If you want to paint the bricks, make sure it is a paint that is safe for fireplaces.  

Adding a fireproof floor immediately in front of the fireplace changes the look of your hearth and protects your floor. Brick, stone, and tile can echo existing detail and enhance the beauty of your room.
​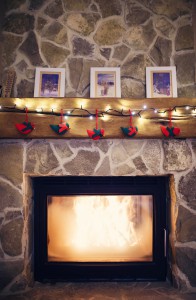 ​
Need a new fireplace?    
We are ready to help!
​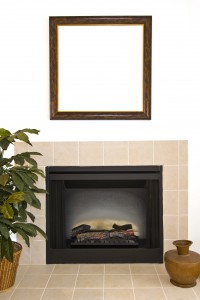 Change The Way You Decorate Your Fireplace
Decorate your mantle for the season by changing what you display on a regular basis. The fireplace mantel is ideal for vignettes of cherished items and memorabilia.
Cut some flowering branches in late winter and put them on the mantel in attractive vases or jars. The warmth will encourage early blooms, and you will enjoy hints of the coming Spring season.

Lean a large mirror against the wall so that candles or lights are reflected, and more light is in your room.

Experiment and learn what you like. If you don't like something, change it until you do!

Be sure to read our previous article about mantel decorations.
Update Your Existing Fireplace 
A fireplace that is not doing the job it was designed to do needs to be updated because it isn't efficient. It also can be a safety hazard if repairs are needed. The solution is simple: explore your options and choose what is best for your home and your budget.
Many times all it takes are glass doors that will keep the flame safely inside while allowing heat to warm the room. These doors are available in many styles to match any fireplace style. They also increase fireplace safety. 

A fireplace insert can turn a black hole into an energy-saving hearth feature that burns gas, wood, or pellets according to your preference. A professional consultant can explain the pros and cons of each.

Sometimes repairing your existing fireplace is the best solution. If your home has historical significance, this will keep its features intact.