Chimney Repair in Elkridge, MD
Elkridge is home to a great deal of beautiful stone masonry, from its numerous colonial ironworks to the Thomas Viaduct. With proper maintenance, your home's chimney could contribute to Howard County's legacy of remarkable masonry.  However, older chimneys often need professional attention if they're to remain functional and beautiful. All Pro Chimney is the area's premier provider of chimney repair and sweeping, fireplace installation, and other related services; contact us today to learn more and schedule a consultation.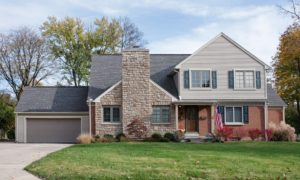 Why Choose All Pro Chimney in Elkridge, MD
All Pro Chimney serves not only Elkridge, but virtually all of Maryland and the Washington, D.C. area. Our team has decades of collective experience installing, cleaning, and repairing chimneys, and our entire staff regularly attends training seminars to keep abreast of the most recent developments in the industry. We're passionate about bringing people the warmth and comfort of a nicely-running fireplace, and we work hard to guarantee every customer's satisfaction.
Types of Chimney Repairs in Elkridge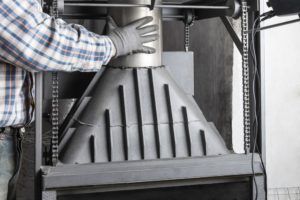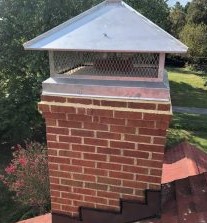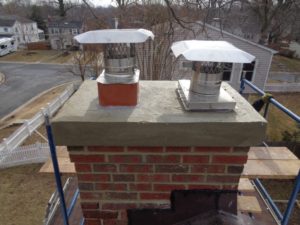 Crown Repair
The chimney's crown is the 2-3″ thick layer of cement sitting at the top, designed to keep water out. Over the years, they'll often begin to crack, allowing water to find its way in and quickly damage the remaining stonework. We can replace your chimney's crown with a durable, sealed material that's promised to last for decades.
Masonry Repair
The most common masonry repair job is not to repair the bricks or stones themselves, but rather the joints (mortar) between them. These can be damaged by water or other erosion. To repair cracking joints, we remove all disintegrating mortar and possibly bricks, thoroughly clean the area, and take care to ensure that the new mortar we install properly adheres to the bricks. Since most of this damage is caused by water, we recommend waterproofing the chimney one month after the work is finished to make sure it's protected for years to come.
Veneer Installation
Brick or stone veneers – thin layers for appearance only, without structural significance – can offer the beautiful look of new masonry for a fraction of the cost and installation time. They can be applied either inside or outside your fireplace, and can be installed in places where a complete masonry job would be impractical.
Flashing Repair
Flashing refers to the weatherproof seal found where the chimney meets the roof. If it's been damaged by weather or other wear and tear, it's important to fix it as soon as possible to prevent water from leaking into your roof and chimney.
Chimney Relining
The metal lining of your chimney is critically important to ensure its proper function. This thick interior layer protects the exterior bricks from excess heat, and prevents soot from building up in pockets. It can be difficult to tell if a lining is damaged by looking from the outside, but common signs include cracked flue tiles and mortar, and excessive creosote buildup. If you suspect your lining is damaged, schedule a consultation for a repair today to prevent corrosion and heat damage.
Chimney Rebuilds
If your chimney has sustained serious damage and needs a complete rebuild, we can help. Whether it's a few bricks or the entire chimney, we'll build every layer to the highest standards.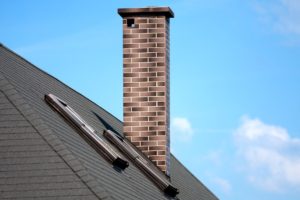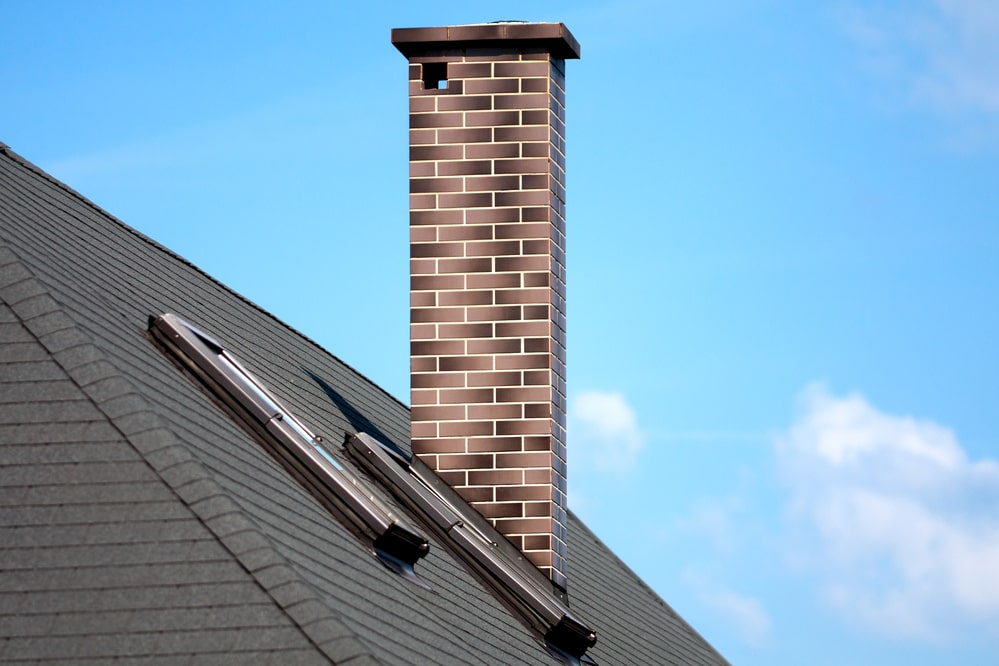 Other Chimney Services
In addition to our masonry and chimney repair services, we offer chimney sweeping, fireplace repair, inspections, and other services. Contact us today to learn more and schedule a no-obligation consultation where can give you a free estimate.
Fireplace and Chimney Services Areas
Howard County Service Areas
 Clarksville, MD | Columbia, MD |  Elkridge, MD | Ellicott City, MD | Highland, MD |    Savage, MD | Scaggsville, MD |   Jessup, MD
Maryland
Anne Arundel County | Baltimore | Howard County  |  Montgomery County |   Prince Georges County
Virginia
Alexandria | Arlington County | Fairfax County | Prince William County