Clarksville, MD Chimney Sweep Services
All Pro Chimney Service offers professional, experienced chimney sweep services to homeowners across Clarksville and the surrounding areas. Regular chimney sweeping is the best way to protect your home's chimney from damage and protect your home from a chimney fire. Our chimney sweep team will help you spend less time worrying about home maintenance and more time enjoying the warm comfort of your fireplace. We provide quality services at competitive prices.


Why Choose All Pro Chimney?
When you trust All Pro Chimney with your home's chimney sweep services, you'll enjoy the peace of mind in knowing that all of our chimney sweep professionals are CSIA-certified. This means you're getting the highest standard of chimney cleaning done by our experienced and hard-working team. Furthermore, when you hire All Pro Chimney for your chimney sweep services, you can rest assured that:
we'll keep our work area clean and leave your home just as we found it
we'll handle all removal of ashes and debris from your chimney
your chimney's flue will be inspected and thoroughly cleaned
we'll include a basic chimney inspection with your sweep service
Furthermore, should we discover the need for any chimney repairs during our visit, we can provide you with a reasonable price for these repairs. In many cases, we can even perform these repairs same-day for your convenience.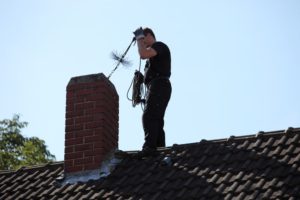 How Often Should You Have Your Chimney Cleaned?
Many homeowners don't know how often their chimneys should be cleaned. In reality, the frequency with which this service should be done can vary based on many factors, including the type of fireplace you have and how often you use your fireplace. Our team at All Pro Chimney would be happy to provide you with a personalized recommendation regarding how regularly your chimney should be cleaned based on our findings.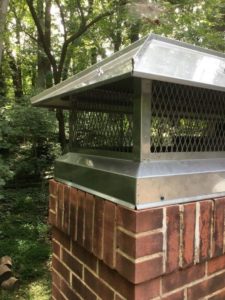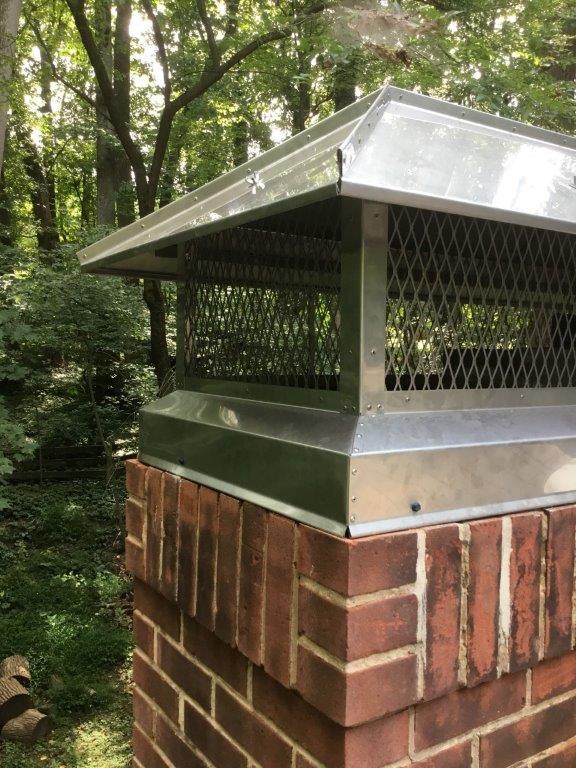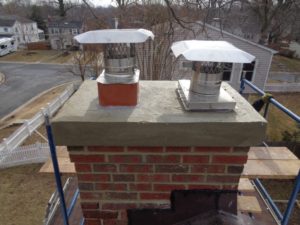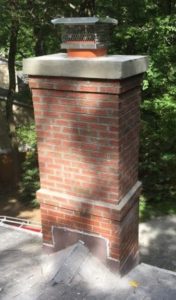 How All Pro Chimney Sweeps Chimneys
Wondering what to expect when you schedule a chimney cleaning with All Pro Chimney? Here is a basic outline of our process:
We show up on time at your home and take measures to keep our work area clean.
We perform a level one chimney inspection and report our findings to you before moving forward with the chimney sweep.
If your chimney is not in need of sweeping at this time, we will let you know and only charge you for the inspection.
We'll inspect and clean out your chimney flue as needed.
After the cleaning and inspection is complete, we'll review all our findings and recommendations with you.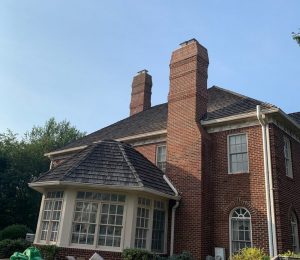 Levels of Chimney Inspections
We offer three levels of chimney inspection based on your needs. Which is right for you?
Level one inspection – this is our basic inspection that is included with every chimney cleaning service. This inspection checks the structural integrity of the chimney and assesses the inside of the chimney for creosote and other dangerous build-ups.
Level two inspection – this more in-depth inspection is recommended if you're trying to buy or sell a home with a chimney. It includes an examination of the surrounding structures of the stack as well.
Level three inspection – this thorough inspection is required in cases where there is believed to be damage to the chimney.
Ready to schedule a chimney sweep at your Clarksville, MD home? Contact All Pro Chimney today!
Chimney Sweep & Inspection Service Areas
Maryland
Anne Arundel County | Baltimore | Clarksville, MD | Columbia, MD | Ellicott City, MD | Gaithersburg, MD | Germantown, MD | Highland, MD | Howard County | Montgomery County | Potomac, MD | Prince Georges County | Savage, MD |Scaggsville, MD | Silver Spring, MD
Virginia
Alexandria | Arlington County | Fairfax County | McLean/Tysons | Prince William County | Vienna