Highland, MD Fireplace Installation
Having a fireplace to cozy up to in the colder months of Highland, MD is essential. Whether you have an existing fireplace and want to upgrade it or you want a fireplace in a room that currently does not have one, we are here to help.  All Pro Chimney Service's fireplace installation team will help you to have the beautiful fireplace you have always wanted.
Why Choose Us?
All Pro Chimney Services has been a part of the Baltimore and DC metro area for years. We pride ourselves on personalized service and aren't afraid to get our hands dirty. We have an A+ rating with the Better Business Bureau, and we work hard to earn and maintain the trust of our clients. We have many testimonials and are happy to share them at any time. Our technicians are licensed and insured. Further, they undergo training throughout the year to stay up on the latest equipment and techniques. This is all designed to ensure that fireplace installations, repairs, and more are handled every time. Our goal is to make it easy for you to choose us. When you need a fireplace installation in Highland, we will come out to provide you with a consultation. We will discuss the pros and cons of the various options and provide you with pricing so you can make a more informed decision.


Wood Fireplaces

Prefabricated fireplaces
Wood burning prefabricated fireplaces are built in a factory and then installed inside of a room. They offer more time and cost-efficient than a masonry fireplace.

High-Efficiency Wood Burning Fireplaces
can provide you with a rustic look and an excellent source of heat. You can heat as much as 2,000 square feet.  These units are available in various finishes.

Woodstove inserts
These fit within a fireplace and accept wood as its fuel source. It provides heat and can use wood or log burners.
Learn more by visiting our wood-burning fireplace installation page.
Pellet Stoves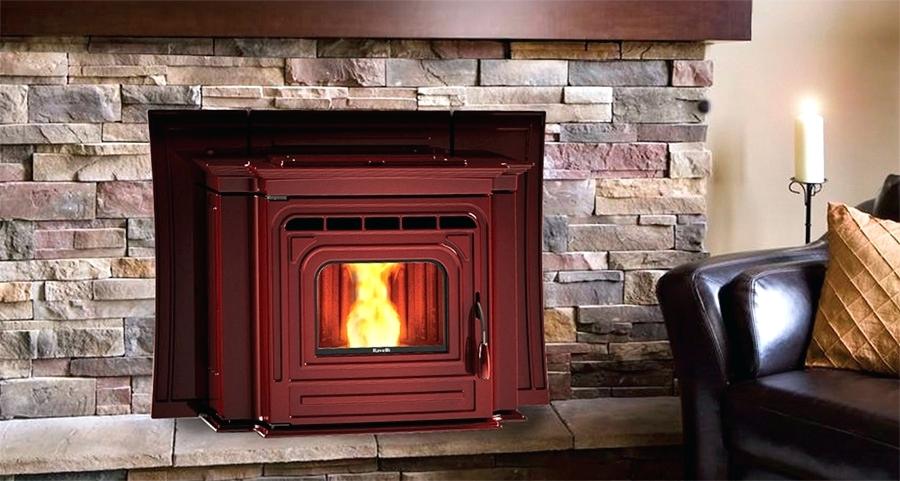 Pellet stove inserts
This insert accepts wood pellets to create a cleaner burn. Often, you will also have a hopper nearby to feed the pellet stove.

Free-standing Pellet Stoves
There are pros and cons to each type of fireplace. Our technicians will be happy to consult with you on the right kind of fireplace for your room.
Visit our pellet stove installation page for further details.
Gas Fireplaces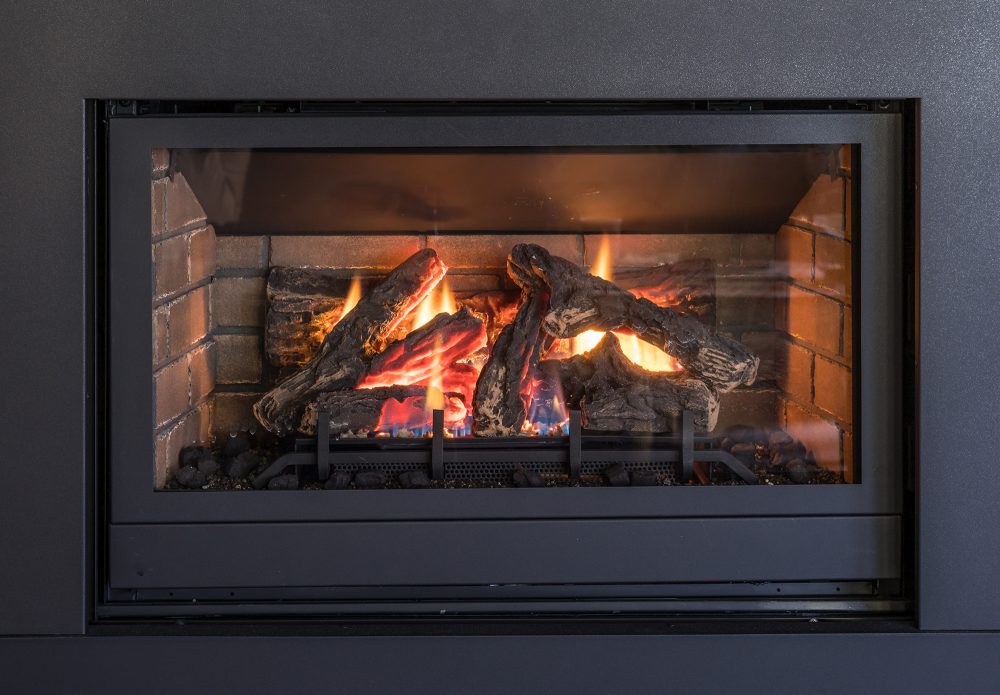 Gas fireplaces can be a beautiful focal point and provide you with a significant source of heat. These are easier to operate than traditional wood fireplaces. You can even choose to have a thermostat built-in and remote to run the fireplace so that you can remain seated at all times. Gas fireplaces are easy to maintain, and various finishes are available so that you can get the desired aesthetic.

Free-standing gas stoves
If you don't already have a fireplace, a free-standing gas stove is a great option.  Freestanding gas stoves can be installed in rooms that do not currently have chimneys. Freestanding gas fireplaces allow you to enjoy the benefits of a gas fireplace in any room you desire.

Gas fireplace insert
Gas fireplace inserts allow you to convert your wood-burning fireplace into a gorgeous, energy-efficient gas fireplace or stove.  With gas fireplace inserts allow you to add the convenience and energy efficiency of gas by repurposing the existing masonry fireplace.  Gas fireplace inserts are inserted in the current opening.

Prefabricated gas fireplaces
Wood burning prefabricated fireplaces are built in a factory and then installed inside of a room. They offer more time and cost-efficient than a masonry fireplace.
Learn more on our gas fireplace installation page.


Other Services We Offer
At All Pro Chimney Services, you can count on us to assist you with everything regarding your fireplace. This includes regular chimney sweep services, annual maintenance, and repairs. Should you want to upgrade your hearth, fix your chimney, or reline the interior of your chimney, contact our technicians.  We are ready to help.
FIREPLACE INSPECTIONS | CHIMNEY SWEEPS | CHIMNEY REPAIR | CHIMNEY REBUILDS | FIREPLACE REPAIR
Fireplace and Chimney Services Areas
Howard County Service Areas
 Clarksville, MD | Columbia, MD |  Elkridge, MD | Ellicott City, MD | Highland, MD |    Savage, MD | Scaggsville, MD |   Jessup, MD
Maryland
Anne Arundel County | Baltimore | Howard County  |  Montgomery County |   Prince Georges County
Virginia
Alexandria | Arlington County | Fairfax County | Prince William County