Fireplace Installation In Savage, MD
There is nothing better in the winter than a beautiful fireplace. You may want to install a fireplace to add beauty and warmth to your living room or den. In other cases, you may want to improve an existing fireplace. Regardless of the reason, All Pro Chimney is the fire choice for fireplace installation in Savage, MD.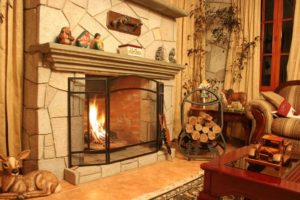 Why Choose All Pro Chimney Service in Savage, MD
Personalized care is of the utmost importance and at All Pro, it's what we deliver. We work alongside our customers to create the best solutions and provide all of the information needed. Here are a few reasons to choose All Pro Chimney Services:

We pride ourselves on being honest on every job
We approach all projects with focus
We are competitively priced
We provide high-quality installations and services
Every aspect of the job is reviewed to guarantee your satisfaction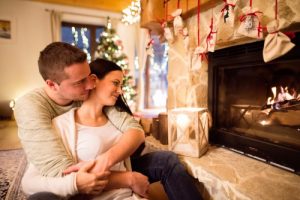 Types of Fireplaces Installed
We install all sorts of fireplaces, ensuring that you have exactly what you need based on what is already in place as well as the various benefits that you may want to obtain. When it comes to gas fireplaces, we can provide you with either an insert or a freestanding gas stove. An insert fits into an existing fireplace cut out while a freestanding gas stove can go anywhere. Both will include blowers to blow the heat into the room and give you a remote that will allow you to control the heat and the flame.


Gas Fireplaces and Stove Installation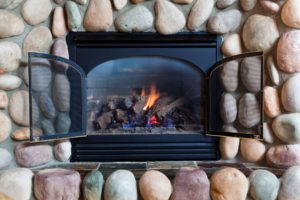 Prefabricated fireplaces: Fireplaces are made in a factory and then installed, providing you with a quality fireplace that is quick to install.
Gas fireplaces: Often, it's possible to convert an existing wood fireplace to a gas-burning one.
Gas fireplace inserts: An insert can be placed into your fireplace, complete with a blower, to get a heat source.
Free standing stoves: If you don't have a fireplace, a freestanding gas stove can be placed anywhere so that you get heat circulation while gaining the benefits of gas.


Wood-burning Fireplace and Stove Installation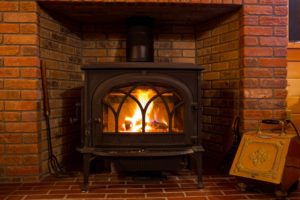 High-efficiency wood burning fireplace: This is a full unit that is installed and burns efficiently to give you a quality heat source.
Wood stove insert: An insert will go into an already established fireplace. It will be fueled by ordinary wood.
Pellet stove insert: The insert will go into an already established fireplace. It will be fueled by pellet fuel and have a higher combustion.
Freestanding wood stove: A freestanding stove allows you to have the benefits of a fireplace without a major install. Wood would be the source of fuel for the fire.
Freestanding pellet stove: A freestanding stove can be placed anywhere and doesn't depend on the construction of a chimney. Pellet fuel would be used and can provide you with greater heating efficiencies.
There are pros and cons to wood versus gas fireplaces. This is when a can be beneficial to talk to one of our technicians in order to learn about heating efficiencies, combustion rates, as well as the ease of operating the various systems. Your budget will also play a part in determining what it is that you want for your home or business. If you already have an existing fireplace, an insert will often be the best option. Further, pellet stoves are cheaper to install but more expensive to maintain.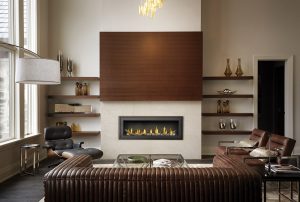 Fireplace Brands We're Proud to Carry
Lennox | Hampton | Excalibur | Regency | Breckwell
If there is a brand that you are interested in or you have a repair with another brand, contact us. Our technicians pride themselves on being familiar with all of the various brands that are on the market.
Other Services We Offer
A wide array of services are offered to meet all of your individual needs. This includes maintenance through chimney sweep services as well as annual inspections. We can send a technician out at any time in order to check on the condition of your fireplace or chimney and provide recommendations on any repairs that need to be made. We provide chimney and fireplace repairs as well as installations so that you can enjoy the quality and aesthetic that you desire.
Fireplace and Chimney Services Areas
Howard County Service Areas
Clarksville, MD | Columbia, MD | Elkridge, MD | Ellicott City, MD | Highland, MD | Savage, MD | Scaggsville, MD | Jessup, MD
Anne Arundel County | Baltimore | Howard County | Montgomery County | Prince Georges County
Alexandria | Arlington County | Fairfax County | Prince William County